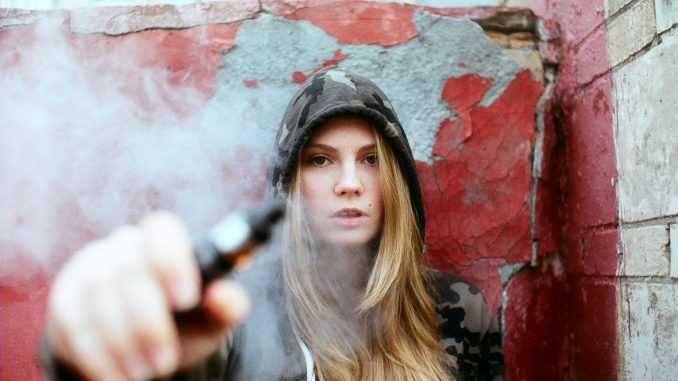 According to an Australian survey of school students in 2017, 14% of those between the ages of 12 and 17 had used an e-cigarette. By 2022, this figure has approached one-third.
Vaping by young Australians seems to be normalising.
I always see teenagers smoking vape on the train and lift ???? this is Australia

— ???? (@itsblueaxew) April 20, 2023
Twitter @itssblueaxew: Vaping is common among Australian teenagers.
On 23 March 2023, Mr Graham Perrett MP, Member of the House of Representatives, issued a statement indicating that the Australian Government is aware of the seriousness of vaping among the young generation.
Even though the Australian government has targeted the e-cigarette industry with increased regulation, including new controls on their importation and packaging, evidence shows that young Australians can still easily acquire illegal vapes.
How serious is the problem of vaping among young Australians?
A study published in the Australian and New Zealand Journal of Public Health found that almost half of the 1,006 Australian respondents aged 15-30 years admitted to having been exposed to vaping products, including current users (14%) and former users (33%).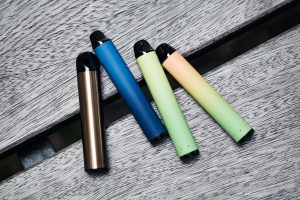 Disposable vapes were the most popular (60%) , and usage was particularly high among younger users, accounting for 80% of those aged 15 to 21.
According to a study conducted by The Australian National University (ANU), young nonsmokers who tried vaping have a threefold increased risk of smoking tobacco cigarettes in the future.
Despite many items being marketed as nicotine-free, Australian Therapeutic Goods Administration (TGA) has shown that a significant number of vaping products contain nicotine.
Nicotine is highly addictive, in addition to the immediate and short-term effects of nicotine, such as throat irritation, increased blood pressure and heart rate, and coughing, its long-term use can impair brain development, due to the continued development of the brain up to age 25. Exposure to nicotine during adolescence can damage the parts of the brain that control attention, learning, emotion and impulse control.
The global systematic review discovered that e-cigarette products contain many harmful chemicals in addition to nicotine, thus vaping can raise the risk of a variety of negative health effects, including poisoning, addiction, seizures, burns, and lung injury.
Last year, a five-year-old boy was taken to hospital after vaping with his brother and a seven-year-old classmate at school in Victoria. In 2021, a 15-year-old Sydney girl was admitted to the ICU with lung damage and was diagnosed with EVALI, a new lung disease emerging among vape users.
Is it legal for teenagers to have access to vaping products in Australia?
From October 1, 2021, TGA has issued regulations on the publication of vapes: to legally purchase nicotine vaping products from Australian pharmacies for any purpose, customers must have a valid prescription.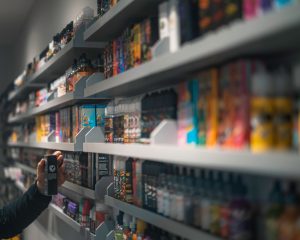 For retailers (such as tobacco shops, vape shops or convenience stores) in Australia, selling all vaping products to people under 18 years old, regardless of nicotine content, is illegal.
However, research shows that young Australians still have easy access to illegal vapes. The Generation Vape study found that 70% of young respondents reported that they obtained vaping products for free from friends or siblings, with the majority of the remaining 30% who paid for vapes admitting to purchasing them directly from convenience stores or tobacco shops, and the rest via friends, social media, and websites.
Study chief investigator, Associate Professor Becky Freeman from the University of Sydney commented, "So there's no mysterious way to get your hands on these products."
Why are vapes so appealing to teenagers?
A/Professor Freeman speculated that the primary factors for vaping's success among young people are its appealing flavours and well-designed products.
"The vapes preferred by teenagers come in a wide range of flavours tailored for kids, such as desserts, energy drinks, and bubble gum," A/Professor Freeman said.
"I used to be in charge of pods flavour product marketing and I found that fruit flavours were the most popular." Hanyu Zheng said, who used to work for RELX, the largest e-cigarette company in mainland China, and is also an e-cigarette user. "I've gotten used to having a fruity taste in my mouth," he admitted.
Haichuan Niu, a postgraduate student from the University of New South Wales, started vaping at the age of 19, said "[I use e-cigarettes] because they come in so many different flavours, and that really appeals to me, and I used to try them all."
The survey found that "a friend used them" was the most common reason young e-cigarette users chose to start vaping, followed by "To cut down on number of cigarettes smoked" and "Better taste than cigarettes".
"When there was a party, I would see friends smoking, the smell was very fragrant, I asked them what it was, and then learned that it was an e-cigarette." Hanyu Zheng recalled.
"I knew about e-cigarettes also from my friends. I was attracted by the fragrance," Haichuan Niu also mentioned, "at first I thought vaping would help me quit smoking, but then I found I couldn't live without it, and I feel uncomfortable even going without it for a while."
Haichuan Niu, a student from the UNSW shares his personal experience of vaping.
New research in the Journal of Alcohol and Drug Research found that non-tobacco flavours are important for young people's interest in and continued use of e-cigarettes, which means the majority of current users are more likely to quit vaping if they are only offered tobacco flavours.
"I gave up vaping since fruit flavours were banned in China, and I don't like tobacco flavour, so I stopped using e-cigarettes," Hanyu Zheng added.
Many young e-cigarette users are unaware of the dangers of vaping. In 2015, e-cigarettes were advertised by the vaping and tobacco lobby as "95% less harmful" than tobacco cigarettes, but this claim has been debunked.
A/Professor Freeman also mentioned the flavours of e-cigarettes are 'deceptive', people believe: how can strawberry-flavoured stuff be harmful?
As Haichuan Niu mentioned, "I think vaping is less harmful than smoking cigarettes, and I think the fruity taste of vaping it's not that harmful to my body."
"I am confused," Hanyu Zheng said, "the promotion of e-cigarettes in China has always been to quit smoking and reduce harm, and the safety problem of smoking e-cigarettes will be much lower than cigarette,"
"All I know is that smoking tobacco is bad for the body because of the tar in cigarettes, but not in e-cigarettes. But I've been told in social media that the fruit flavours in e-cigarettes are also harmful, even though I was working for an e-cigarette company, I still don't know much of it." Hanyu Zheng said,
"when I vape hard, I feel my lung capacity decrease, and sometimes I will be drowsy, sleep quality is also affected, and there will be phlegm in my throat."
Haichuan Niu also talked about the impact of vaping on his health, "I've been coughing a lot for a few years, and I have a bad throat. I'm not sure if it's related to vaping, but I think it's better than smoking cigarettes, right?"
Video: The dangers of young people vaping
@Quit Victoria
What is the government doing to regulate vapes?
On 2 May 2023, the Australian Government announced its decision to take strong action to strengthen legislation, enforcement, education and support, with $234 million in funding, to reduce smoking and eliminate vaping, particularly for younger Australians.
Regulatory measures for e-cigarettes include:
ban the importation of non-prescription vaping products, including those that do not contain nicotine;
raise minimum quality standards for e-cigarettes, including restrictions on flavours, colours and other ingredients;
the need for pharmaceutical-like packaging;
reducing the concentration and volume of nicotine allowed;
ban all disposable e-cigarettes.
The Hon Mark Butler MP, minister for Health and Aged Care indicated that the regulations were aimed at importers and suppliers, not consumers.
Where to get help?
If you or your child are finding it difficult to quit vaping, you can seek help.
It is a good idea to consult a professional doctor to discuss the various options available to help quit vaping, including prescription medication, nicotine replacement therapy (such as patches or lozenges) and support services.
In every Australian state, you can call Quitline: 13 7848 or visit Quit Now for support.
Video: Tips to help teen quit vaping
@St. Louis Children's Hospital