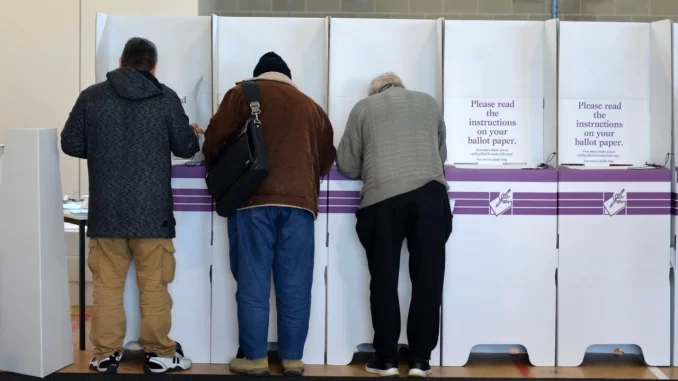 Aboriginal and Torres Strait Islander readers are advised that some of the links and videos may contain the voices and images of people who have died.  (Chosen publication, The Australian)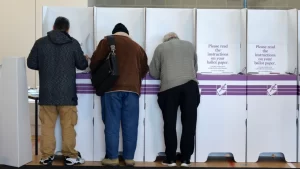 Andrew tells me quite bluntly what he thinks of the Voice the moment I ask him on his intentions in the upcoming referendum on an Indigenous Voice to Parliament
"I hope that Australians will see this for what it is, a political grandstand that no Australian wants".  He is talking to me from Canberra (Nunnawagl country), and believes that if the Voice gets up, then the country will be divided.
"It's all sensationalised" he tells me, almost incandescent with outrage at what is about to go before the people.  "The politicians talk it up to their own bases, and then, the media will ride on it, because they know that in doing so, they are driving clicks, ratings, and listeners."
Even before the "modest" request, or invitation as the architects of the Uluru Statement from The Heart, the main document that proposes a roadmap for reconciliation between Indigenous and non-Indigenous Australians, the rhetoric on both sides of the debate appears to be heating up, with concerns from some that the country could be divided.
Dividing the dreamtime. 
As an outsider from Britain watching the debate unfold, there was only one thing that stuck in my mind.  Brexit.  Living through and voting on the biggest geo-political change to the UK's trading arrangement was horrible.  My own family was divided.  My parents voted for Brexit, claiming that it would reverse the decline that Britain faced.  My sister advocated hardly for a Remain vote, even arguing sometimes over the matter.  I flipped so many times between Leave and Remain, that I felt at the end of it like a pancake.
On voting day though, it was a case of a house divided against itself.  My sister and I (albeit reluctantly) voted to remain, my mum voting Brexit.  Nationally, the country was split.  52-48% and the anger and vitriol that followed could be what Australia is heading for come October or Christmas time.  Even to this day, question Brexit on television, and someone will quickly fire back "so, you think you're better than the British people", or, to paraphrase the Federal Opposition Leader, Peter Dutton, "This is such an ABC Question."
Forgive me if I dive into the murky realm that is political speculation, but I am imaging, right now, across Australia, from Darwin to Sydney, Perth to Adelaide, and even in Indigenous Communities and the Torres Straits, there are families that are agonising about which way they will cast their vote, knowing that the choice before Australia, could be, a reconciliation, or as Noel Pearson put it in an interview to The Australian, the end of the reconciliation agenda 
Personally, I do think that Peter Dutton, despite coming out for a no vote, did go into the process of the referendum with an open mind.  I certainly wouldn't say he is a 'grave digger preparing to bury Uluru' He did meet, on a couple of occasions with the referendum working group, at the invitation of Indigenous Affairs Minister Linda Burney, but whether or not the Voice is more centralisation from Canberra and taking away powers from the states, territories and regional Australia, I will leave that to The Australian people to decide when this goes up before them in a referendum.
The Liberals, however, were not the first party to declare for the no campaign.  The junior partner in the Coalition, the Nationals, declared for the no campaign last Christmas, with leader David Littleproud telling Sky News Australia that the country will be divided by race.
Country Liberal Senator and Walpari woman, Jacinta Price, who is affiliated to the Nationals at the federal level is now the Shadow Indigenous Affairs Minister has been a vocal proponent of the no campaign, even appearing in a television commercial for the no vote.  
Senator Price has also become a bit of a celebrity, both in conservative circles and for the no campaign.  When the AFL and NRL came out for the Voice and endorsed Uluru, Senator Price eviscerated them on 2GB and talkback radio.
In that regard, Andrew agrees.  "I think sporting bodies are for one thing, and that's for sport.  There are too many people who think they are in politics, and only want to do politics".  His words echoed that of former Prime Minister Scott Morrison, who in his third speech to the House of Representatives since losing the 2022 Federal Election, stated that whilst he would "take advice on illegal hip sixes from the NRL, I will not be taking constitutional advice from them."
Dividing Australia
The national anthem of Australia, an anthem that I will happily sing (except at sporting events where England is playing, in which case, I will sing the Royal Anthem) states that Australians, all let us rejoice, for we are one and free.  And yet, if I pick up a newspaper, or even turn on 2GB, or ABC Radio National/Radio Sydney, I feel as though the country is being split apart.  If not on the issue of reconciliation, but on other concepts of the constitution.
Most recently, Wiradjuri man and ABC Q + A host Stan Grant stepped back from his hosting duties, claiming that the national broadcaster had abandoned him after a torrent of racist abuse was thrown at him on social media for explaining on ABC TV's coverage of the Coronation of King Charles III how the Crown had committed atrocious acts on Indigenous Australians.  The issue of the Voice is a question that I think will be debated on programmes like Q + A for a long time.  Even if the Voice doesn't get up.
"I am down but I will get back up. And you can come at me again and I will meet you with the love of my people." Stan Grant delivers a powerful message on Q+A before taking a break from the media. #StanGrant #QandA #WeStandWithStan pic.twitter.com/avNBJtzSMK

— QandA (@QandA) May 22, 2023
But, for the oft repeated argument that the Federal Government could change the date of Australia Day if the Voice requests it, Andrew is blunt in his response.
"If they do that, it will go down like a sack of potatoes".  Clearly, if the referendum does succeed, there will be a lot of issues for Australia to reckon with, issues that won't be going away any time soon.