The case study article centres on how the US Soccer Association refuses to pay its female soccer players the same salary as the men.
Strength
One of the article's main strengths is its use of an engaging and search engine optimised headline. As well as being clear and unambiguous, the journalist has strategically created a long headline containing a number of relevant keywords in the first part of the sentence (Image 1). These practices accord with the advice given for online news writing (Bradshaw, 2018).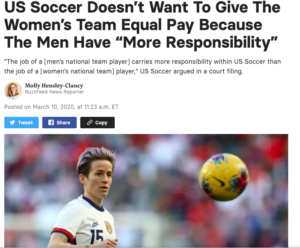 The success of this headline is evidenced by the fact that it appears as the first article when searching the 'soccer female team' topic on Google (Image 2.).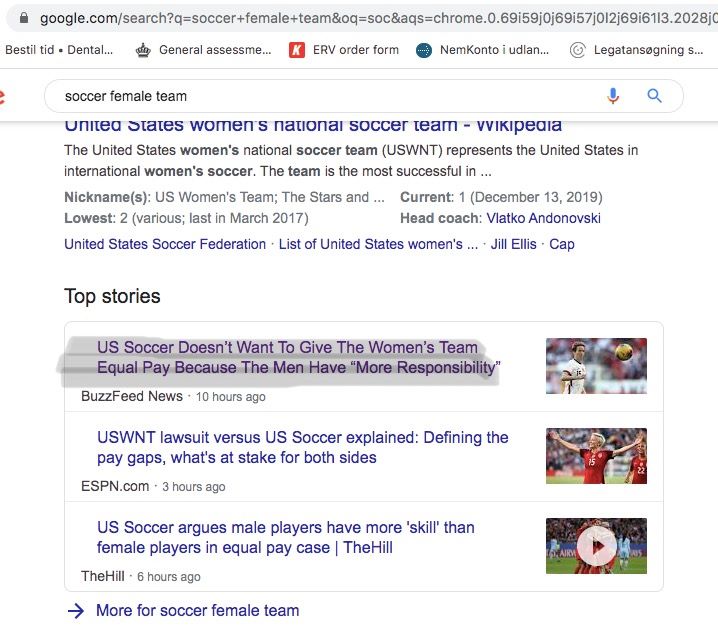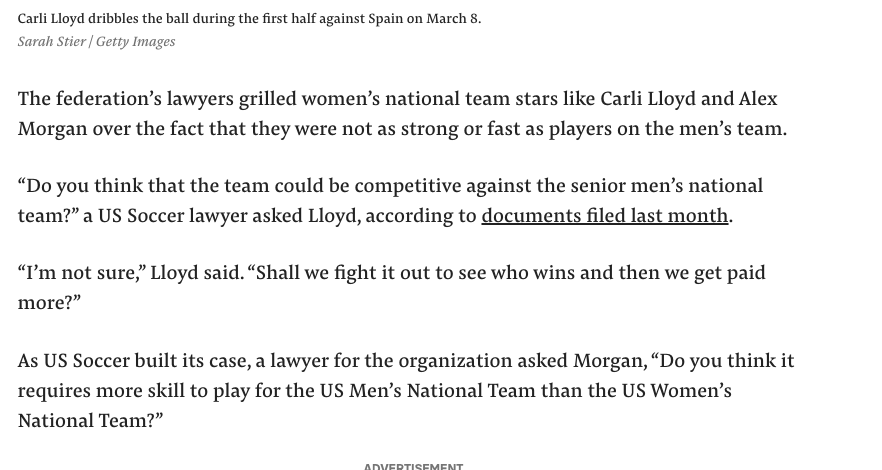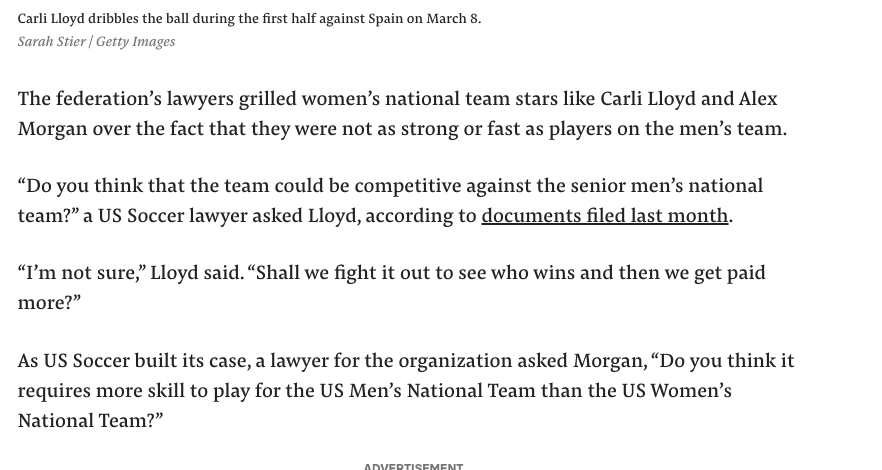 Weakness
The article can be critiqued for its fail to utilise subheadings (Image 3 below), which would have increased the scannability for the reader (Bradshaw, 2018). Furthermore, the article could have employed additional hyperlinks, especially in reference to an apparent letter released by US Soccer President Corederio.