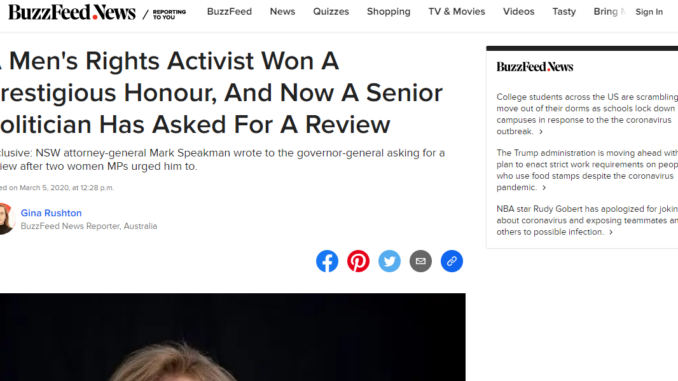 https://www.buzzfeed.com/ginarushton/mark-speakman-bettina-arndt-order-australia-review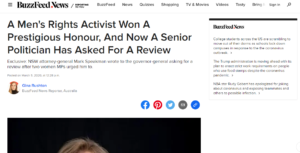 Is the headline SEO-friendly?
The article currently appears at the end of the second page of a Google search. With generic keywords like 'men's rights activist' and 'prestigious honour', you can see why. Maybe Buzzfeed hoped to appeal to a larger audience rather than localising the news by using 'Bettina Arndt' or 'Order of Australia'.
They are best known for its catchy headlines; unfortunately, the article is left neither here nor there.
How's the reading experience?
As a digital-born platform, Buzzfeed is no stranger to friendly interfaces, chunking their copy for easy scannability, and hyperlinking sources. Here, hyperlinks redirect to other established platforms like The Guardian in separate pages.
After the headline, you first see the image of a woman, a cheeky way to question why readers automatically assume that said activist would be a man.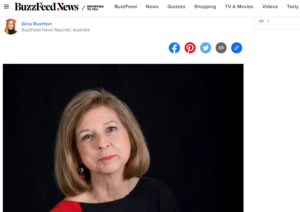 The article also ends with hotline numbers for domestic violence, recognising its possible triggers.
But…
There's room for improvement. There aren't direct quotes until the fifth paragraph and there's almost too much context provided. We're thrown a barrage of names, designations, and quotes that becomes a lot to swallow.
Moreover, their hyperlinking is excessive.