According to China Daily, review of an article 'Cut tariffs to help economy, scholars say'.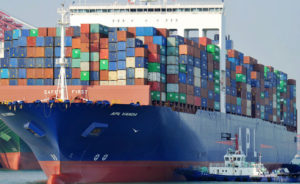 China Daily http://www.chinadaily.com.cn/a/202003/04/WS5e5f2dcaa31012821727c3b4.html
Headline
Firstly, this online article headline is short and easy to scan, but the word that used is completely general and unappealing. SEO is not friendly and more key words are missing. for example, it can be emphasized solution of the economic crisis impacted by COVID-19 between US and China.
Interactivity
The article is well-structured with one-sentence paragraph and subheadings. However, it loses to patient and attractive by audiences if there is only a full page of text. And there is only picture, which is not related to news but decorating. My suggestion is, to add a hyperlink such as a video, a picture and an audio between the body of article, about policies of subsides among China and US. Also, it fails to take the advantage of online news without the technique, but we can create some interaction with users. For example, subscription, blog comment. Because the use of technique, it is helpful to increase engagement and scannable.