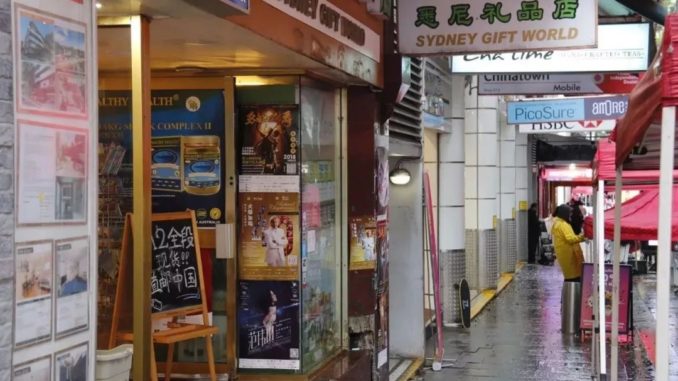 Proposal for news commentary on a significant public issue in Australian society
Title: Hurting for Business – Australian souvenir stores hit hard by the covid-19 pandemic
SEO keywords: pandemic, covid-19, souvenir stores, supermarket
The covid-19 pandemic has hit the Australian economy hard, especially the retail industry. People have been hoarding toilet paper, and other daily grocery goods for fear of a shutdown of the economy. Some are concerned that the breakdown in the international logistics would mean that goods might soon run out of supply in supermarket shelves (Collett, 2020).
International logistics restrictions also have the dramatically the souvenir stores in Australian cities. Many of these stores have been doing great business in the past several years because most have been selling a large amount of Australian made goods back to China. When the economy is great and there is no threat of the pandemic, international logistics are smooth and there are a huge number of Chinese Australians would buy goods from these souvenir stores and ship them back to mainland China and other places around the world.
The prosperity of the souvenir store business is also guaranteed by the huge inflow of Chinese tourists visiting Australia territory. However, under the threat of the pandemic, the inflow of Chinese visitors to Australia has plunged dramatically. A potential traveling is a Damocles sword that threatens to shut down these businesses from operation completely (MacLellan, 2020).

(Australian Retail Industry Index  copy from Oli research,Bloomberg)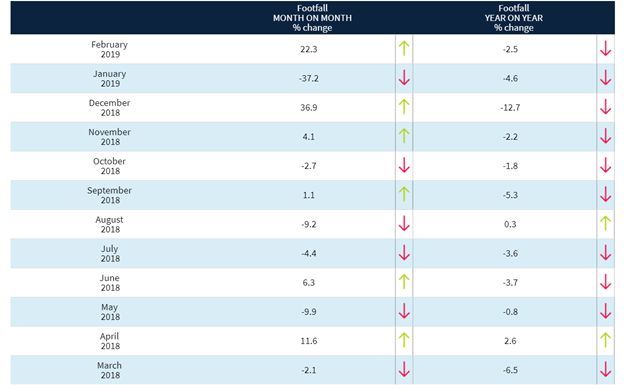 (Australian retail store customer amount changes  copy from ShopperTra)
The problems facing these Chinese souvenir stores is also a major issue for the tourism industry of Australia. The pandemic is likely to not go anywhere in the months to come, or even years. People operating these stores and businesses would have no choice but to leave with it and get used to the new normal.
People naturally suffer from the huge costs of operations for the souvenir stores. Such cost is unsustainable because the operating cost, e.g. rent and human resource costs, could not be covered by the limited sales revenue during the pandemic.
The Australian government has been offering subsidies to Australian businesses. However the amount of subsidy that has been provided in the stimulus package is far from sufficient considering the long period of time that the pandemic is likely to last. What's more, business owners have to go through a lot of paperwork in complicated procedures before these compensation and subsidies are available. There is a danger that many of these souvenir stores will have no choice but to go out of business.
Two interviewees are chosen, namely two owners of souvenir stores Australia. The researcher will use the personal network in Australia to find these two Australian citizens that are owners of Chinese souvenir stores and invite them to participate in an online skype interview, due to health risk concerns in the covid-19 pandemic. Offline interview can also be held at the discretion of the store owner. Some video footage will also be shot around the streets of Australia to showcase the limited flow of customers due to the threat of the pandemic, as people are encouraged or forced to stay indoors.
ABC NEWS will be an appropriate platform to release this feature, and the target audience is all Australian people, Australian Chinese community, Chinese tourists.
The ABC News TV channel is Australia's first free-to-air 24 hour news channel.
ABC Chinese, its Chinese platform, reports on major events in Australia and Asia Pacific in simplified Chinese.
In early 2017, the Australian Broadcasting Corporation opened the ABC Chinese News website to provide news information in simplified Chinese and Mandarin to the Australian Chinese community and global Chinese. The platform's main focus is on hot events in the Australian Chinese community and Greater China.
Collett, M. (2020). Coronavirus update: More COVID-19 cases confirmed across Australia as shoppers stock up on toilet paper, groceries, ABC News, https://www.abc.net.au/news/2020-03-04/coronavirus-live-updates-toilet-paper-panic-buying-limits/12023040.
MacLellan, L. (2020). "Travel bubbles" are how the world will get moving again, Quartz, https://qz.com/1845717/new-zealand-and-australia-may-create-travel-bubble-between-them/.