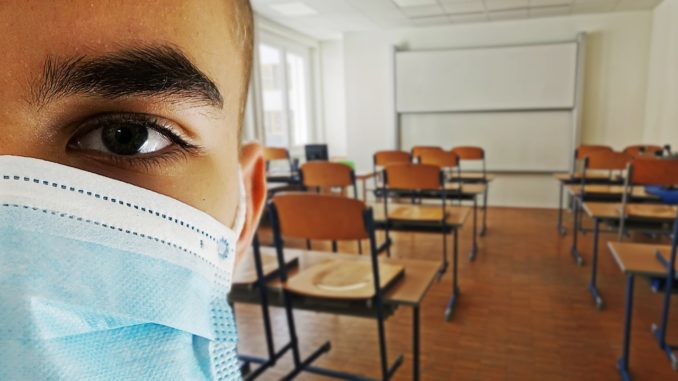 The class of 2020 is no stranger to a global crisis, born in the aftermath of the 9/11 attacks, they are now facing the most important year of their academic lives in a global pandemic. More than 180,000 students are set to sit their final exams in 2020, including 68,000 in NSW. Despite the disruptions and loss of up to 8 weeks of face-face time with teachers in classrooms the NSW education department has declared HSC examinations will go ahead as planned in October. Earlier this month, NESA, the NSW Educational Standard Authority ruled out the possibility of virtual testing and announced that the HSC exam dates would be pushed back only five days.
In early April, NSW premier Gladys Berejiklian declared that state schools would follow a staggered return starting one day a week and progress over the term. Private school counterparts were able to dictate their own procedure many choosing to go back full time in Mid-May. Meaning that state school students would have only 12 days of face to face teaching in term two, whereas private schools would have 40. In light of the declining transmission rate, the premier brought the date forward last week for all sectors, allowing for a full return to classrooms.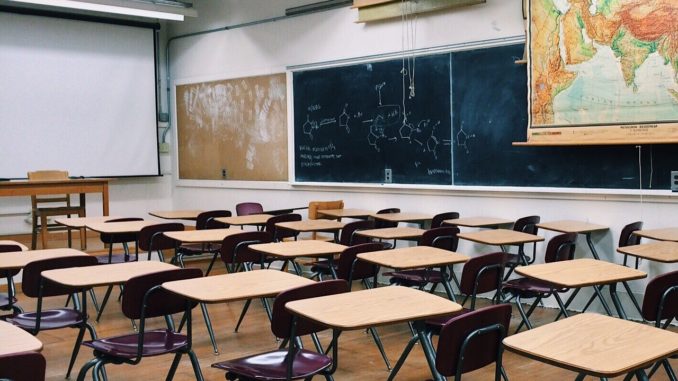 Understandably they are panicked, they have been robbed from the many milestones and celebrations experienced by those before them and face a very scary unknown in the face of constantly changing contradicting messages. Australian parents have been flooded with conflicting and changing information in relation to their child's education left feeling confused, anxious and angry.
Many are urging for NSW to follow other countries whose education system have cancelled their year 12 exams. Notably the international Baccalaureate offered globally and as an alternative to the High School Diploma in many schools across NSW has decided to cancel its exams and give students an estimated prediction grade based on previous results during the school year.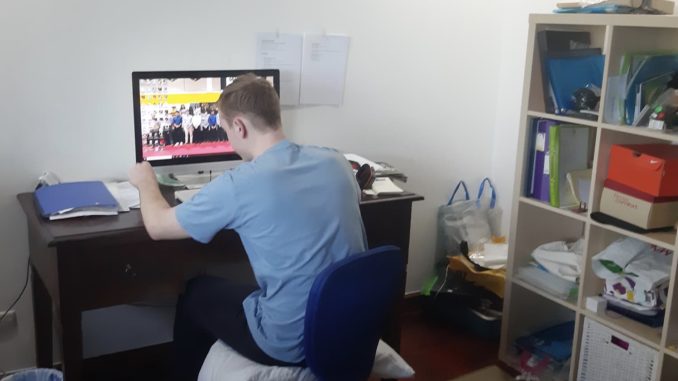 James Lollback a year 12 student from Sydney's lower North shore says: "School time is important, it's really hard to be productive at home, we've lost the opportunity to do well in our exams after so much time out of school."
Adding that he would "prefer the exams to be postponed, to allow for an equal opportunity, to be given one last chance to improve our grades".

"I just hope that universities are understanding about the situation and how it's affected the scores" he said.
A study conducted by the University of Tasmania titled 'Learning at home during COVID-19:Effects' on vulnerable young Australians, found that 46% of Australian children are at risk of adverse effects on their education, nutrition, social and emotional wellbeing by being disconnected from school.
headspace, is an Australian non-for profit organisation that provides mental health services to young Australians. Amy Burton, the Clinical Team Lead at headspace Camperdown, when asked about year students in year 12 that use headspace services said,
"right now we are seeing a higher percentage of young people seeking support for more severe concerns than usual".
Burton went on to state that the main stressors amongst year 12 students at the moment appear to be conflict at home, not being able to focus on schoolwork at home and fears of falling behind.
"It would be fair to say that consideration needs to be given to the impact of inequality on examination results this year as students with access to better technology and resources will have had a very different educational experience compared to those without these resources at home and those with additional stressors in the home environment which has impacted their ability to learn", she said.
Grant Anderson (not his real name) a high school teacher of a Public High School in Sydney's inner west, speaking on condition of anonymity argued it is important for the HSC exams to remain.
"A lot of teachers think state schools will be disadvantaged if the HSC goes ahead", he Said.

"My personal belief our kids are pretty resilient. I don't want them to be disadvantaged but by the same token, they want to be amongst it, they are working pretty hard and they just want to be told if it's on or not".

Adding "if it is on, they'll lump it and get stuck into it".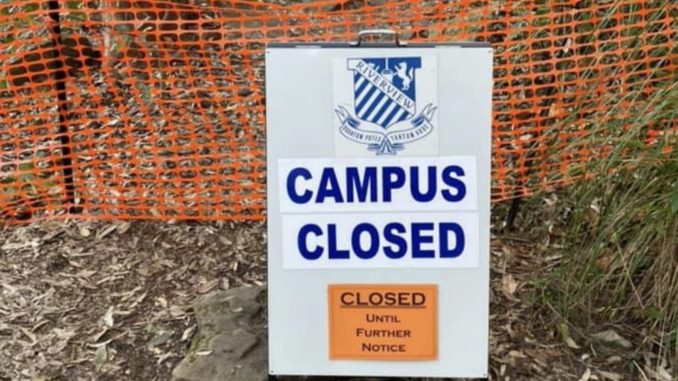 While schools across NSW have resumed full-time face-to-face teaching last week, it is by no means smooth sailing. Multiple schools have been forced to close in the last few days after being notified of school students and staff testing positive for coronavirus. St Ignatius College Riverview, Epping Boys, Waverly College, Normanhurst West Public school, St Marys and Moriah College; amongst few schools in NSW to have had recent cases of Covid-19 on campus. In the last week, all have shut their doors temporarily after having students and staff members test positive for Covid-19.
On its Facebook page, St Ignatius College Riverview said the closure was not expected to last more than 48 hours.
"The virtual timetable will commence from tomorrow as the campus is cleaned" the post stated.
Adding that: "The safety and wellbeing of staff and students is our key priority at all times; as such we will continue to work closely with NSW Health to ensure that all necessary health advice is adhered to".
The premier has previously warned the public that cases of Covid-19 are expected to pop up in schools after reopening prompting the temporary closure of individual schools for cleaning and contact tracing.Despite disruptions to teaching schedules, students are expected to be in attendance at school as per normal procedure unless they are unwell.
At the time of publication, there are 7079 confirmed cases of Covid-19 in Australia, 3089 in NSW. Australia's total death toll stands at 100.