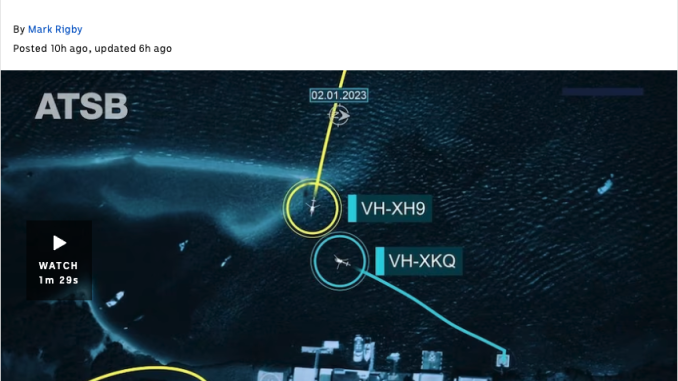 This story comes from ABC, a mainstream online publication. It reports on the initial findings of an investigation into the helicopter crash on the Gold Coast.
hypertextual
This story is filled with videos and pictures. In addition, there is a related link with an image and headline in the middle of the article – a detailed report on the accident. This gives the audience more information.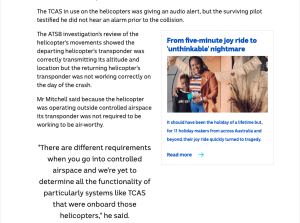 But since this news is a follow-up to the accident, inserting this link at the beginning of the article will make it clearer to viewers.
Multimedia
It's a good decision to insert diagrams, but many images are unnecessary, such as a view from a helicopter.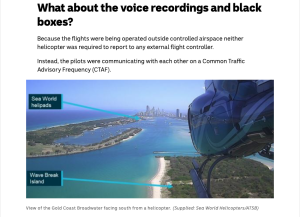 I would consider removing them to make the article more refined. Besides, I will put the interviews with witnesses and CCTV footage of the helicopter crash at the beginning which will attract more viewers.
Interactivity
Asking questions is an obvious way to interact with people. The title and subtitle of this article are in the form of questions to enhance user interaction. Other simple interactions are also important, such as sharing links. The author did not open the comments section, which is a crucial point to improve user interaction.
Functionality and usability are good.