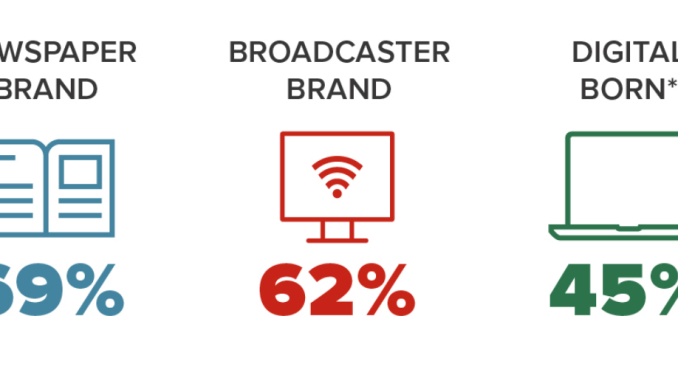 Introduction
Before the new media era, traditional media had occupied people's lives. However, with the rapid development of the internet, traditional media began to face an existential crisis. For example, newspaper advertising in China is facing the same crisis as in the West, and their revenue dropped by 38.7% in 2017, gradually leading media organisations to digital transformation (Fang & Repnikova, 2022). Throughout the history of journalism, the print industry has had certain drawbacks, such as the inability to understand the consumer behaviour of news readers. Online news can be judged by the time users spend on the page and how they like it (Bradshaw, 2017, p.76).
In this paper, we critically compare the differences between ABC News and The New Daily when reporting the same major news story in today's online news era and analyse them in detail regarding context, users, and content comparison.
Background
Founded in 1932, ABC is Australian Broadcasting Corporation and a major player in the Australian news industry. It is natural for such an old institution to change with the times. The difference between an online site set up by such a traditional media outlet and others is that it can be fine with visibility. Because all its news content is published under a specific headline, few loyal regular readers need to learn about it (Bruns, 2012, p.99). Nevertheless, ABC News Online had a hodgepodge of online content in its first three years, existing without dedicated resources or budget (Hawkins, 2001, p.97). 
In addition, the growing migration of audiences to online news provided a reason for innovation in how news stories were told (Kulkarni et al., 2022). Digitally born news sites have emerged in the twenty-first century compared to traditional publications. Moreover, while it has become a rare controversy that the contemporary media landscape looks very different from twenty years ago, news and information in the online environment and evolving technology have dramatically changed the news landscape (Joseph, 2011). The New Daily is an online, unpaid Australian newspaper founded in 2013 and funded by three Australian industry pension funds (Cbus, SuperHoldings & Australian Super)(MuckRack. 2023).
Audience analysis
While Australian journalism relies heavily on online and offline newspapers and broadcasters, an increasingly younger audience is likelier to use digital sources than traditional news acquisition channels (Watkins et al., 2015). Moreover, for user data, there are several ways to get this data, most visually through the platform's annual report. The ABC News website is a natural presence that is well-known and only needs a little publicity.
According to ABC's 2022 Annual Report, 91% of users of ABC's digital services in the past month rated the quality of the content as good, while 46% of online users rated the quality as "very good" (ABC Annual Report, 2022, p.53). The New Daily, the digital-born news platform, is more concerned with the number of registered users. According to The New Daily's annual report for 2022, The New Daily has 525,586 registered users, and they read 14 million articles on the site monthly (The New Daily, 2022). With these figures, it is easy to see a relationship between news and platform. But regardless of the platform, the news is good to know who the audience is, what style is most appropriate, and what information is valuable (Bradshaw, 2017, p.74).  
In addition, many tools can show the characteristics of users and markets. Most news organisations sometimes consider social media as a business problem to be solved (Bossio, 2017). Then by using tools to know when the platform's followers are most online or what terms appear most often, it is possible to get a better idea of how to develop the commercial value of the news platform (Bradshaw, 2017, p.117).
A comparative analysis of news
In order to compare the differences between traditional publications and digital birth news platforms more visually and critically, this article takes as its starting point the most talked about smart e-scooters in Australia in recent times. Both ABC Online News and The New Daily have covered the safety of artificially intelligent electric scooters operating in Tasmania, with news about the safety of e-scooters and the impact they can have on the general public.
Visuals & content strategy
Video 1: Man riding e-scooter crashes into woman outside Brew cafe in Sandy Bay (Hewett, 2022).
In order to keep the attention and interest of users on news pages, some news sites may choose to add visuals to attract readers' attention. Twitter's research found that a news story with visuals is 27% more likely to be retweeted (Bradshaw, 2017, p.111). Comparing these two stories from ABC News Online and The New Daily, the use of visuals is obvious. ABC News Online used many images and included a video to demonstrate that e-scooters are a safety hazard for the public (Video 1). The New Daily, on the other hand, only included a photo of e-scooters at the beginning of the story, seemingly showing readers what it was (Figure 1). In contrast, ABC News Online's visuals were more able to capture the reader's attention.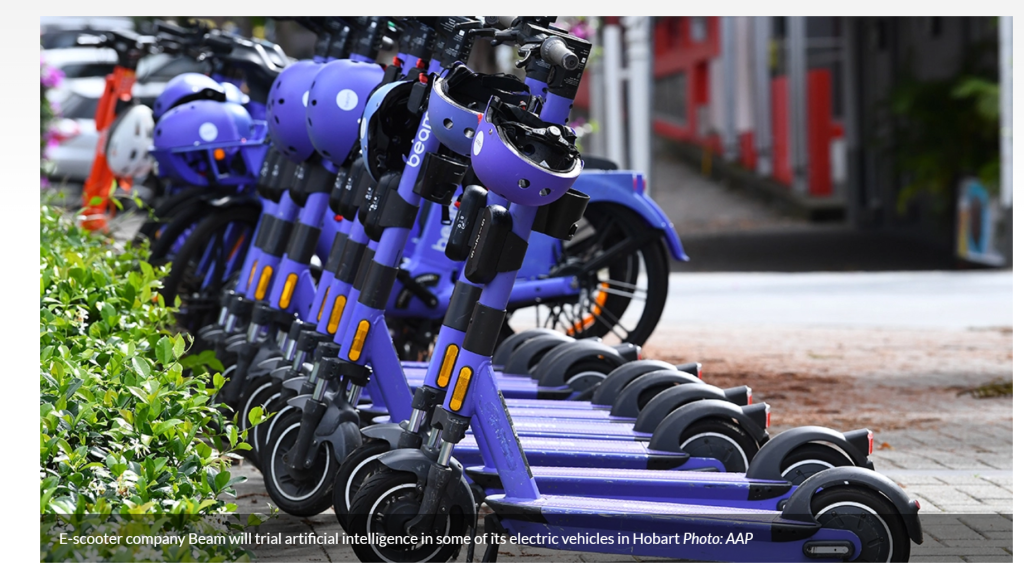 Figure 1: E-scooter. (Dudley-Nicholson, 2023)
Journalists made relatively few decisions based on handling a news story in the 20th century, as the format and medium were fixed (Bradshaw, 2017, p.74). With the emergence of more and more news platforms, the importance of content strategy has become evident. The dizzying array of content on the internet page can cause anxiety among readers, so which type of content and format might be most appropriate for them becomes the focus (Bradshaw, 2017, p.74). ABC News Online has made important information text visible on the page by enlarging it and placing it in a separate paragraph. It also lets the reader know that e-scooters have tried to set up 'safety rangers' to improve safety (Figure 2). In contrast to ABC News Online, The New Daily does not consider this.

Figure 2: Highlight. (Hewett, 2022)
Although both news stories are written in an inverted pyramid structure, there is a huge difference in the readership's perception regarding layout and content. Most readers usually prefer to visit the most mainstream news outlets (Vermeer et al., 2020), not only for their visual appeal but also for the credibility of their sources and the accuracy of their content. In a news story, The New Daily interviewed Michelle Leong, head of communications at Beam, who noted the potential of smart scooters to improve public safety and enhance the reputation of scooter riders (Dudley-Nicholson, 2023). However, ABC News Online has more reliable information, such as city council documents and statements from the Queensland government. As shown in the video, ABC News provides that driving e-scooters has caused safety problems, and the video is accompanied by the notice "WARNING: May be distressing" (Hewett, 2022)(Figure 3).

Figure 3: Warning. (Hewett, 2022)
News interactivity
As online journalism evolves, interactivity becomes more important to online journalism, like moving images to television (Bradshaw, 2017, p.82). Online news not only interacts with information by allowing users to share it (Bradshaw, 2017, p.82) but also embeds links and media in a way that achieves intersectionality.
ABC News Online uses embedded video and links in its news stories to enhance cross-interaction with users (Figure 4). It encourages online viewers to embrace new methods of communication, such as the internet and makes the interactive medium more accessible (Cinque, 2007, p.89). ABC News Online enhances the credibility of its articles and increases crossover by linking relevant government information to official government platforms (Figure 5).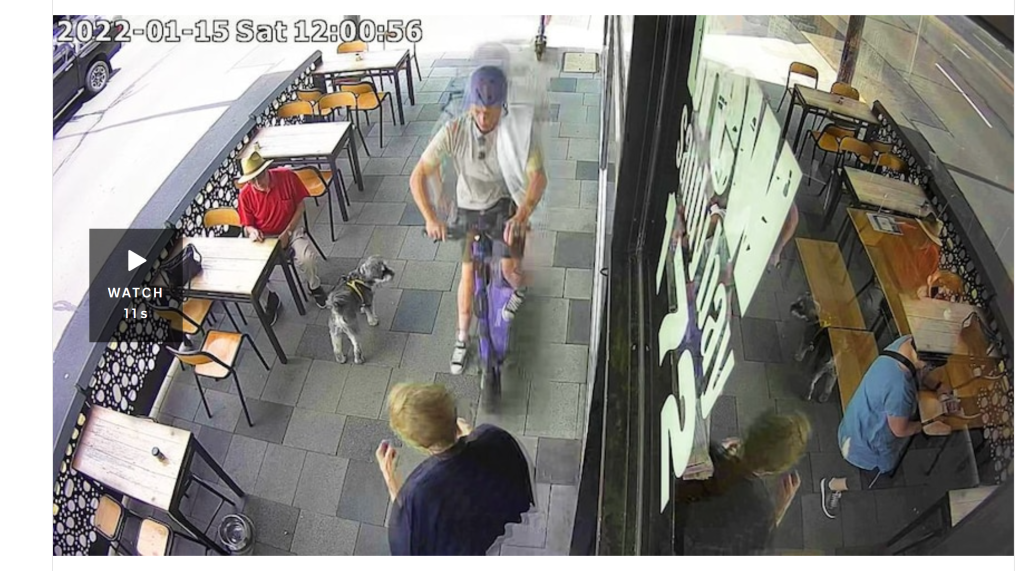 Figure 4 & 5. (Hewett, 2022)
For a new website like The New Daily, it is extremely important to expand the size and reach of the audience (Cherubini & Nielsen, 2016, p.20). The New Daily has introduced a comment section instead of ABC News Online, which can only share and re-post news stories (Figure 6). Users can give their thoughts or suggestions on news stories, thus interacting with the news platform or journalists.

Figure 6: Comments. (Dudley-Nicholson, 2023)
Furthermore, based on interactivity is one of the most unique features of engaging online journalism (Ksiazek et al., 2016), it seeks to see conversational interaction as a mutually beneficial presence (Martin & Murrell, 2021). Great journalism, whether sensational or informative, must provoke discussion, as conversationalist has always been a focus of the news industry (Bradshaw, 2017, p.82). In the two news stories compared, ABC News Online and The New Daily have features allowing them to retweet and share news (Figures 7 and 8). Users can share the news to other platforms with a quick one-click share. Platforms such as Twitter or Facebook are not only a channel to launch content but also place for users to interact (Bradshaw, 2017, p.75). Both ABC News Online and The New Daily have found social media to be a key influence on them. As users share news articles on other platforms, they can also generate big data for the news platform itself, allowing news sites to optimise their news and interactive content better.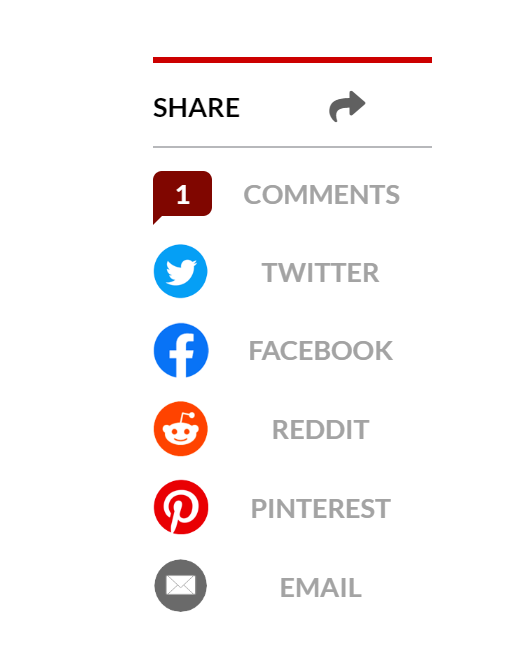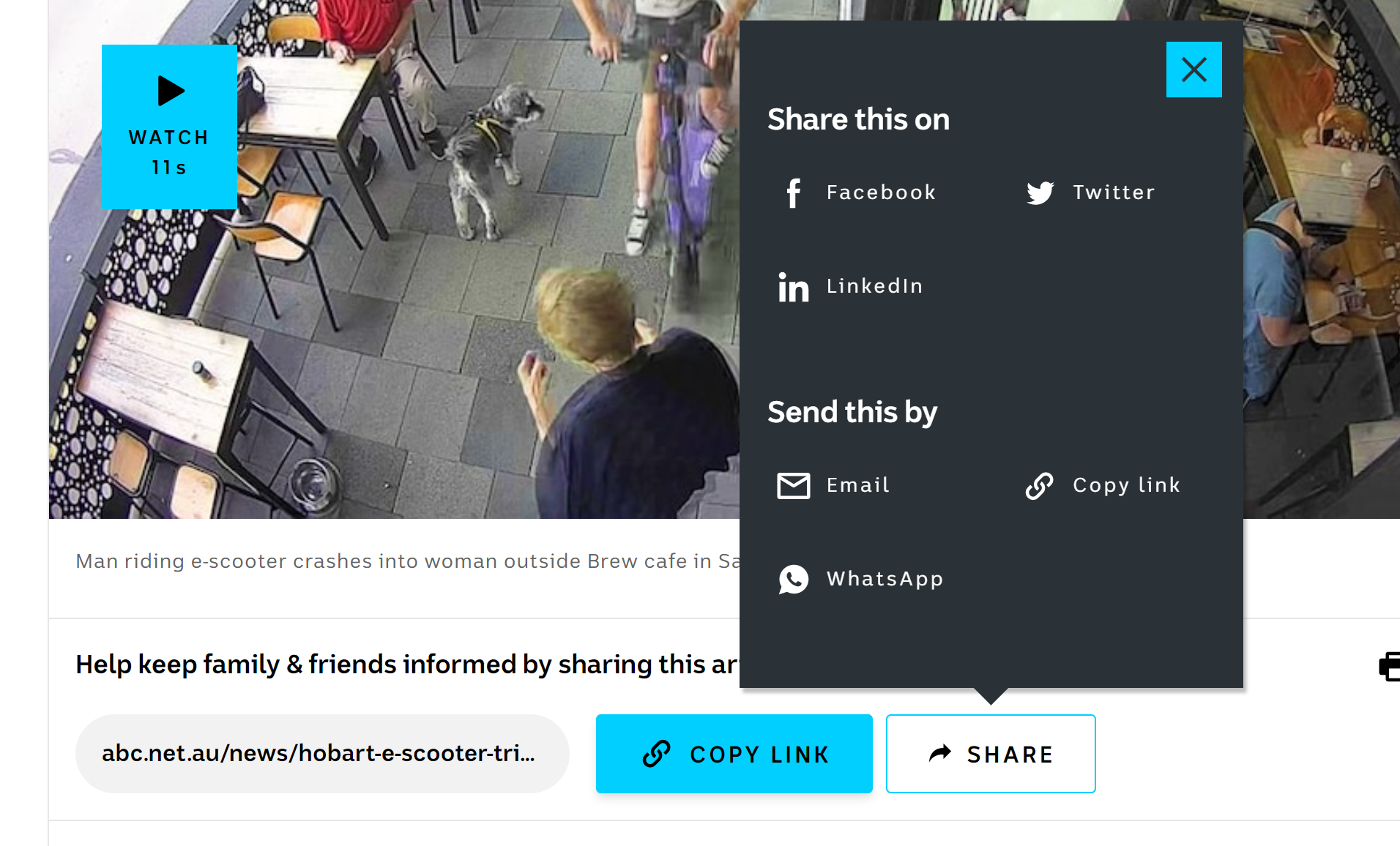 Figure 7: Share. (Dudley-Nicholson, 2023).              Figure 8: Share Link. (Hewett, 2022)
Conclusion
Based on the internet as a general environment, different news platforms still make a difference when reporting similar news. While traditional English publications may have a loyal readership and more credible news sources, digitally born news sites may need more official data or content when reporting breaking news. They may be more homogeneous in their coverage. However, online platforms of traditional publications like ABC News Online must pay more attention to interaction with their readers. In contrast, platforms like The New Daily that care about viewership attract reader interaction by opening up comments, for example. Overall, this paper critically compares the differences between the English-language traditional publication ABC News Online and the digitally born news site The New Daily regarding their coverage of breaking news stories, using them as a starting point for analysis.
(Word count: 1584)
References:
ABC Annual Report. (2022). ABC Annual Report 2021-2022. About the ABC. Retrieved March 21, 2023, from https://about.abc.net.au/reports-publications/abc-annual-report-2021-2022/
Bradshaw, P. (2017). Writing for the web. In The Online Journalism Handbook (pp. 72-98). Routledge.
Bradshaw, P. (2017). The online journalism handbook: Skills to survive and thrive in the digital age. Routledge.
Bossio, D. (2017). Shifting Values, New Norms: Social Media and the Changing Profession of Journalism. Journalism and Social Media: Practitioners, Organisations and Institutions, 111-131.
Cinque, T. (2007). ABC Online: a vortal for new opportunities?. Australian Journal of Communication, 34(3), 85-100.
Cherubini, F., & Nielsen, R. K. (2016). Editorial analytics: How news media are developing and using audience data and metrics. Available at SSRN 2739328.
Dudley-Nicholson, J. (2023, March 22). Tasmania Trials 'smart' electric scooters to slow risky riders. The New Daily. Retrieved March 20, 2023, from https://thenewdaily.com.au/news/2023/03/22/tasmania-trials-smart-electric-scooters-to-slow-risky-riders/
Fang, K., & Repnikova, M. (2022). The state-preneurship model of digital journalism innovation: Cases from China. The International Journal of Press/Politics, 27(2), 497-517.
Gorman, M., & Gregory, X. (2023, March 9). Homes, livestock lost as out-of-control tambaroora bushfire razes 15,000 hectares. ABC News. Retrieved March 24, 2023, from https://www.abc.net.au/news/2023-03-09/large-hill-end-nsw-bushfire-continues-to-spread/102070400
Hawkins, G. (2001). ABC TV Online, digitally yours. Media International Australia, 100(1), 95-103.
Hewett, R. (2022, January 27). Call for hobart e-scooter trial pause amid injuries and 'deep concerns' footpaths aren't safe. ABC News. Retrieved March 24, 2023, from https://www.abc.net.au/news/2022-01-27/hobart-e-scooter-trial-councillors-ask-for-pause/100783874
Joseph, N. L. (2011). Correcting the record: The impact of the digital news age on the performance of press accountability. Journalism Practice, 5(6), 704-718.
Kulkarni, S., Thomas, R., Komorowski, M., & Lewis, J. (2022). Innovating online journalism: New ways of storytelling. Journalism Practice, 1-19.
Ksiazek, T. B., Peer, L., & Lessard, K. (2016). User engagement with online news: Conceptualizing interactivity and exploring the relationship between online news videos and user comments. New media & society, 18(3), 502-520.
Martin, F., & Murrell, C. (2021). Negotiating the conversation: How journalists learn to interact with audiences online. Journalism Practice, 15(6), 839-859.
MuckRack. (2023). The New Daily. Muck Rack. Retrieved March 20, 2023, from https://muckrack.com/media-outlet/thenewdaily
The New Daily (2022, November 10). The New Daily's record growth as annual revenue reported. The New Daily. Retrieved March 21, 2023, from https://thenewdaily.com.au/finance/finance-news/2022/11/10/the-new-daily-record-growth-revenue/
Vermeer, S., Trilling, D., Kruikemeier, S., & de Vreese, C. (2020). Online news user journeys: the role of social media, news websites, and topics. Digital Journalism, 8(9), 1114-1141.
Watkins, J., Park, S., Blood, R. W., Breen, M. D., Fuller, G., Papandrea, F., & Ricketson, M. (2015). Digital news report: Australia 2015.