FIFA, an organization with global reach and 211 member associations, is a coward when it comes to human rights.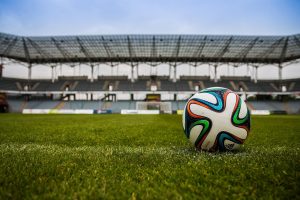 As you know, the two parties involved in this issue are Australia and New Zealand as the hosts and the biggest sponsor, Saudi Arabia, and our hosts, FIFA.
Of course, the issue of human rights at FIFA is not just about this time, but also about the 2022 World Cup. Qatar, the host country, did not allow LGBTQ spectators to attend the tournament, and one team even tried to help the Rainbow Band on the pitch but was reprimanded by the referee.
FIFA did not respond positively to the issue and even turned a blind eye in an attempt to put the matter to rest so that by the time the 2023 Women's World Cup takes place, human rights issues will have intensified.
In the 2022 World Cup Qatar, Qatar as the host country, the country is declared illegal homosexuality, its attitude towards LGBTQ people participating in the event, the fans are very dissatisfied, and the country also has a tragic death of workers in the construction of the venue, these problems before the World Cup to host the World Cup is not a good solution to the end of the World Cup.
FIFA's approach is to constantly brush these issues aside. On the official FIFA website, FIFA has a list of human rights, which says 2022 FIFA human rights complaints.
Yes, FIFA gives a way for the public, the players to complain, but never gives a result, like how many such human rights issues they have dealt with and what the results were. However, FIFA also provides a channel for workers to complain, the official website states that as of December 2021, a total of 1305 complaints have been received, with a resolution rate of 97%.
FIFA can be seen to have made efforts and to have responded in terms of the treatment of workers. But are the human rights issues of homosexuality, not an issue? Can these issues be ignored?
Even today, FIFA's official website does not mention the number of issues it has dealt with regarding LGBTQ people. The Guardian estimates that up to 4,000 workers may have died as a result of lax safety and other factors in the preparations for the tournament and that FIFA has taken measures for the workers, but only measures, with no real concern for the human rights of the group of "workers".
2023FIFA's human rights issues
Then this time, in the 2023 Women's World Cup, FIFA did not respond positively in this case. As you know, the dates for the Women's World Cup are set for 20 July to 20 August 2023. Australia and New Zealand is a country that takes human rights very seriously and is very conscious of women's rights. and it was a very good decision for FIFA to host the Women's World Cup here, but they chose to sponsor Saudi Arabia at the beginning, a country that is extremely harsh on women, and that's how the conflict arose.
Two countries that are very focused on women's rights meeting a country that ignores women's rights is going to be a conflict, of course, Saudi Arabia is not stupid enough to sponsor this competition directly, they sponsor Coca-Cola and many other brands who then sponsor the competition. Still, Saudi Arabia is the biggest sponsor. The latest development in this event is the withdrawal of Saudi Arabia's sponsorship of the tournament by FIFA. It's a very, very big move and one that I'm sure both fans and athletes will cheer."
Interview for Jialin Yang and Jie Zhang
Transcript:interview with Jialin Yang

Question:What do you think of FIFA's sponsorship of Saudi Arabia, a country with a well-documented history of human rights abuses, at the Women's World Cup?

Jialin Yang:After learning about the oppressive and feudal measures towards women by the largest sponsors, Saudi Arabia, I'm puzzled and questioned by fever to make Saudi Arabia as the largest sponsor of the 2023 women's world cup. The contestants in this competition are women and the impression of women in Saudi Arabia seems to be contrary to the original intention of this competition. It is worthy of encouragement and expectation that women can show a competitive spirit that is no less than that all men on the football field. Therefore, whether fifalists Saudi Arabia which disrespects women as an important sponsor of the game and does not notify the host of Australia, whether this behavior is disrespectful to women deserves to be explored and discussed. But I think it is ridiculous that Saudi Arabia as a country that does not respect women's sponsors and women's world cup fever, only considers economic interest and does not consider international influence.
Jialin Yang, a student studying in Australia who has been following the event closely, told me that she was initially very disappointed by FIFA's inaction and even felt that FIFA was allowing a country with human rights issues to sponsor the tournament. It was unbelievable. When she found out that FIFA had ended this cooperation, her attitude towards FIFA softened somewhat. And she told me that she was still looking forward to the tournament because it was the Women's World Cup, which is not as influential for citizens around the world as the Men's World Cup, and the human rights issue somehow drew some of the attention to the Women's World Cup. All in all, it's a good thing.
Transcript:interview with Jie Zhang

Question:What do you think of FIFA's sponsorship of Saudi Arabia, a country with a well-documented history of human rights abuses, at the Women's World Cup?

Jie Zhang:I've been following the 2022 Men's World Cup . To be honest I didn't know before this interview that there were human rights issues at the Women's World Cup and I didn't know that Saudi Arabia was responsible for them. But FIFA also needs money to broadcast the Women's World Cup and Saudi Arabia is so rich that I think from that point of view FIFA has done nothing wrong. And this human rights issue has made more people aware that there is a women's football in the world, so I don't think that's a bad thing.
Meanwhile, another FIFA supporter and lover, Jie Zhang, said that he had been following the men's World Cup more than anything else and that before I interviewed him he was only aware of the human rights issues at the Qatar World Cup and that they had not been properly addressed. But the latest reports are that FIFA has taken on Unilever as a partner for the tournament, which is a positive response from FIFA and a response to the women's tournament.
The answers I got from the two interviewees made me wonder how little the Women's World Cup is known and how much less influential it is than the Men's World Cup. Fayyaz Arsalan also said that FIFA's decision to make Saudi Arabia the sponsor of the tournament could be a way of taking the Women's World Cup to the next level because it costs money to broadcast, host, and do everything, so more people will follow the event and more money will come in. I agree with that.
But as it stands, FIFA has changed its sponsors, but there's no perfect measure to protect this Women's World Cup. Although FIFA changed its sponsor to a brand that respects women, FIFA's human rights problems go beyond that. This time it took the constant advocacy of countries that respect women like Australia and New Zealand to get the result, so what if there were no such countries? Or, to put it another way, what if the tournament had been held in a country that didn't care so much about women's rights? Whether or not FIFA would have changed its sponsorship remains to be seen. Does FIFA really respect human rights? I don't think so, and FIFA's subtle avoidance of the issue makes me think that FIFA is not a good representative of the sporting side of things.
FIFA, which is involved in human rights issues, has a good solution on this occasion, making changes with practical actions and defending women's rights, a process that has gone from nothing to something. There were human rights issues with the 2022 Men's World Cup in Qatar, and the change from trying to clear the air then to ending the partnership with Saudi Arabia and changing sponsors to Rexona, Dove, Lifebuoy and Lux is a change, but I would have preferred a better measure to protect the Women's World Cup.