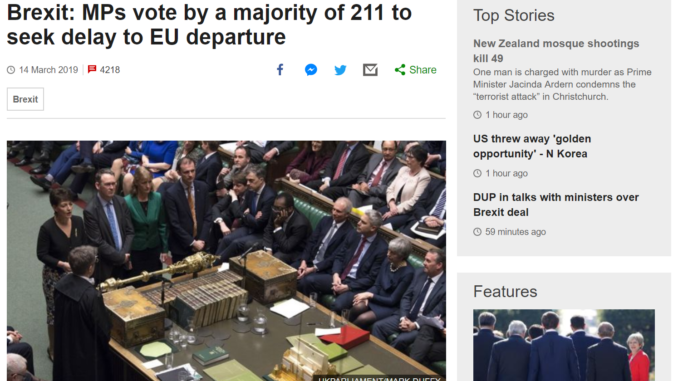 The articles features.
Multimediality is lacking, there is no use of video or audio in the article. Even though video of the announcement of the delay vote is quite easy to find.
Hypertextualilty is almost non existent within the body of text. Changes that can be made are as follows
Reduction of intertextual links, which offer a redundant selection of similar articles.
An included twitter quote later in the article, better served with a hyperlink or even a twitter widget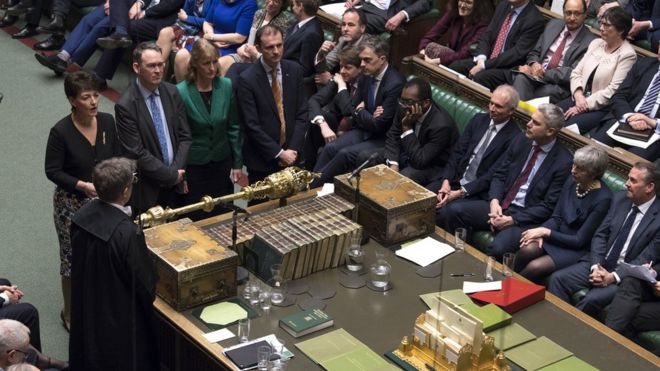 This feature image used is vague and an ineffective follow up to a title that boasts a large majority vote. This photo does not give any indication of how large the vote or the majority was in any sense.
The articles Functions
A ' Read more from Laura' hyperlink teases a useful redirect to a list of the authors previous articles. However it redirects to another article on the same topic by the same author.
This feels misleading a better idea instead would be to actually showcase more of the journalist, a hybrid between a keyword and a by line could serve the dual purpose of introducing the author as well as link to her articles on the website.