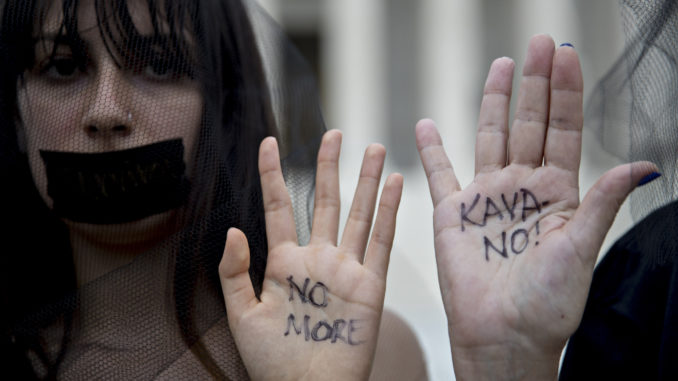 Story
This feature article will draw on an issue about rape or sexual assault through telling a sad story about a Chinese Girl who lost her life because of the sexual assault in Australia.
Contents
As the 2017 Australian Bureau of statistics shows, the numbers of sexual assault victims increased by 8 per cent across Australia, which involve 24,957 victims in 2017. Also, One in five women has experienced the sexual assault since the age of 15, and nearly a half women are sexually abused in their lifetime.
On 24th April in 2016,  A Chinese girl has been raped and brutally stabbed to death by his Australian uncle.
A naked body was found inside the blowhole on the NSW Central Coast, floating face down with the obvious wound on her neck. The whole face was filled with fearful and terrified. This body is from a young Chinese girl –  Michelle Leng. Sexual assault is any type of sexual behavior that you do not consent to, which reach one of the highest rates in Australia.
Michelle Leng was stabbed for 40 wounds on her body, and had resisted fiercely in her final hours. The court said that Leng Mengmei was attacked by Barrett in the bedroom. He blocked her mouth and tied her up. Barrett also photographed a few photos of Leng's naked body in bed.
In Australia, there are larger numbers of case of sexual assault every year. It is important for woman to know what is sexual assault, how to response to a disclosure of sexual assault,  and the importance to protect themselves.
Story angle:
1. Starting with the Leng's story.
2. Draw on the issue of sexual assault in Australia, and tell the importance of sexual assault to women: what is sexual assault and the types.
3. Explore the physical and mental health from the interview to some victims.
4. The prevention and the response when you meet the sexual violence with video.
5. More cases of sexual assaults in Buzzfeed, Abc news or The New York Times, call for woman.
Publication and the target users
Buzzfeed is my intended publication. This article is purposed to tell the issue of sexual assault, and the sexual violence prevention. The female group will be our target user, especially for the young woman. Buzzfeed owns the large number of female users with the age between 18-34. Also, the education to children's perception of sexual assault is important, the parents should instill the correct attitude to their children from childhood.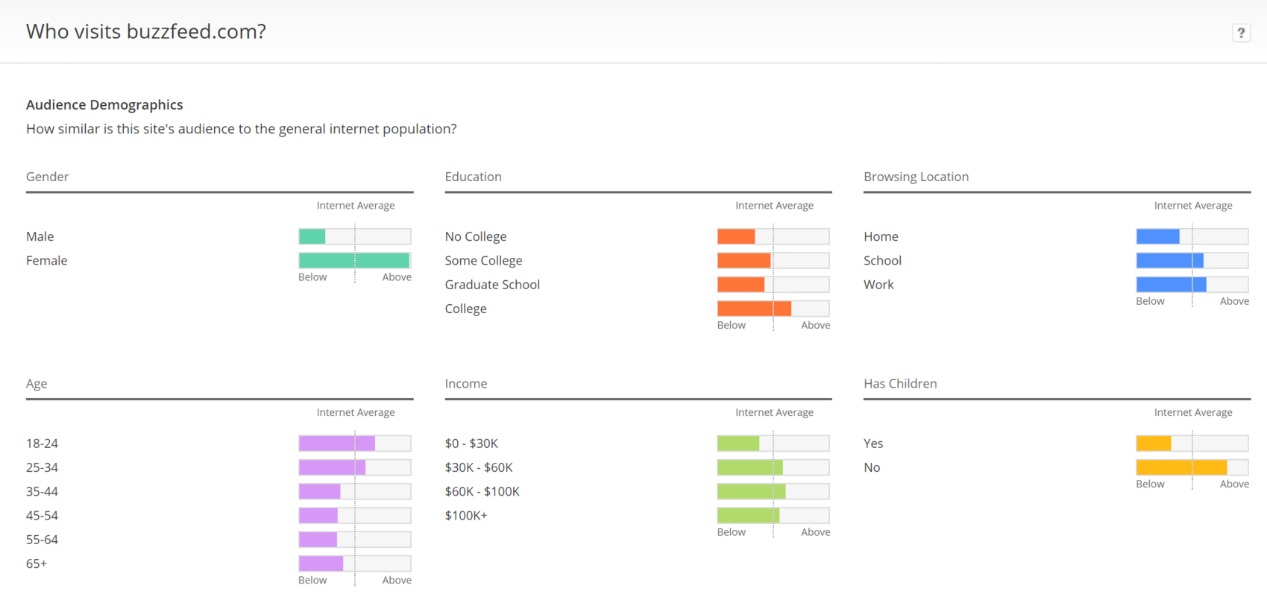 Interview
1.Abby Honold, 24, one of the sexual assault survivor.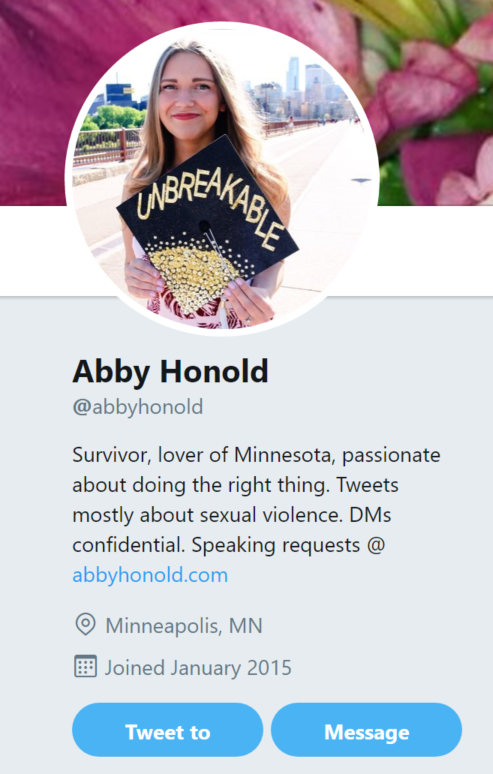 She has experienced the brutal 2014 attack during tailgate party, she is willing to share her story and wants other victims of sexual assault to know. She tweets mostly about sexual violence.
Question to interview:
1.Could you please share the details that you were attacked on that day?
2.Do you have some physical or emotional symptoms after that violence? How did you deal with?
3. How to treat the issues of sexual assault correctly?
2. Associate Professor Michael Alan Salter – an Associate Professor of Criminology and Scientia Fellow at the School of Social Sciences at UNSW. Email: michael.salter@unsw.edu.au
His research is focused on violence against women, child abuse, primary prevention, and complex forms of victimisation including organised abuse and technologically-facilitated abuse.

Questions to interview:
1.Is rape or sexual assault a world wide problem?  Are there some differences of the two words between 'rape' or 'sexual assaults'?
2. What the particular study are you researching for the issues of sexual assault?
3. What are the top pieces of advice you can give to woman that how to take the correct attitude with the sexual assault?