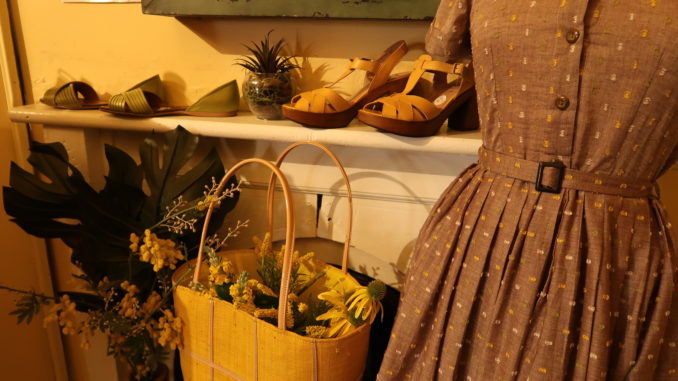 Gathering for the fighting fast fashion panel on the last night of Fashion Revolution Week, the 30 audience members gave a loud hurrah to Nudie Jeans when they told people they had a 'repairs for life' clothing program, and had repaired 55,000 jeans globally for free in 2018.
For Suzana Tas, the wholesale manager of Nudie Jeans, "recycling and reuse" are the most effective ways to hit the mark of fashion textile sustainability so as to save the planets
"We believe that every jean needs to be flipped in and reworked in and loved and warmed for as long as possible," Tas said in the night panel held at Sydney's Marrickville Hotel on April 30.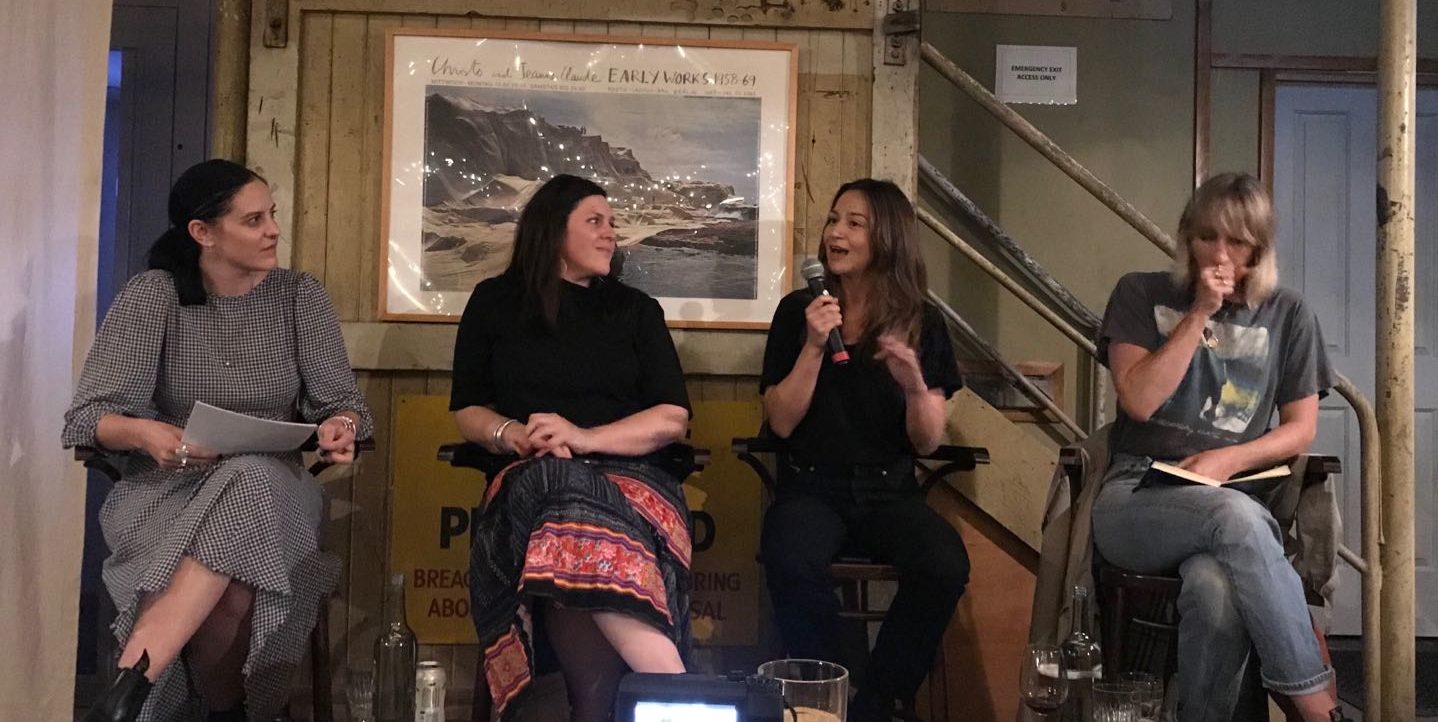 You can also take your denim back to them as well. There are two solutions for Nudie Jeans dealing with the denim they take back. By means of assessing it, rewashing it and then repairing it, the reuseable jeans go into their vintage collection. They call it the Re-use line.
If the denim you bring back can't be repaired, Nudie can then chop it up and use the fabric to repair other denim, so that fabric never gets wasted.
"For our future, we're using the most wasted fabrics creating ranges from. Instead of just making organic cotton and continuously creating new resources, we're going to stop using all that dead fabric," Tas explained.
How many pairs of jeans did we repair in 2018? Read more here https://t.co/PIT9Sjmgeh pic.twitter.com/ttqOoTKBvc

— Nudie Jeans Co (@nudiejeans) April 5, 2019
From another perspective, second-hand clothes are "totally the perfect" way to put into eco-fashion practice, according to Melinda Tually, the representative of Fashion Revolution Australia New Zealand, "because they are using what's already existed."
Cream on Vintage
When it comes to recycled fashion in Sydney, Surry Hills accompanies Newtown as the prime destination for a dazzling array of second-hand vintage stores and op shops. As well as eco-sustainability, stylish design and unique story behind the second-hand clothes are what's are attracting the consumer.
Among these scattering boutiques, Cream on Vintage is typical for the fashion brand abandoning the fad and pursuing the closing fashion loop.
The owner of Cream, Jonathan Head who has been doing his second-hand career for 25 years believes that trends go around in a circle "They do come back but they come back differently. People just wear them in different ways," said Head.
Since continuously contributing to fashion recycling, this 50-year-old founder travels around the world year in and year out. He hand-picks good quality items without marks or stains, and brings 6000 pieces back to upcycle every trip.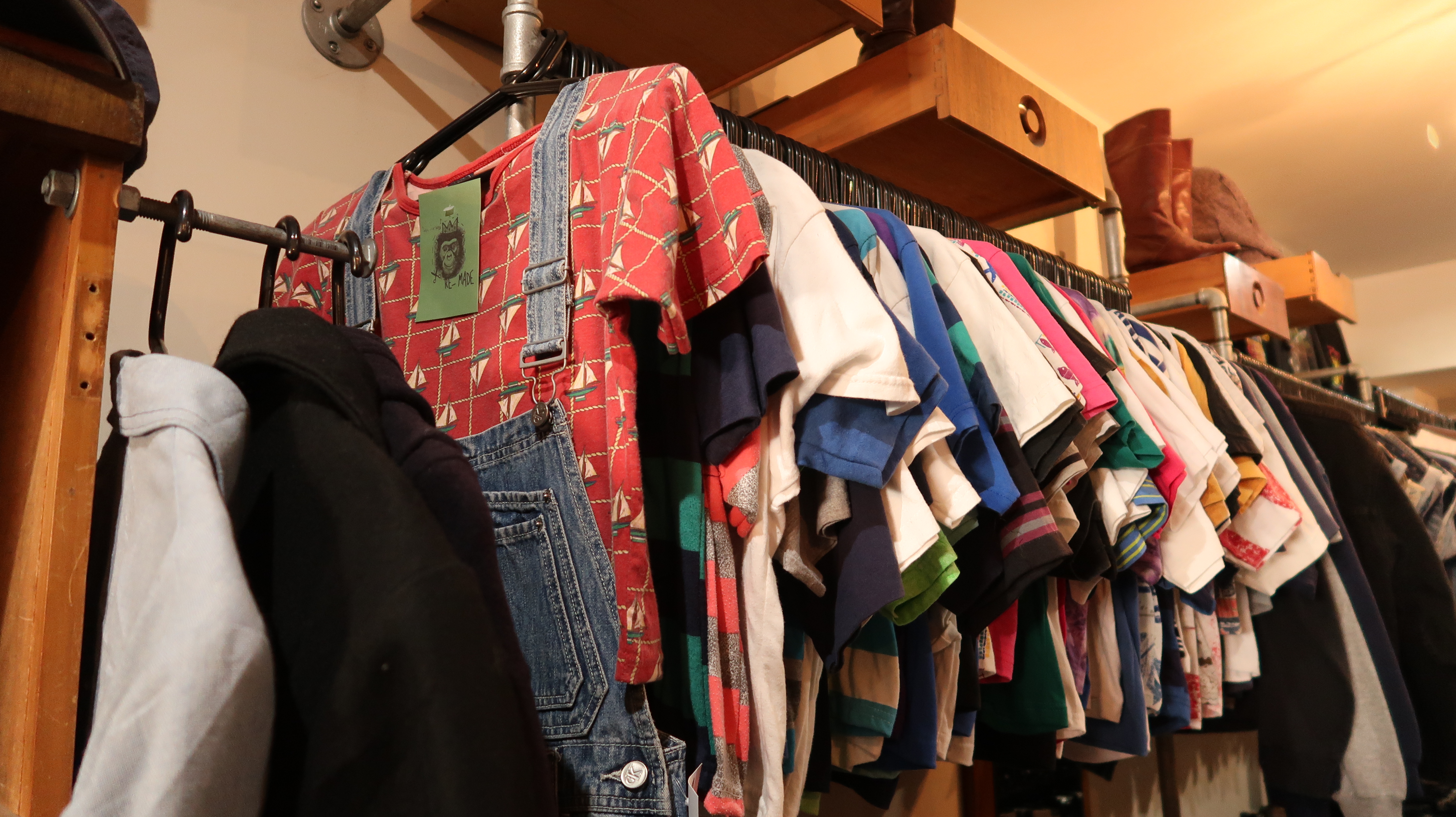 "Instead of clothes ending it up in landfill, we are trying to use the most wearable fabric with nice designs and make it come alive again," said Head.
From the same point of departure as Nudie Jeans, Cream chooses another approach to revamped the second-hand clothes. Resizing to contemporary fit and even remaking the whole clothes are the soul of their remarkable upcycling system. They are skilled in turning men's polos into girls' dresses, and salvaging and "softening the stiff shirts with nice pattern into the backpacks," said Head.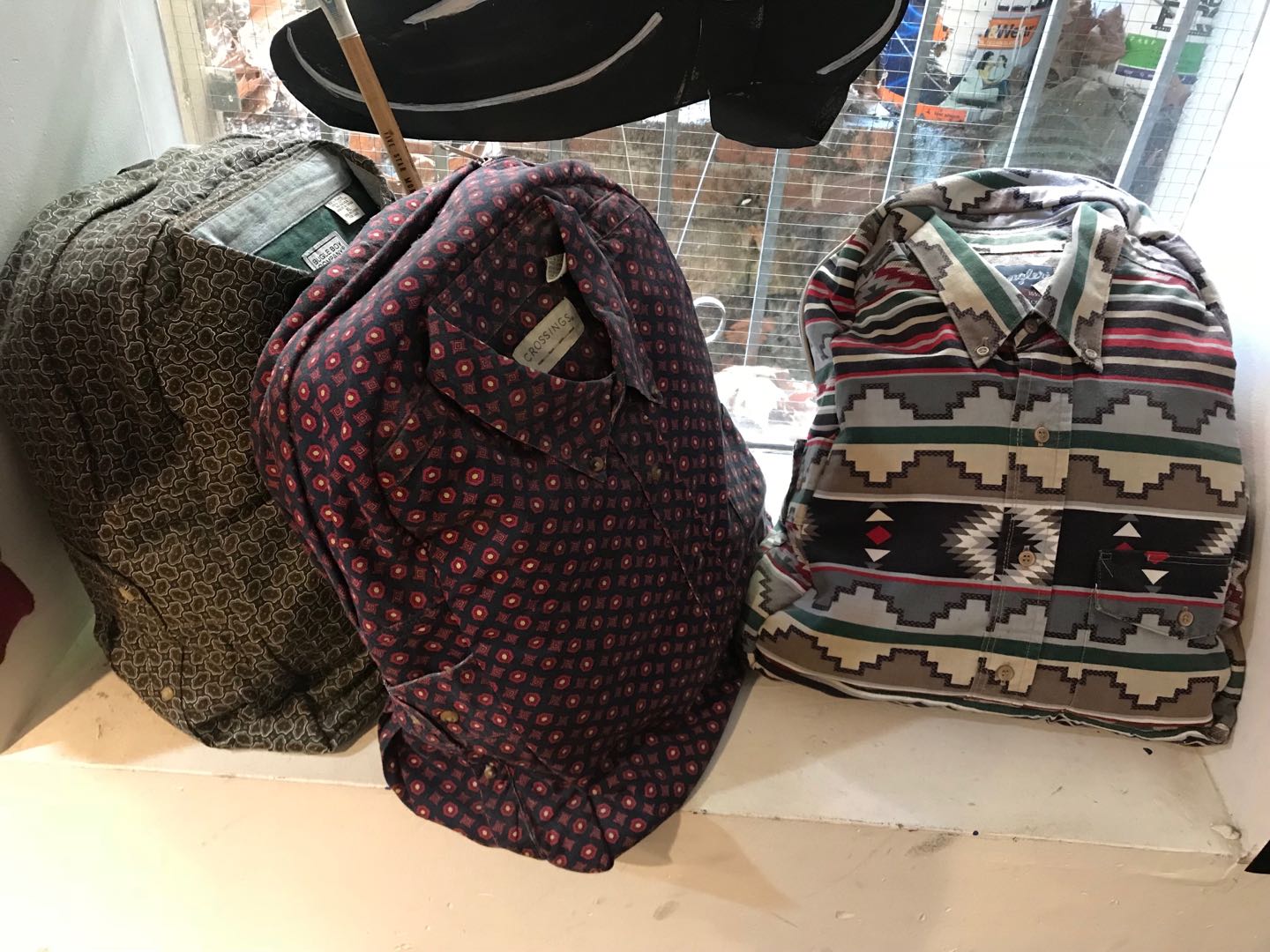 "In 2004 [to] 2005, no one was really doing menswear in their Vintage shops," Head is also proud of starting recut big menswear, "I think Cream basically [was] taking the men's side to somewhere different and I think now obviously all the shops are following,"
Fabric Quality Matters
When Head picks items outside, he tends to go the stuff with quite good quality which last long, especially "in the 80s or 90s. These fabrics they use was just over different quality. The stuff lasts so long," said Head.
Also to customers, "Feeling the fabric quality is one of the most important things, especially for the second-hand stuff," This is why Head is not a fan of online shopping as well, " [you can see] the hottest models and style beautifully, [but after] you get it and [you will feel] the fabric is not great,"
Indeed, durable fabric is important for the second-hand purchaser. Before I could tell him, Gargano identified what I was wearing in the interview day is a vintage outwear from America in the 90s just by eyes.
As the store manager of the well-known streetwear brand Stüssy in Sydney, Tim Gargano has a sensitive sense of fashion. With enthusiasm for the vintage clothes, he values and pursues the "high-quality technical fabrics that last a lot longer," and he believes that the real fashionista would find fabric quality important.
"There's always some sort of thought in the back of my mind where sustainability and ethical kind of practices come into it," he said, "[for] people that were really really really into clothing, I don't think they'd probably prescribe to buying something that's a fast fashion brand."
What did the fast fashion do wrong?
The poor quality of fast fashion fabric is not the only root problems in terms of its unsustainability.
The surge of apparel production results in the over-consumption of the energy, water and chemicals. According to McKinsey's The State of Fashion 2019 report, the figure for global clothing production doubled from AU $528 billion in 1995 to AU $1071 billion in 2018.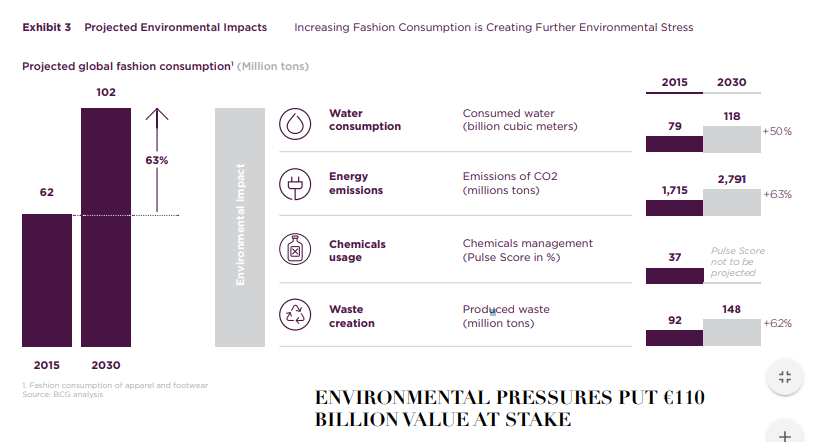 "Fast fashion's big production scale is fuelling disposable fashion. It is fueling people buying stuff and choosing it for its cheap prices," Tually said.
It is worth mentioning that Zara Australia has joined the high street brands like H&M in introducing a clothing recycling program since last December, which is available in all 19 Australian stores. They offer vouchers after customers bringing their unwanted old clothes by any brands.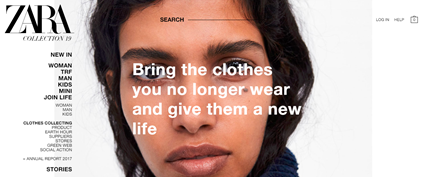 While from Tually's perspectives, these brands trying to divert clothing away from landfill, by putting in it into the circular economy.
"They are just doing the most groundbreaking stuff that any other brands are doing," she explained. "They do have charity partnerships. Sometimes, a lot of damaged-enough clothes is going to be researched on how those fibres could be stripped apart. [They will] reyarn them and then make something out of recycling,"
In fact, based on the National Association of Charitable Recycling Organisations, $13 million Australian dollars would be spent on waste management each year for landfilling 60,000 tonnes of unusable donations.
That's why Tually kept mention during the interview that the business model of fast fashion needs to be slower. "A circular economy won't work if you just keep producing overproducing," she said.
The Australian Vintage Market in the future
For Gargano, the vintage trend is moving in the right direction. "I see more and more brands these days going down that line. Patagonia does the upcycling program as well."
Cream's expanding customer range is an important reason for Head having confidence in the future of Australia vintage market.
"We even get businessmen who want to come in and buy their polo shirts from here," Head said.
Head thinks the mainstream fashion has lost its ways. "That's why vintage has become popular, and it got some eco sources behind it too. It's a good thing than just buying new fabric,"
Will you help to slow down fashion?
 (word count: 1163)