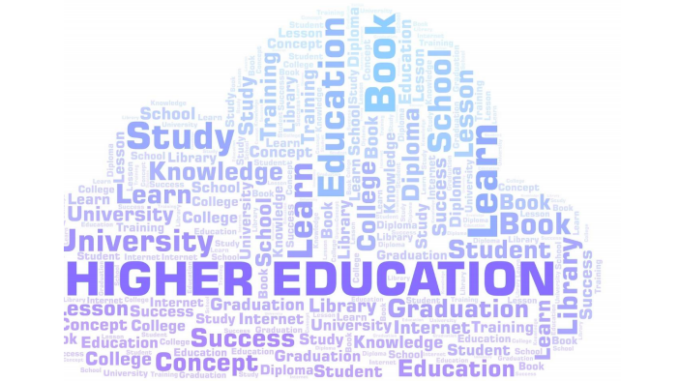 Chinese students immigrating to Australia
————Opportunity or contradiction
The data from the ABS Australia official website shows that overseas immigration to and from Australia in 2018 resulted in a net increase of 237,200 in Australia. In the year ending June 30, 2018, temporary visa holders accounted for the majority of immigrants (62%) and immigrants leaving the country (49%). The number of immigrants with temporary visas is 327,300, including nearly 159,000 international students (30% of all immigrants).  It cannot be denied that Australia has become one of the largest immigrant countries in the world. Every year, many foreign residents immigrate to Australia permanently.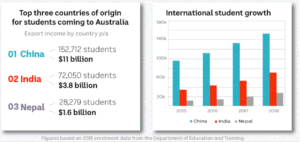 Combined with another set of data, the official data released by the Australian Government, the Department of Education and Training released the international student data for Australia in 2018. As of December 2018, there were 693,750 international students, an increase of 11% over 2017. Among them, there are the largest number of Chinese students, reaching approximately 220,000.
Today, the "immigration fever" has become a hot topic in Australia. The society and the government have different views on immigration issues. Recently, the four major universities in Australia discussed the problems arising from the study of many Chinese students studying in Australia. It is believed that the indicators for Chinese students will be reduced in the future. In addition, the success rate of Chinese students obtaining Australian visas has dropped significantly. Chinese students who are about to enter Australia to study abroad should pay attention to the changes in these policies.
Why Chinese students come to Australia?
Australia's third largest export is international education and our highest intake of students come from China. Amy, one of the head of the Department of International Exchange at the China Student Association of the University of Sydney, gave a corresponding explanation as to why Chinese students chose Australia. For Chinese students, studying in Australia is a good opportunity to communicate with the outside world. Second, the government has a good study abroad policy, which applies not only to Australian citizens and Aboriginal people, but also to many international students. Finally, Australia is a multicultural country, which means that people's ideas are relatively open and there is no critical view of culture and belief. Many Chinese students who participate in the Chinese Students Association of the University of Sydney have indicated that Australia is a multicultural country with a high degree of tolerance and a high level of teaching. It is one of the countries preferred for studying abroad.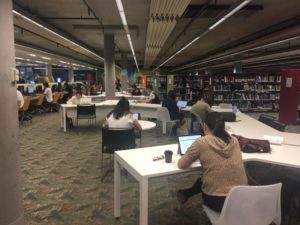 Many Chinese students who have not yet entered Australia are full of embarrassment about their future study and life. Zixuan Wang, a student in China, is currently studying IELTS through the language review stage and applying for a postgraduate degree in architecture at the University of Sydney. The reason why she wants to study abroad is very simple. Because she has been studying in China for four years, she wants to change her cultural environment. At the same time, after comparing other factors such as language requirements, the final choice is to study at the University of Sydney.
Policy issues
The higher education program director at the Grattan Institute, Andrew Norton, warned that Australia's databases have become dangerously reliant on Chinese students. This warning came after a near doubling of international student arrivals over the past five years.
The professors at these universities believe that Chinese students choose to study in Australia not because they want to get higher education, but because they can apply for PR through graduate students. The influx of Chinese students will reduce the teaching standards of Australia because of language problems. Many professors expressed dissatisfaction with this.
However, the way to obtain PR through study abroad has gradually become difficult with the change of policy.
Fiona, who has been in the process for a year, said that she had had the idea of ​​applying for PR, but the adjustments made by the school and the Australian government made the whole process difficult, and the requirements for academic achievement and the requirements for credits changed.
In the past two years, Australia has significantly improved undergraduate grade requirements. For example, New South Wales requires that the average score of undergraduate students be higher than 80 points to apply for certain majors. In addition to the requirements for undergraduate grades, some schools have improved their IELTS scores, which is really difficult
Not only does Australia's relevant policies affect the number of Chinese students coming to Australia, but China's relevant policies have also had a certain impact. In recent years, Chinese students have become more and more likely to apply for Australian visas. After a series of public accusations against Canberra's political motives to delay visas, Chinese official media released a "red alert", suggesting that students not go to Australia to study.
Opportunity or contradiction?
Australian universities are economically dependent on international students. The demand to attract a large number of international students year after year has affected the prestige value of Australian qualifications in the international market.
Amy assumed that possibility is relatively small that the government abandon the Chinese students to come to Australia because Australia's finances have a great dependence on international students. Aside from this point, Australian schools have always encouraged international students to join, and they also encourage their students to go to study in other countries.
With the development of economic globalization, Australia relies on the huge economic benefits brought by international students. At the same time, the arrival of Chinese students is also an improvement of the teaching model of Australian schools.

(screen shot from the Australian Government, the Department of Education and Training)
Cultural collisions are certain, but they are not intensified by social contradictions. While the migrants are entering Australia, the Australian government also encourages more Australians to go out. Social resources are not resource-poor because of the immigration of Chinese students.
Attention!
For Chinese students who are about to enter Australia and apply for PR, it is very important to pay attention to the Australian policy and the relevant adjustments made by the school. Don't miss out on some important details.