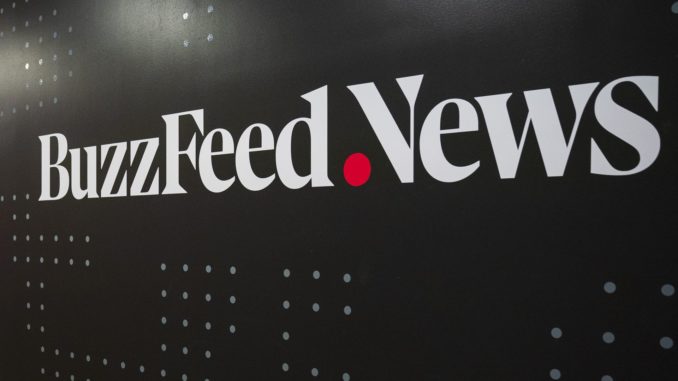 I have read the news from BuzzFeed about the event of China quarantined hotel collapse. This coverage is good overall, however, there are some problems it needs to be improved.
The first problem I found is the caption of this coverage.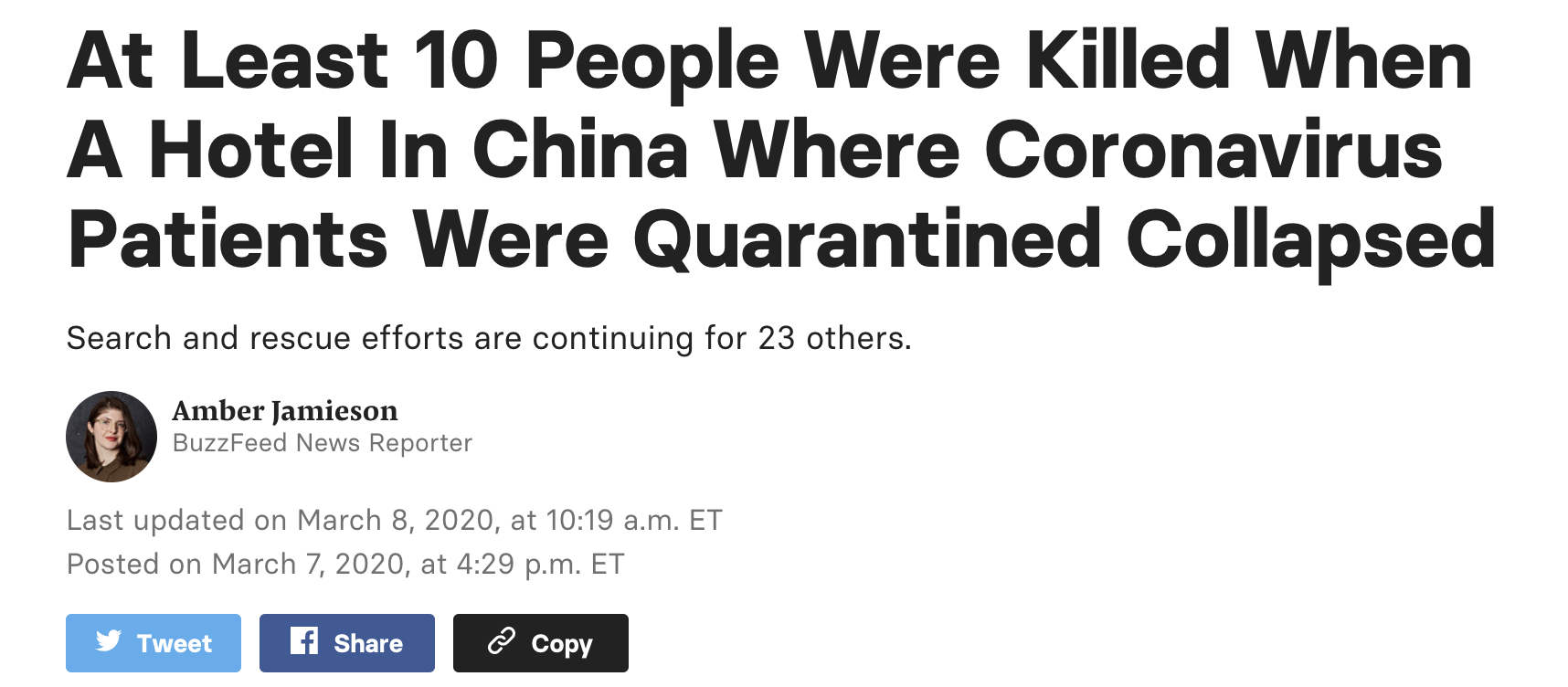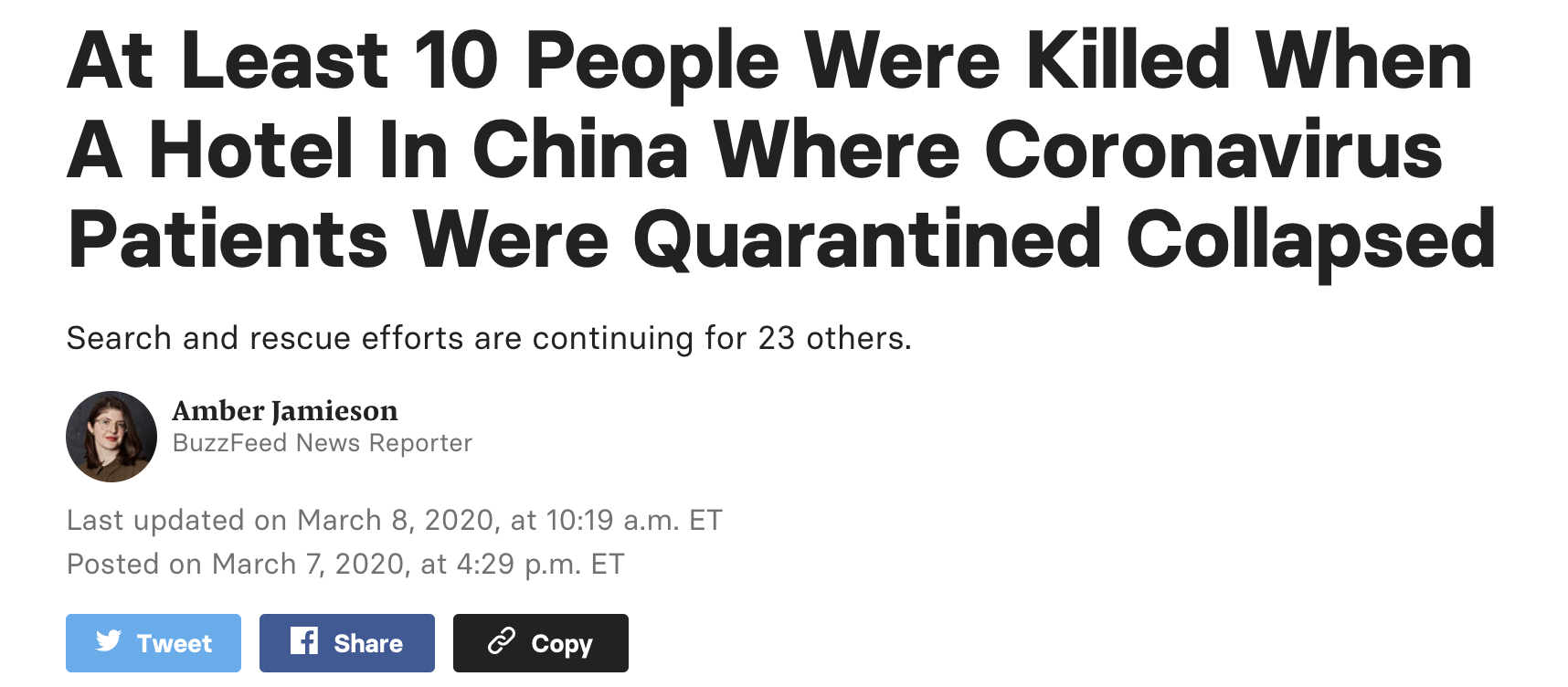 As you can see, this title is too long, which is not concise and clear. Some readers may not know what happened at the beginning unless they read the long caption carefully. Compared with a short, clear caption, the long title is not absorbing and attractive. If the caption is 'At least 10 dead in China quarantine hotel collapse', readers may easily understand what the whole coverage is about.
Another problem is the videos referred in this news. There are two videos from Twitter of People's Daily, China. This is a bit repetitive. The second video is not that clear and does not show the details of rescue work.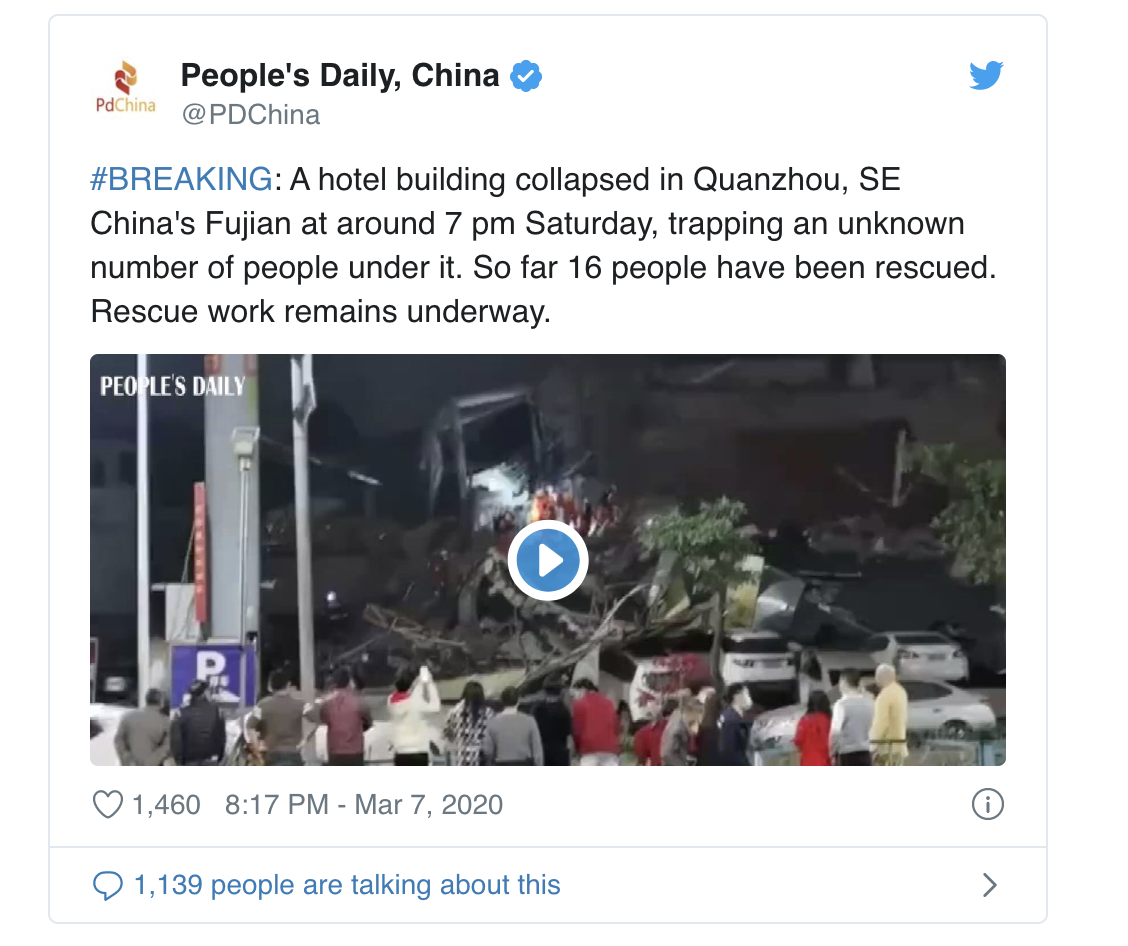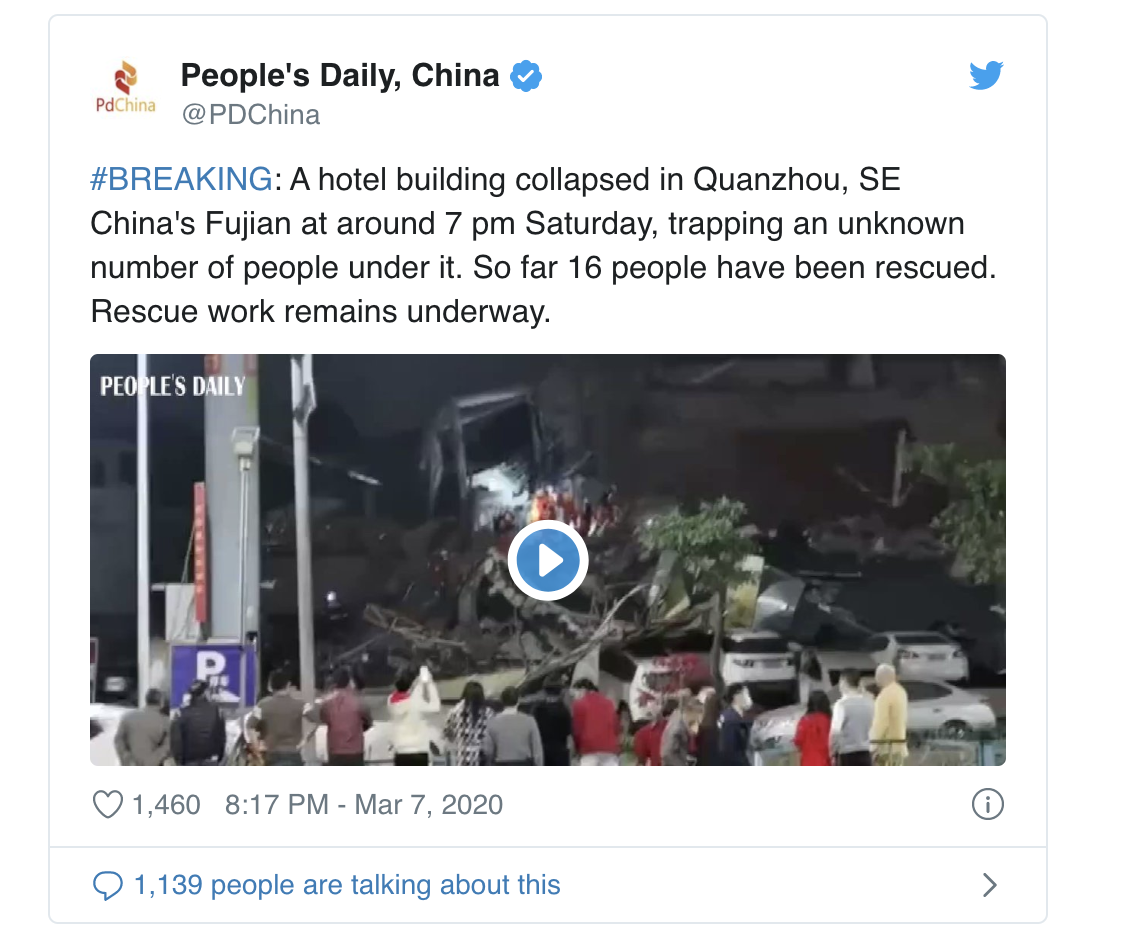 Therefore, the second video can be deleted or substituted by another one focusing on the rescue reported by South China Morning Post.
Moreover, the coverage should add descriptions of videos, like the descriptions of images.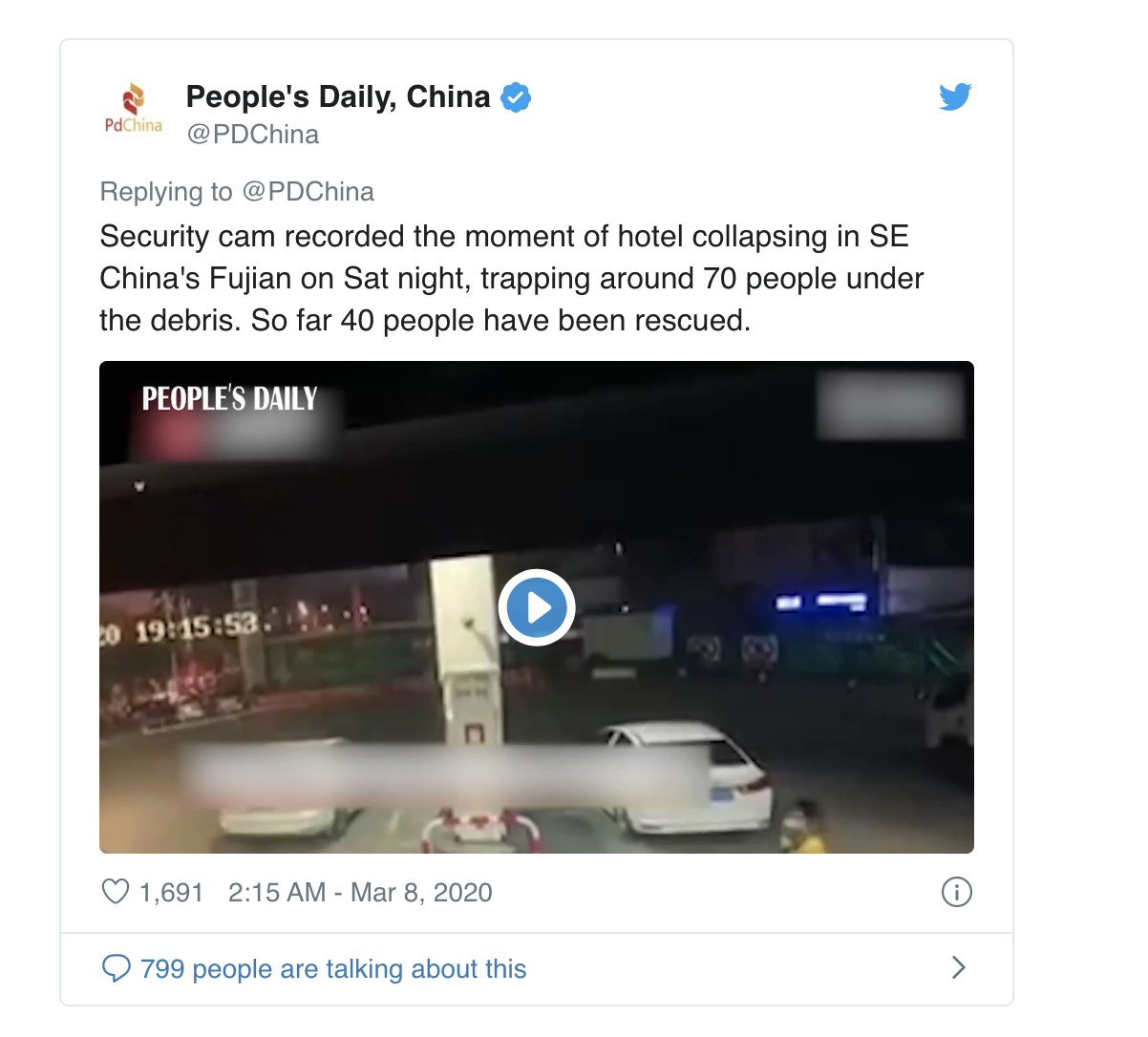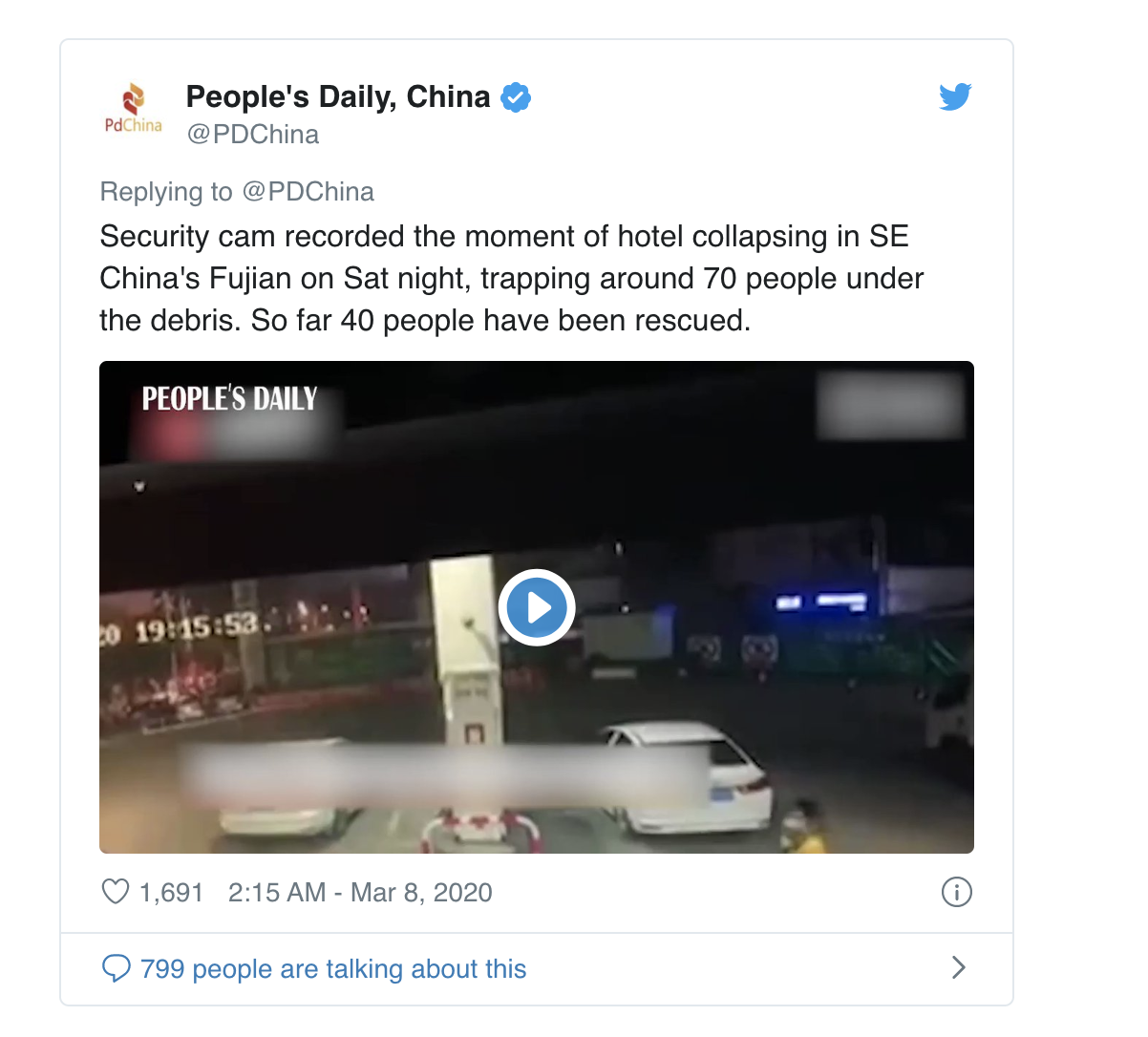 'The moment of hotel collapsing' should be added under this video. Thus, readers can clearly and easily know what this video is about.