Review of DailyMail story article on Woolworths' new opening hour for the elderly and disabled and how it could be improved.
Headline
The headline is the first thing a reader sees when opening an article. The headline in this article has 19 words, which is the first apparent issue. I would have shortened the title to not give everything away and to save the reader from reading repetitive information.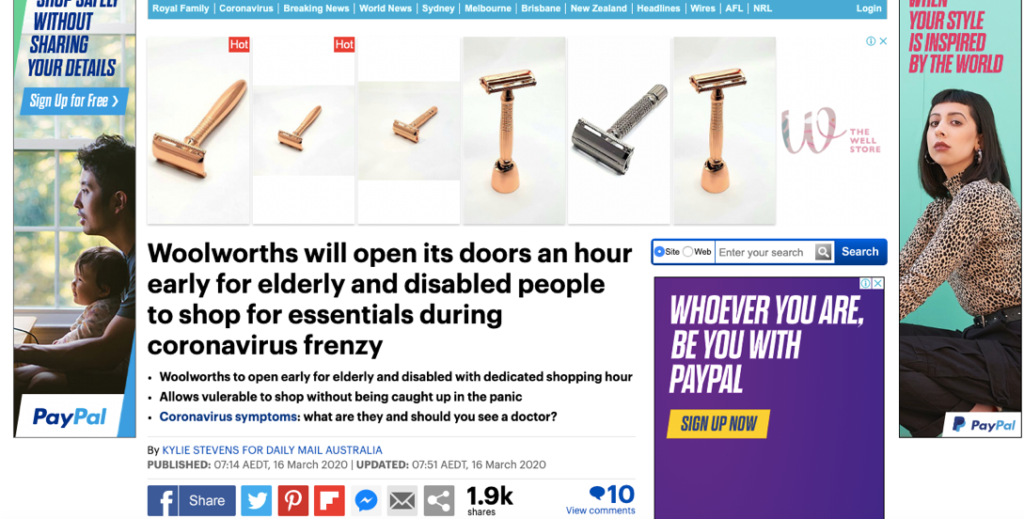 Advertisements
The advertisements that litter the whole article are the main issue. The ads almost make some of the copy illegible as words are partially or completely covered up for a period of time before it gets removed, and makes the reader lose patience and interest very quickly. The ads change rapidly and they are intrusive.
Embedded Links
There are also not only advertisements for other companies, but many embedded links to other Dailymail stories. These embedded links come in the multimedia forms of video, stagnant links in a side bar which show the different featured images and many text links all listed below the article. These links distract from the story and many are unrelated.
SEO
For the most part, the use of keywords and SEO are fairly standard and cover the topic well, however there is an overuse of some words which are purely there for recognition and repetition.