China Daily http://www.chinadaily.com.cn/a/202003/24/WS5e794901a310128217281636.html
The article was written by Xinhua and published on China Daily.
Headline

The title is concise. The title is a guide to help the audience choose news information. The concise title can help the readers quickly grasp information. Every word is a keyword.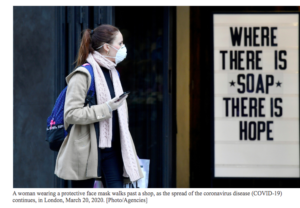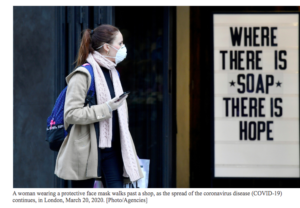 The first picture is about a woman wearing the mask is walking past a shop in London which is not very related to the text and heading.
The other two pictures are not very relevant to the text and this news. At least, the first picture is under the background of the COVID-2019, but these two pictures above were photographed in 2019, the president Xi were visiting French and Egypt, which didn't show how China help other countries.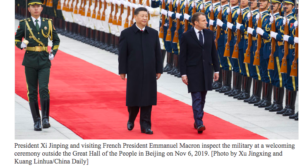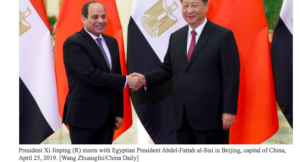 The content of the article is relevant. It mentions that China is willing to provide medical materials to other countries and emphasizes the concept of a community with a shared future for mankind.
Interactivity
The interaction of articles is very poor. This news does not provide a corresponding window for readers to ask questions and comment. If the reader has a question, the only way to contact the website is through the contact us, which cannot provide the targeted feedback about this article.