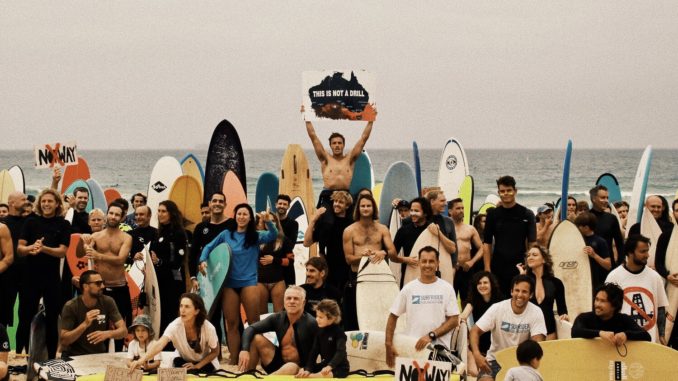 Images: Krystal de Plater (Supplied)
Environmental activists across Australia came together as part of a national day of action opposing the oil drilling plans by Norwegian company Equinor. The company planned to drill an exploration well in the marine reserve, The Great Australian Bight, 370 Kilometres off the South Australian coast.
In Sydney, hundreds of people gathered at South Bondi Beach showing solidarity and chanting #NOWAYEQUINOR and #FIGHTFORTHEBIGHT. After the demonstration, the activists took to the water creating a 'paddle out'.