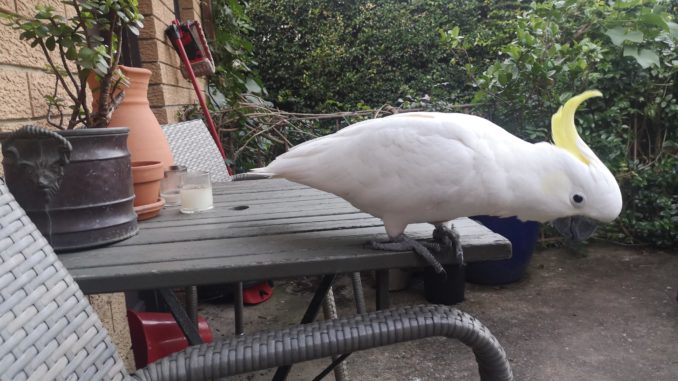 I am interested in writing a feature article about urban birdlife and habitat sharing in Sydney. My angle would be how our lifestyle choices affect the ecological success of the unique native bird species that make Sydney their home.
It is easy to think of bird habitat conservation as a concern far away from our daily lives' scopes. Who would think of the cities in which we live as important ecological niches for our native feathered fauna?
And yet, many bird species thrive in Australian cities. We share a habitat with them on a daily basis and our domestic decisions have a direct impact on their survival and welfare.
Target audience and interest
Australia's unique birdlife guarantees a level of interest in bird-related stories across a wide readership, including the general public and specialists. It is also timely to publish this now, as the COVID-19 lockdown provides a great opportunity for people to pay more attention to bird visitors. I plan to tap into this audience with my article.
Several media outlets regularly publish stories on birds:
The Guardian Australia is the perfect publication for this article
The Guardian regularly run stories on local fauna. They have a dedicated "Wildlife" sub-section under their "Environment" section. Many of these stories feature Australian birds.
The Guardian even runs the Australian Bird of the Year poll, in conjunction with BirdLife, showing a clear editorial interest in the subject.
Sources and data
I will gather the information for this article from three main types of sources.
BirdLife, Birdata and the Birds in Backyards program aggregate reliable research and sighting data for bird species in Australia. I will use their databases to determine which bird species would be more relevant for the article, and to access raw information about them.
I will utilise academic sources to develop the content of the article. Examples of useful books and articles are Your Backyard Bird (by Williams and Cleary), "Species interactions and habitat associations of birds inhabiting urban areas of Sydney, Australia" (by Parsons, Major and French), and "Social and environmental factors drive variation in plant and bird communities across urban greenspace in Sydney, Australia" (by Zivanovic and Luck).
I will request interviews with Manon Verchot (@manonverchot) and Sanshey Biswas (@sanshey), who have set up a Twitter-based birdwatching diary of urban birds in New Delhi. I intend to get a human-interest aspect from their experience in logging, publishing and enjoying birdlife in an urban environment.
A taste of Manon Verchot's bird posts:
Getting photos of birds in flight is super hard if you don't hang the right gear. 99% of my photos are a blur of green parakeet/green pigeons/barbet. Enjoy my "so close, but no cigar" compilation.#wildlife photography pic.twitter.com/YoWxCRDWSg

— Manon Verchot (@manonverchot) April 23, 2020
Multimedia
I have been collecting pictures and videos of urban birds to illustrate this article, of which you can see a sample here. I plan to use some as images in the article, others to create a short video and the rest to set up an interactive slider.
It could also be possible to embed maps and data from Birdata to enhance interactivity (depending on copyrights permissions).