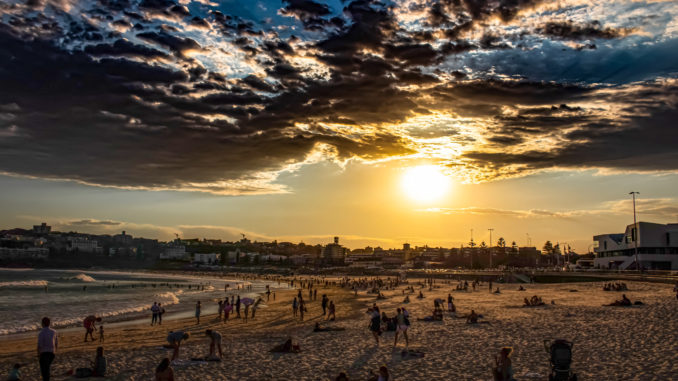 SID: 490318498   Word Count:503
Story topic and angle
The NSW government has imposed a ban on non-essential events of more than 500 people to prevent the coronavirus from spreading on a large scale. Despite this, a photo of a crowd on Bondi Beach exceeding the outdoor-gathering limit quickly went viral online shortly after the ban was imposed. The beautiful weather and comfortable temperature are the main reasons that attract people to go to the seaside to relax.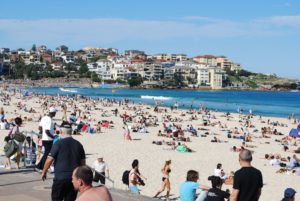 Under the circumstances, Australia had to tighten physical distance restrictions and take effective measures to slow the spread of the coronavirus, including closing several famous beaches such as Bondi, Bronte and Tamarama. As the government encourages social distance and mandatory quarantine, the service industry will face enormous challenges, particularly in restaurants, cafes and hotels near beaches. I propose to write a feature story about the impact of the beach closure on the surrounding services sector, using Bondi Beach as an example.
Narrative genre, publication and target user group
I would like to see this feature published on The Sydney Morning Herald and The Daily Telegraph. As part of the leading newspaper in Sydney, the well-structured layout and apparent classification increase the findability and readability of news. 
The target audience would be those young people(20-30) who enjoy sea sports and other beach-related activities, especially local residents. The exposure of this report will make the target user group realize that violating the ban on going to the beach will lead to an increase in infection rate and lead to the severe recession of the service industry.
This feature can be posted in the lifestyle and business section of the publication as the closure of beaches involves an economic recession. It is timely, controversial and related to daily life, which makes it newsworthy to the public.
Source of information
The service industry, also known as the service sector and tertiary sector, refers to the economic segment that gains revenue by providing intangible products and services to enterprises and final customers. Service industry companies are involved in retail, transport, distribution, food services, as well as other service-dominated businesses.
In order to give readers a more intuitive understanding of the impact of beach closures on the local economy, I will interview the owners of the coffee shop, clothing store and Airbnb near Bondi Beach via Whatsup, Zoom or email. It is important to ask for data on foot traffic in the early stages of the outbreak and the economic pressures such as rent and wages during this stage.
The ABC News(e.g.)
The Guardian
Multimedia, hypertext and interactivity
This article will use multimedia, hypertext and interactive materials to achieve visualization. These will include:
Images of the beach and nearby shops
Hyperlink to all available data and research
Take a screenshot, audio recording or video recording of the interview
Take a poll of 20-30 young people
Embedded the video below about closing the beach
Video: Coronavirus: Bondi Beach closed down for social distancing (YouTube: Nine News Australia)