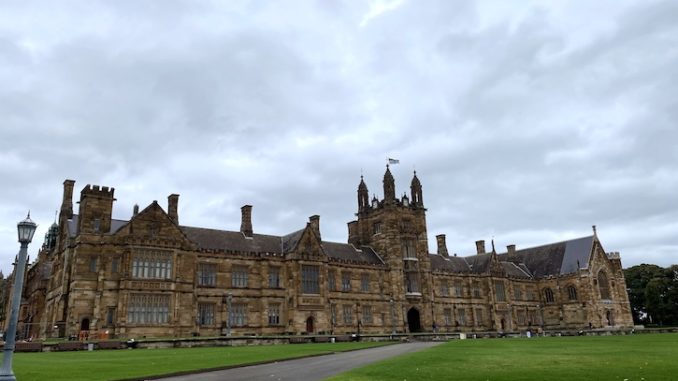 Kevin Wang, a postgraduate student at the University of Sydney, has paid more than $11,000 for his apartment in Central Park since he went back to his home country, China, for the summer break in January. What he had not expected is that he is not able to come back to Australia to continue his study because of the travel ban. With no choice, Kevin has to attend the online course in China while still paying $710 per week for his studio apartment.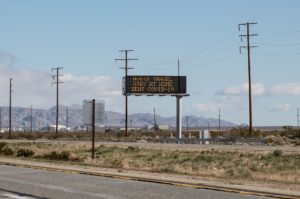 Australia has banned China from entering the country since 1st Feb because of the spread of the COVID-19, and at the same time, the whole international student community who were outside of Australia went into chaos. Many of them decided to enter Australia via staying in another country for more than 14 days, but the rest of them who were still waiting for a turning point had lost their last chance to enter Australia when the Australian government closed the border for all countries.
Now all universities have turned their courses online, which makes all students the same when attending classes. However, an issue was brought out of the water, that is who should be responsible for international students' rent when they are forced not to live in their apartments.
"This is not our fault, no matter the pandemic or the travel ban, but we are not allowed to use what we are paying for. At least someone should solve this issue," said Kevin Wang.
Is the problem being solved?
It has been more than four months since the emergence of the coronavirus and many countries including Australia have already introduced a series of responses and policies to fight the pandemic and to relieve the financial pressure of the citizens. The Australian government provides income support payments, household support payments, and free childcare for those who are affected by the coronavirus. The Victorian government also has provided a $500 million budget to help landlords and tenants to relieve their renting burden, but the difficulties of international students are not taken into account.
Scott Morrison: will not provide aids for international students.
Many international students have complained that they should not pay as much as they used to do because they are not allowed to use what they pay for, but the response from the government is not strong enough to solve the problem. NSW Fair Trading recommends international students to negotiate with their landlord if they have their belongings in the properties or if they want their rent to be reduced.
"Most of our clients are from China, and many of them cannot come back during this tough time," said Angela Lee, a leasing manager from Lux Property. "We have lots of discussions on how to find the best way to avoiding losing money, but it is very difficult not to be affected by the coronavirus.
"We are currently under a very difficult time now because we have much fewer new tenants than before, and a lot of tenants are delaying on paying their rent."
International students are trying everything to protect their rights
Given the fact that there is no explicit assistance for international students' rent issues, many of them have already started to act to reduce their loss. Luckily the international mail services are not suspended, so many students choose to mail their keys to friends who are in Australia and then move their furniture out. However, the fact is not many students are satisfied with this solution.
"Mail services are not as reliable as before because of the coronavirus. I have mailed my key to Australia for more than 2 weeks, but it still hasn't arrived yet," said Kevin Wang. "I am worried that the key might be lost, and I have to pay much more."
"We have very few tenants that just leave their furniture at the apartment and stop paying rent any more. We know they want to give up their belongings because it is a much cheaper way than paying rent for four months," Miss Lee said. "But we can't just throw their stuffs out before we have a discussion and agreement. Even we can do, the cost of moving their things out should be taken into account, especially at this moment when we are also struggling for profit."
How bad would things go?
International students are expecting the pandemic to be ended as soon as possible, but there is no sign to show that the dilemma can be solved shortly. Even though China and Australia have controlled the spread of the virus quite successfully, it is not likely that the travel restrictions among countries can be lifted since the United States is still under a very serious situation. If international students still cannot come back to Australia for their studies, then how will they deal with their rental apartments?
"The only thing that concerns me is the money that I have to pay," said Kevin Wang. "I have signed the contract for the place for a whole year, and I have many important belongings there so I cannot just discard them."
What can be worse in the long term is the lack of confidence in the Australian government by prospective international students. The response from the government and universities seems to fail people's expectations.
Many universities provide funds for those who travel through other countries to enter Australia and students who take online courses in their home countries. Nevertheless, many students are not satisfied.
"I have applied for the financial support for more than one month, but I have not received any email to ask me to upload any documents or let me know the process," said Alex Lee, a postgraduate student from UNSW who is currently taking online courses in China.
"The staffs from the student center are always busy when I was calling, and I have to wait several weeks for their email replies."
Education export is now the third-largest export industry in Australia, and if many prospective students choose other countries instead, there will be a huge impact on the Australian economy.