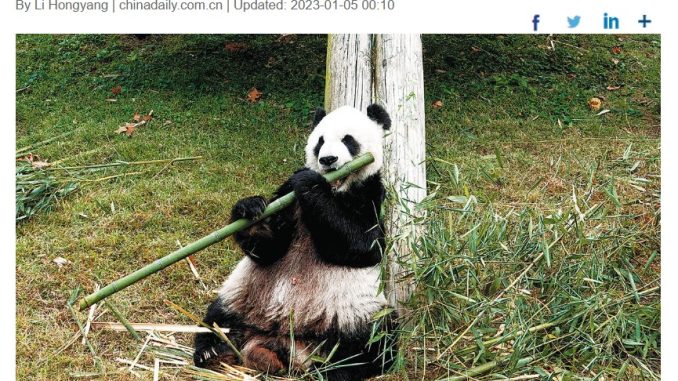 China Daily posted an online news article about the giant panda Yaya's current situation on January 5th, 2023. Yaya is the giant panda that is now living in the Memphis Zoo in the US since 2003, and many people are caring about its health condition because Yaya looks sick and has a skin disease.
Although tourists see Yaya looks unhealthy and skinny, this news aims to point out that Yaya has been well cared for by the zoo by using "expert says" in the heading. However, the heading image that this piece of news uses is Lele, which is another giant panda that lives in the Memphis Zoo. Readers may not trust the authenticity of this article, because they do not see the image of Yaya.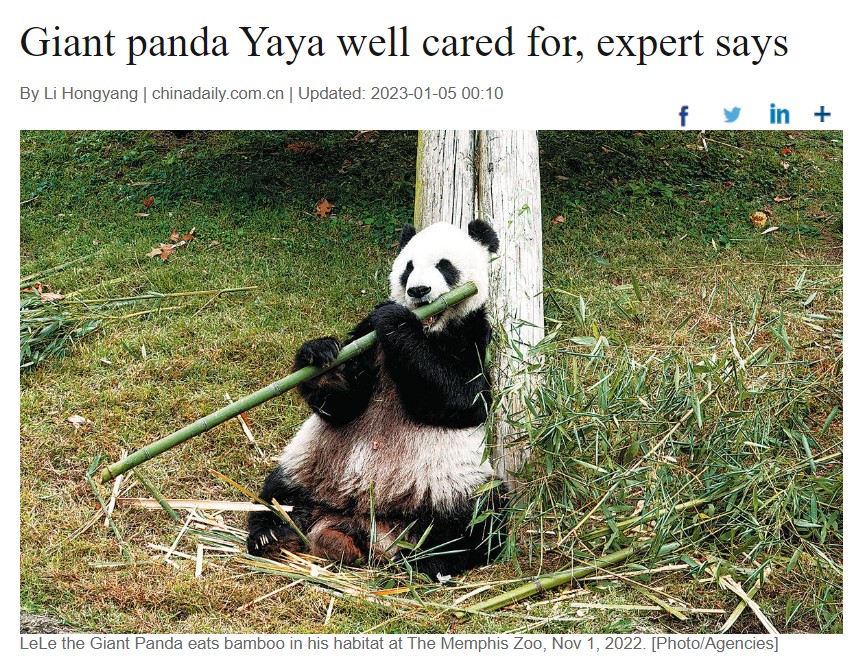 In fact, this article also lacks images to prove that Yaya has been well cared for. For example, as mentioned there are "monthly health reports and annual physical examinations" to prove that Yaya is in normal health, yet it does not give images of reports or images of Yaya.

In addition, there are no hyperlinks in this article. Links are added for readers to link the story to other information online. For instance, it can add a link to "Memphis zoo" for readers to better understand this story.