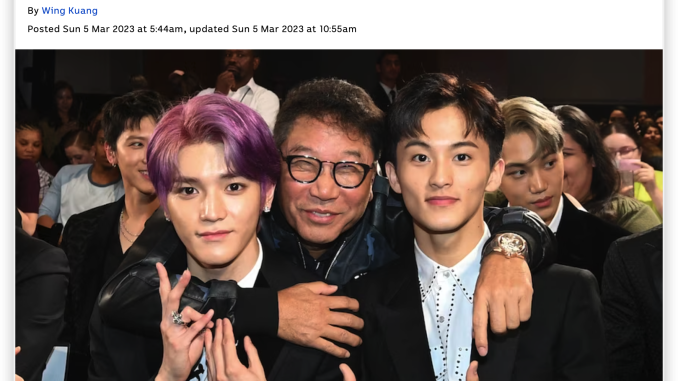 This ABC News is around a significant conflict between Lee Soo-man and Sung-soo managing their SM company happened from the end of 2022 to now.
Scannability
Although "SM" and "K-pop" in the headline show core organization and relevant subject, the key people using implicit appellations cannot increase its exposure or arcuate searching. Changing "uncle" and "nephew" to their exact names will be more effective. It is divided with several subheadings. However, almost half of contents introduce key people's background and without embedded links about relative organizations/data graphs, needing to simplify background information and add more description on central objects.
Interactivity
It is redundant to place sharing links and signs on both vertical sides of the news. Deleting the top sharing link will be better since no viewer will share until reading it. Facebook and Twitter are the only two direct sharing paths that increasing social media entries (like Instagram, Email) can improve interactivity.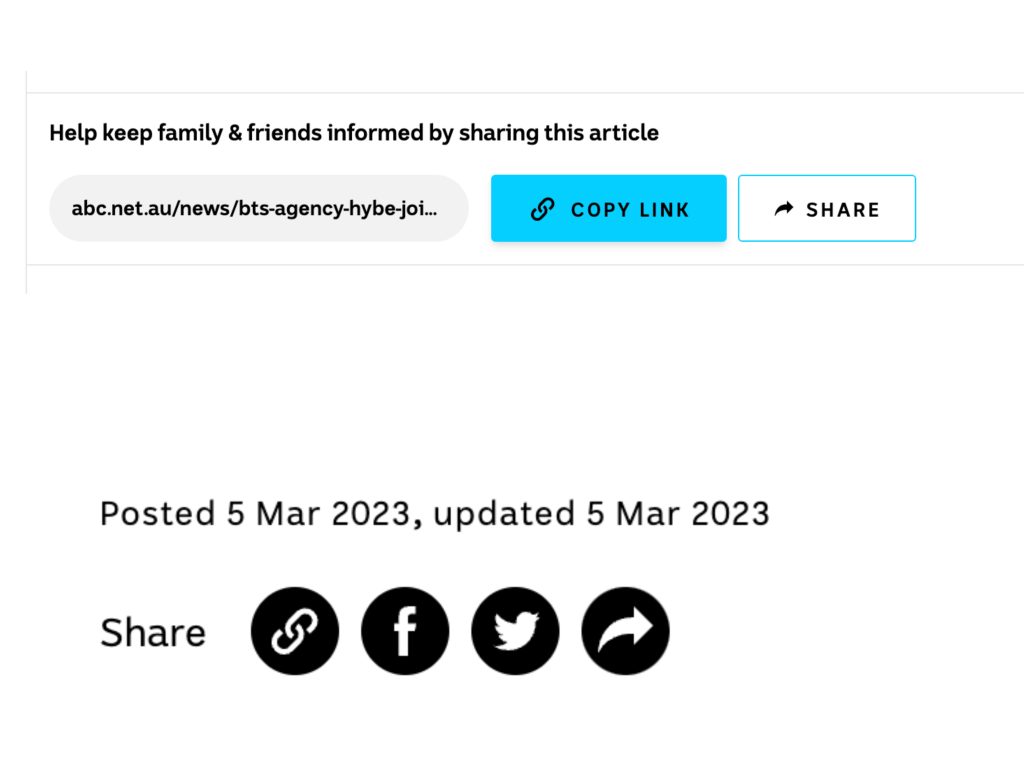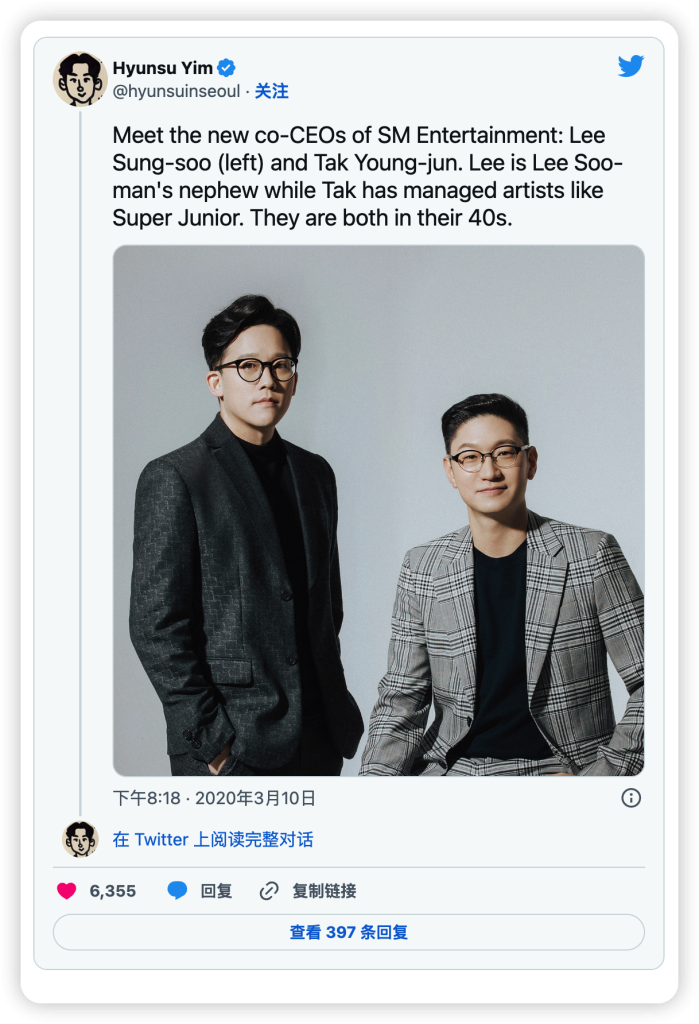 Multimedia
Lots of images about Lee Soo-man and Sung-soo with employees are provided. Sung-soo's Twitter post is also displayed with link for people to directly react to it which is convincing and convenient. But a idols' picture placed below government section could be deleted due to irrelevance.
(Words: 200)