This news story was published by Mothership (Singapore-based digital born news service) on March 08 2023 by Ruth Chai.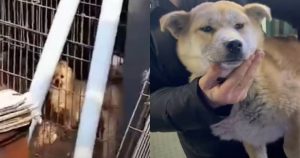 Heading
The heading, although worded simply, is a little misleading. Were 1,000 dogs found and then starved to death in the man's home in South Korea? Were 1,000 dogs found already starved to death in the man's home in South Korea? The latter is what it was but its definitely a doubtable fact due to the selection of words.
Subheading 
This news story has been sectioned quite simplistically. However, there are only two sections, one revolves around the description of the sight and the other summarises the future tightening of regulations for pet owners and shares the information about when that will take effect from. The second subheading can be worded more appropriately.
Hypertext 
There is a link that redirects to The Korea Herald official page from where this news story has been taken. However, there is no link that redirects to the Ministry of Agriculture, Food and Rural Affairs page (which is the official site where the information about the aforementioned law has been announced).
Multimedia 
There is a YouTube video that contains the images of the dogs' dead bodies which can be played without a warning about the distressing content. However, at the beginning of the article there is a viewer discretion advise.
Interactivity 
Since the YouTube video shared has the text in Korean language, it minimises the consumer base of this news story. In addition, there is no comments section that can allow the news story consumers to share their thoughts with respect to the matter.