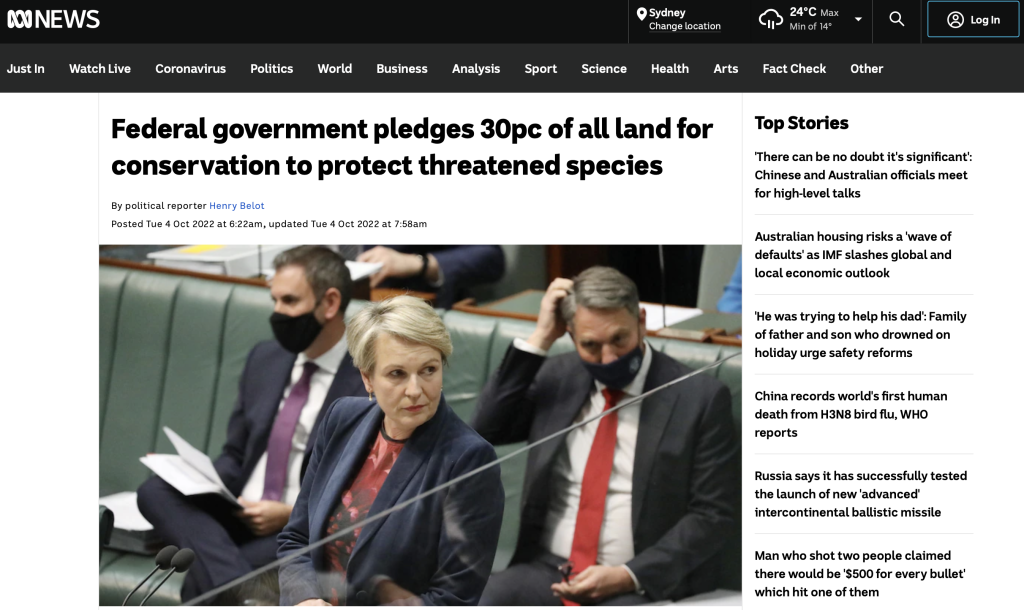 link: https://www.abc.net.au/news/2022-10-04/federal-government-pledges-30-percent-land-for-conservation/10149800
This story is about environmental policy. Australia's government aims to conserve 30% of its land over 10 years to protect natural resources. The plan includes collaboration with local governments, land managers, and indigenous communities. Supporters include scientists, conservationists, and land managers, who prioritize protecting wildlife, ecosystems, and land adaptability.
Hypertextuality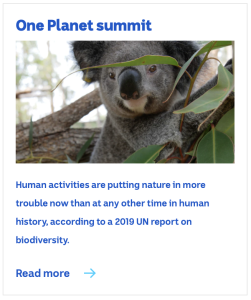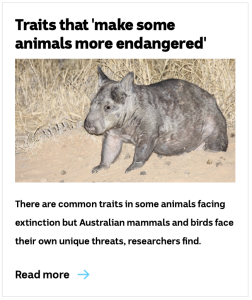 There are many hyperlinks used in this news story. To enhance the hypertextuality of the story, when a specific organization or institution is mentioned in the article, its name could be linked to its official website, so that readers can learn more about it. For key terms or policies mentioned, links to relevant definitions or policy documents could be used to help the reader better understand them. For detailed information on the program or policy document, links can also be provided for readers to gain more insight into the specific implementation details and objectives of the program.
Multimediality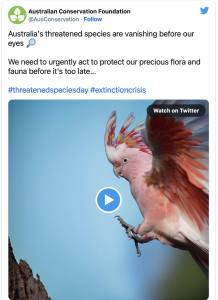 The news includes some images and a video, but there is still room for improvement in terms of multimedia to make this news piece livelier and more interesting. Although the story includes some images, I think more images could be added to visually convey the content of the story. For instance, some photos of natural landscapes could be included to help the audience better understand the significance and impact of this policy.
Interactivity
To make this news more interactive, a comment section could be added at the bottom of the news page, which would provide readers with more detailed information and explanations about the policy. Additionally, readers could also use this section to ask their own questions or provide their insights.
word count: 266 words