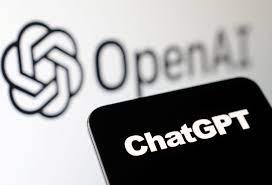 Background:
Since the beginning of this semester, an AI chatbot program has been widely mentioned in campus and daily life, which is ChatGPT released by OpenAI in late 2022. It was a big deal in the field of artificial intelligence, and it was described by Elon Musk, one of the founders of OpenAI, as "not far from dangerously strong AI."
ChatGPT also has a huge impact on students' academic life because it is such a powerful tool that can help students write essays, codes, summarize the content of essays, and so on. Because of these powerful features, the use of ChatGPT in academic writing has been considered academic dishonesty by some universities in Australia, these universities use detection tools called AICheatCheck to determine whether students are using AI in their assignments.
However, the use of AI in study is widespread and not limited to ChatGPT. On some social media platform, international students from several Australian universities shared that simply using translation software (such as DeepL) and grammar checking software (such as Grammarly) was also considered academic dishonesty. This has caused concern among many students, especially those who are not native English speakers.
News Angle:
The influence that this caused to the students who are not native English speaker.
The opinions of teachers on the using of AI in assignments.
Disadvantages (or advantages maybe) that using AI in academic writing?
Interviewees and interview plan:
Some international students that not native English speakers (no less than two)
Do they use AI when they complete their assignment? Their opinions on using translator apps also be considered as academic dishonesty and whether this will cause effect on their future study.
Professors or tutors
Dr. Ella Collins-White (tentative): One of assignments in her class asked to compare students' own work with AI-generated analysis.
The opinions of her on the use of AI in students' assignments, can AI replace the student work in academic writing? All kind of using of AI should be considered as academic dishonesty?
Target audience and target platform:
The target audience for this story will be Australian university students, especially those who not native English speakers. The issue has been widely concerned by students, especially international students, and has sparked heated discussions on some social media platforms. I believe that some opinions from other students on this matter will resonate with them. Meanwhile, the real opinions from university workers are also what students interested to know.
As for platforms, this feature story will aim at be published on ABC News, which is one of the most well-known news platforms in Australia.
Multimedia and Interactivity:
There will be pictures and screenshot of some social media posts interspersed with the feature story to make it more attractive.
Video or audio interview will be made.
Will use hyperlinks to lead to some relevant information sources.
Source of information:
(Word count: 519)