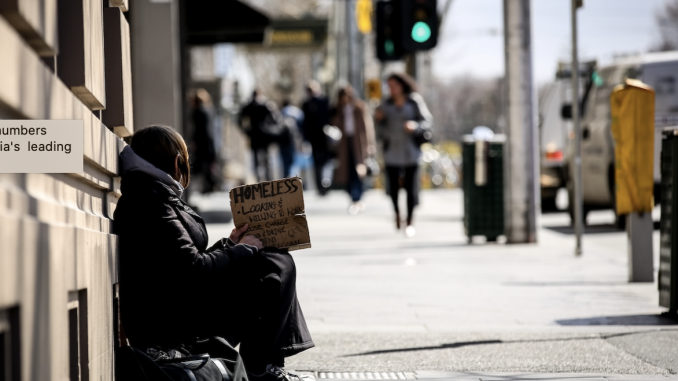 Introduction:
Australia is one of the top countries in the world with high social welfare and high happiness index. We can still see homeless people inthe central CBD of Sydney or Melbourne. Some of them are very poorly dressed and look mentally ill , There are also some people who dress neatly as if they have built "temporary shelters" for themselves on the streets of the city center. According to data from the Australian Bureau of Statistics in March 2023, 122,494 people are homeless, of which men account for 55.9% and women account for 44.1%. 23.0% of people have been homeless for 12 to 24 years.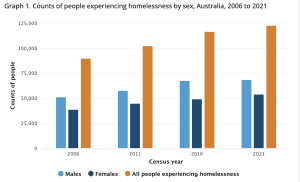 The appearance of homeless people will also cause a series of social problems. For example, homeless people will build their own beds in crowded places, and the unpleasant smell will affect nearby businesses; homeless people with bad spirits are likely to attack passers-by indiscriminately.
This news commentary will analyze the current situation of Australian society, analyze why these people are homeless, what social problems are reflected behind their homelessness, and explore how to solve these social problems. What can ordinary people do to help homeless people?
Publication and target user group:
This news commentary can be sent to Twitter, Facebook and other social media, and add hashtags such as "Australian social issues" and "homeless people". This news commentary can also be posted to Honi Soit, which is the University of Sydney's student newspaper. If it can be broadcast on international news channels such as SBS on demand and 7NEWs, then a wider range of people will pay attention to the problem of homeless people in Australia.
The target audience of this news commentary can include the following categories
1. Australian residents
2. Charities and volunteers
3. Overseas readers
They pay more attention to local social problems and phenomena in Australia, or have some knowledge of social welfare systems in other countries, so they are curious about why there are homeless people in Australia; volunteers want to know about homeless people in Australia Responses and solutions in the philanthropic and voluntary arena to learn more about how to guide their work and actions.
Sources of information
Australia government-Australia Institute of health and welfare: Official Australian Government data and policies
Homeless Australia: A website of a non-profit organization dedicated to addressing homelessness in Australia.
ABC News: ABC News has a dedicated page on the topic forces on homelessness
In order to increase the timeliness and authenticity of this news commentary, I will randomly interview homeless people in the center of Sydney to understand their experiences and current situation. I will also interview the police near the CBD and ask their views on homeless people. In addition to official data news, this news commentary will also use these interview videos to analyze the above issues.
Relevant ideas for multimedia, hypertext and interactivity
-Fragments of the above interviews may be used as supporting material
-Several real-time homeless photos snapped in central Sydney
-Citing the ABS News story on homeless people as an external guide