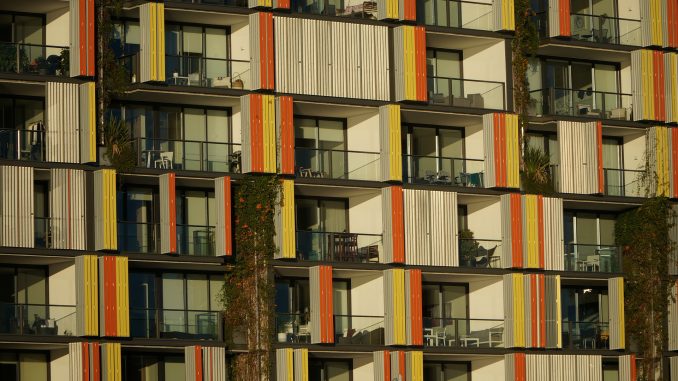 The ongoing rental crisis in Sydney has become a critical issue for international students' lives. According to the report in April from CoreLogic, the rent in Sydney has increased by 12.6% compared to last year, with an average rental price of $699. This surge is primarily driven by a low vacancy rate of 1.3% in the Sydney market and increasing demand.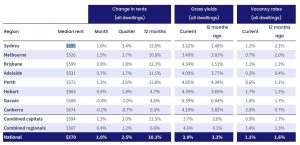 Live in a Distant Residence from University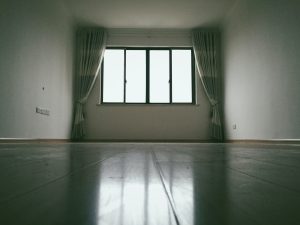 No furniture, no electricity or gas included, concrete floor, 45 minutes from school, cockroaches and bugs, pay 400 AUD per week and share a house with 2 roommates.
This was Lan Wang's first house in Sydney when she was far from home.
The cold concrete slab and the empty house made her feel lost and empty.
However, just ten days before arriving in Sydney, on the 28th of January, Lan was having dinner at home with her family.
"Continuing my online classes next semester was my initial plan." Lan, a Chinese student studying for her Master's degree in Media Practice at the University of Sydney, said.
But a notice from the Chinese Service Center for Scholarly Exchange on January 28th broke her plans and she had to return to Sydney.
However, according to the school calendar, welcome week for new students is on February 6th and classes officially start on February 20th.
This meant she needed to rent a suitable house, buy a flight, and adjust her course within 10 days.
But an agent told her that the earliest available date for student accommodation was March 27 and the price was $639 per week.
"A single room in a house close to my University may cost $600-700 per week, and even some houses in a good environment and location have gone up to over 1000pw. " Said Lan.
"It's too late and too expensive", said Lan, "I'm on a budget of $400- $500 per week."
Its insane what is happening, rent in Sydney is the second highest in the world

— Don "God Abeg" Billiono (@GodAbeg40x) May 15, 2023
@Twitter: Don"God Abeg" Billiono: Rent in Sydney is the second highest in the world.
She said the Hotel and Airbnb Prices are more expensive than one another
Finally, after 10 days of sifting through the listings, a posting on the social networking app Xiaohongshu looking for a rental partner saved her.
This is the house mentioned at the beginning of the story.
"If the rent rises up, I will move out." She added.
Opting for Hotel Stay Prior to Apartment Occupancy
"I woke up at 5 am and sat on the computer at 6 am to book student accommodation," Levi Lan said, frowning at the memory.
This was 24-year-old Levi's first time abroad and he wanted to live in a safe and convenient place near his university, and student accommodation was his first choice.
On the morning of January 30th at around 6 am, Levi, a phone phobic, phoned the Castle Student Accommodation landlord, Grace Healy.
The landlord said there was only a $ 750-per-week superior single studio available in Camperdown 1.
However, after only a few minutes of hesitation, when Levi contacted the landlord again, he was informed that the studio had already been booked.
"It's crazy," Levi said, "I don't know how many international students are competing with me for booking an apartment, even at such a high price."
Indeed, according to Transcontinental Times, around 40,000 Chinese students were along with him looking for a residence.
Messages of "already booked" flooded the Sydney rental WeChat group, triggering a sense of urgency and heightened anxiety for him.
So Levi decided to speed up the "payment" process when looking for other student apartments in order to block the place.
On January 31st, the day was still young.
Levi did not even turn on the lights and sat in front of his computer again in the darkness of the room.
The light from the computer screen shone on the dark circles under his eyes.
With trembling hands, he successfully booked the Single Studio for $549 per week, starting on 3 March, and applied for a six-month lease.
However, the next day, the apartment informed him that there were no six-month options, only one-year options when applying.
Anger and anxiety crept into Levi's mind.
"Why is it mandatory for one year? When I applied it clearly showed that I could choose six months, why am I being told that there is no six-month option ?"
"I suspected that the student accommodation was trying to make more money, but luckily I had screenshots to prove my application and get my offer," Levi said.
And also, Levi had another thing to prepare for.
In order to arrive in Sydney in time for his classes, he decided to stay in a hotel before moving to the student accommodation.
A hotel in George St became his backup option.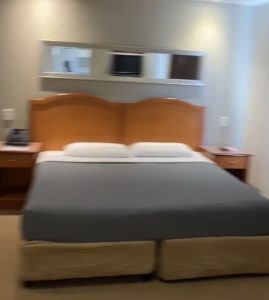 When he clicked on the option to rent a room for 10 nights from 22 February, he lost $2,760.
He laughed to himself, "10 nights equal a month in student accommodation, but I had to choose that because I wanted to stay somewhere safe."
During this 'month', Levi woke up every day in a hotel where hygiene was not included.
The brown carpet was so dusty and the slightest shake of the duvet raised dust that he was unable to breathe.
"The environment is not very bad," Levi said, " some people are even homeless, I hope the government can do something about this," Levi said.
Escalating Rent Prices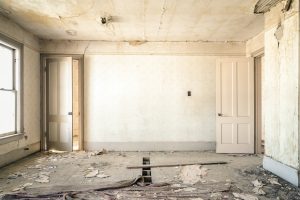 Luna Wang, an International student from UNSW University, had a part-time job at a dessert shop, earning $ 25 per hour but it was not enough for rent.
She was staying in a 6-BED Ensuite in an apartment. The price of this room was $ 519 per week at the beginning of this year, but it went up to $609 per week in February and then went up to $ 639  per week in April.
She is planning to move out now, however, she didn't find a preferred apartment yet and even consider to live in Library.
"The 2b2b room near my University is $800 per week," she said, "It's even still being decorated, it's all dusty and there's a lot of formaldehyde."
Related Stories