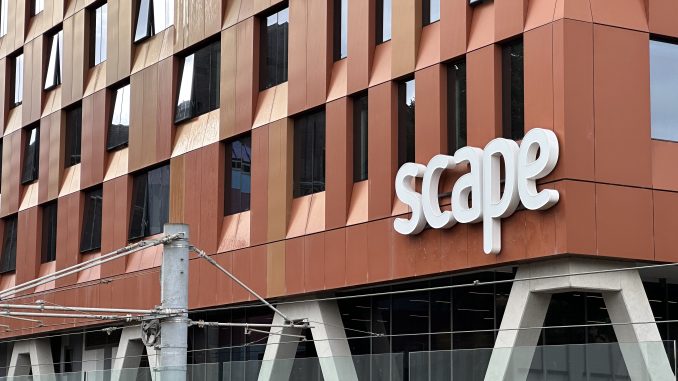 In November 2022, the Tertiary Education Quality and Standards Agency (TEQSA), responsible for the supervision and quality assurance of national higher education, suggested that Australian universities should transition from remote courses to normal offline courses before June 30, 2023. The Universities then issued a statement saying that the remote mode, which was delayed due to the epidemic, will be cancelled in 2023.
The latest figures show that a large number of international students who were stranded overseas have returned to Australia, totalling more than 520,000. It also means more competitive pressure on the already stressed rental market.
Rising rents and declining houses.
Since the government's announcement of the cancellation of entry restrictions in February 2022, rent has continued to increase, particularly in the "school zone" (usually referring to the area surrounding schools, with high commute convenience), which put a heavy burden on students without a stable income.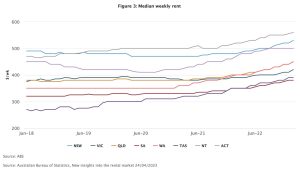 Amy Huang, a postgraduate student at the University of Sydney, said: "I had budgeted for 750pw for a two-bedroom apartment, but it is almost impossible when I began applying." In the end, Amy rented her current residence for AUD$150 over budget.
However, while students have raised the cost of living, that doesn't mean the way is smoother.
Ian is a Chinese real estate agent who is in charge of Amy. He noted that the rental crisis was not only the rental price: "Many Chinese students consulted in January, but a shortage is the bigger challenge."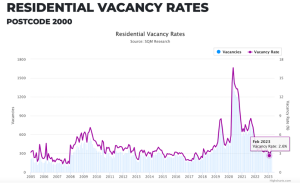 Data released that the vacancy rate continued to decline. In February, which is the back-to-school season, it reached the lowest rate.
Lexi Guo, an international student who returned in February, began to make her rental plan more than four months before her departure. Still, she has not been successful: "I haven't lived in Australia before, so I don't have any rental records, which made it more difficult." Her application was rejected many times, and even no response.
Source: provided by Lexi Guo
Ian explained: "The Australian rental market is already highly competitive. Coupled with the epidemic and economic fluctuations, local landlords are more inclined to long-term tenants with stable income and high reputation." The instability of students is much higher than that of the locals, so they are often rejected.
Thus, Lexi offered to raise the price and signed up the contract one month before she arrived.
Ian mainly serves Chinese overseas students and said that such cases are very common for international students.
"Because the landlord will not be willing to wait for a long vacancy period, the earlier the tenant signs the contract, the easier the transaction will be," he added.
In the case served by Ian, except for those who are in Australia, most are willing to sign the contract earlier. It not only improves its own competitiveness but also is evidence of credit value for landlords.
Caught off guard policy.
In January 2023, the Chinese government suddenly announced that it would no longer accept academic certification for remote learning from January 8. As soon as the news came out, it shocked many Chinese overseas students, and most changed their study plans immediately.
Jacky Li, a student at the University of Melbourne, said he was very anxious: "I did not plan to return to school, but the policy change was too sudden, and everything was not ready."
He said that he will complete all the courses in semester 1 this year: "I want to stay in China later. More importantly, I only have a half-year lease period, which is a great obstacle to rent. I cannot challenge students with long-term leases (more than one year)."
Ian said that under normal circumstances, landlords prefer stable long-term tenants. Indeed, there are already many variables for international students. Coupled with the short-term rental period, sometimes it is difficult to impress the determination of the landlord even if the price is raised.
It never rains but it pours.
Due to poor information, the urgent need for international students to rent houses has led to numerous scams. The long-distance mode is popular among Chinese overseas students who have not yet arrived in Australia. With the pressure of housing shortages, many students have fallen into online scams.
Tina, a freshman at the University of Technology Sydney, had almost fallen for a trap: "I almost fell victim to it. But I feel suspicious, so I didn't sign up."
Tina first met a real estate agent named Candy through social media platforms. But when signing the contract, Candy asked for one and a half months' rent as a deposit and transferred to her in private and needed to pay two months' rent in advance as a so-called "rental guarantee". Tina was verbally abused after refusing it.
Accordingly, the Consulate-General of China in Sydney issued a warning to remind international students going to Australia to ensure their property security and be careful about rental fraud.
Although the government and universities have provided channels to assist international students, the imbalance in the rental market still exists.
Under numerous obstacles, the problem of renting houses for international students is often misunderstood. Under the pressure of academic studies, international students are also threatened while facing the rental crisis. A human rights report from UNSW shows that international students often face exploitation when renting a house.
Therefore, to alleviate the shortage pressure, the government and universities should discuss providing more student apartment places to ensure the property safety of international students more effectively. In addition, it is also necessary to pay attention to the personal safety and rights protection of international students.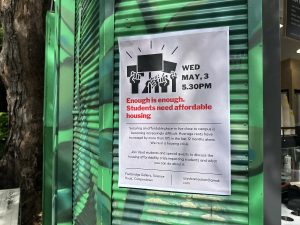 "Who can help me?"
In this crisis, international students just need a short-term place to stay. They came to Australia across the hemisphere, hoping to have a wonderful foreign experience.
Catriona Jackson, Universities Australia Chief Executive, mentioned that supporting international students to stay in Australia can effectively stimulate economic recovery after the epidemic. So, who can support overseas students staying behind?
Here are some tips for international students:
Find formal and secure rental platforms, e.g., realestate, domain.
The deposit is managed by the designated agency (NSW as an example). Do not privately involve money transactions on third-party platforms.
If you have any questions, you can find out the government platform for consultation, or on your school website. (e.g., USYD, UNSW, Unimelb)