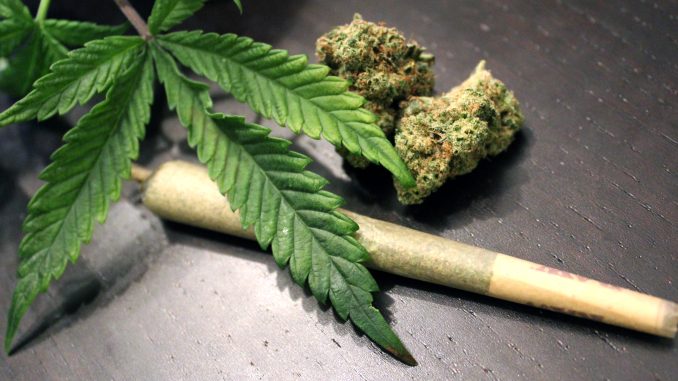 ⬆️ Luke's personal thoughts on the attitudes of three categories of Aussie towards cannabis
That's Luke, a young Sydneysider who sees three general attitudes among Aussies about the recreational use of cannabis. However, except for medicinal purposes, the use, possession and supply of cannabis is currently illegal in all states and territories in Australia.
It has been a long history of study on cannabis use, and it primarily contains the psychoactive cannabinoid THC and the non-psychoactive cannabidiol CBD, which is really helpful in relieving the symptoms of chronic pain, anxiety, insomnia, etc.
Therefore, the Australian Federal Government legalised access to medicinal cannabis in 2016. But an online medical cannabis use survey in 2020 shows that only 2.4% of respondents indicated they had accessed licit medical cannabis prescribed by a doctor.
And, as most people know, THC produces some intoxicating effects. Therefore, many Aussies also sneakily use cannabis for recreations. It's not a very strange thing for many people to walk down the city streets at night and suddenly sniff out the smell of burning marijuana leaves as you pass some bars or clubs. Apparently, these 'underground users' can only get cannabis through illicit channels as well.
Therefore, it can be imagined that the black market scale for cannabis in Australia is huge. And there are variety of ways for people to get illegal marijuana.
A very small group of people choose to grow cannabis plants in their own backyards. However, these people could face the risk of jail. ABC once covered a story of a father who faced charges for cultivating marijuana for his daughters who had Crohn's disease. Aside from the legal issues, cultivation is not an easy task. People need to ensure specific light and temperature during plant growth, which means they have to get equipment such as greenhouse and LED grow light. And for people with medication demands, they also need to get the right strains. There are three types of strains including Indica, Sativa, and hybrids, each of which is better for treating different illnesses due to varying amounts of the active ingredients THC, Cannabinol, and Cannabidiol. Obviously, without the guidance of professionals, it is difficult for common people to distinguish these strains and solve all the problems during cultivation.
For those who don't have the conditions for planting or need instant fun, they naturally discard this option in favor of another more direct and most common method – online or offline transaction.
Chenis is an international student currently lived in Sydney. He has four years' life experience in the US state of Oregon, which is the first state to decriminalize marijuana possession, and has allowed the recreational use of marijuana since 2014. It could be said, the cannabis trade is already a very mature industry in Oregon.
Comparing a US state where marijuana was first legalized to Australia, Chenis said, "You can easily buy candies containing THC right in a 7-11 convenience store in Oregon. But this is totally illegal in Australia."
However, the tobacco store everywhere can be a gray area. "You just walk in a store and ask the clerk, 'Do you sell weed here,'" said Chenis, "and some clerks may give you a weird look. But just walk into a few more stores, and you'll get something out."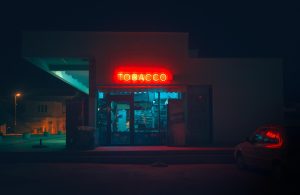 Still, for many people, the most common option would be to get 'referral through a friend'. " I think for a lot of young people, the way that it perhaps occurs, start trying drugs in the first place is probably the people that you are surrounded by," said Luke, "so there's an element of networking and it's like 'how do you have access to it' or 'who you know'. This type of situation I think is probably most frequent amongst young people in Australia."
And these transactions will eventually be completed on the chatting APP. "You know the people sell smuggled cigarettes and e-liquids, you can ask them on the APP if they have marijuana leaves, and they usually have it in stock." Chenis added.
While all the above methods are illegal and need to be carried out in a 'safe environment', the occurrence of Covid-19 prompted the emergence of another, more tricky way.
During the pandemic, many people were quarantined at home, and medical consultations changed to online. And precisely in the period from 2020 to 2022, there is a spike in applications for medicinal cannabis, but the number fell back sharply just after the end of the epidemic in 2023.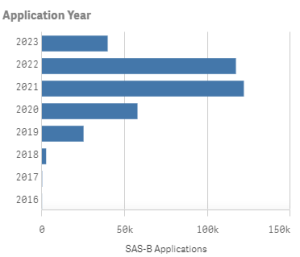 Therefore, many people like Lucy Haslam, the Australian Medicinal Cannabis Association (AMCA) chair and co-founder, are worried about inappropriate or unethical prescribing. The high price of medicinal cannabis and the fact that it is not subsidized by the Commonwealth Government may cause some medical professionals to put financial benefits ahead of the health of their patients. Some patients may still be recommended cannabis products even though there are alternative medicines available.
And it's not just a single-sided problem from clinics or medicinal cannabis companies. Many patients may have a substance abuse or addiction disorder, but conceal it to their doctors. Even worse, some people would fake illness to get the cannabis prescription.
"This is probably the safest option in terms of if you're particularly risk adverse. Technically, if you were called or something, then you have a reason as to why you have that particular drug. You could say, well no, it's a prescription. You know, faking an illness is obviously a pretty stupid thing to do. But ultimately, you exactly have that safety barrier," Luke said.
It can be said that there are still many imperfections in the access and use of cannabis in Australia. However, the Australian Greens recently introduced a bill that may revolutionize the whole nation. They want to legalize cannabis, which means sales or recreational use of cannabis won't be illicit in Australia anymore.
Up to now, the bill is open for public consultations and has received a lively public discussion.
Watch: Could cannabis be legalised in Australia? @9NewsAUS
So, what exactly is the future of cannabis in Australia? It is still waiting to be determined.