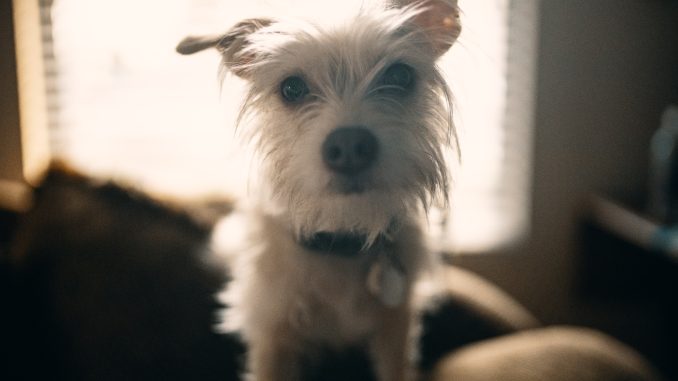 Australia is known for its unique flora and fauna and pristine natural environment. To safeguard this ecosystem, the country has enforced stringent regulations on the importation of animals for a long time. From 1 March 2023, there have been additional measures put in place that demand pet owners who wish to bring their cats and dogs into the country to undergo a more rigorous process, which involves obtaining a rabies titre test for their pets. This test assesses the level of antibodies in an animal's bloodstream to establish whether it has been inoculated against the lethal virus. Many pet owners are experiencing high levels of anxiety, bewilderment, and despair due to the Australian government's new regulations that are effectively prohibiting a large number of people from relocating with their pets to Australia.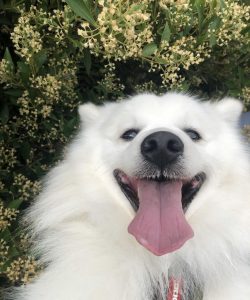 (Yunxi's dog)
Owner's choices
Yunxi Zheng, a passionate animal lover, moved to Australia from Singapore to finish her master's degree six months ago. However, her dreams were quickly shattered when she learned about the stringent pet importation law.
"It's been a rollercoaster of emotions," Yunxi expressed with a heavy sigh. "Loki has been my rock, my source of joy and comfort. Being separated from him is devastating. I can't help but feel like he's being punished for something that's not his fault."
The process of bringing a pet to Australia now involves a series of meticulous checks, including rabies vaccinations, microchipping, blood tests, and a 10-day quarantine period. However, despite adhering to all the necessary protocols, Yunxi was informed that Loki had to remain in quarantine for an additional two weeks due to a minor irregularity in his documentation.
"I followed every rule, every instruction," Yunxi tearfully recounted.
"I thought I had done everything correctly, but apparently, there was a discrepancy in one of the forms. It was an honest mistake, but the consequences have been devastating."
Yunxi further reveals that she had written an email to Agriculture Minister Murray Watt two months prior upon learning about the new regulation. Unfortunately, the response she received was unreasonable, leaving her disappointed.
Today, she received distressing news from her pet relocation agency that they are not considering the month-long quarantine period her dog Loki has already endured in Singapore. Consequently, they are demanding that Loki spend a total of 210 days in Singapore before being allowed into Australia.
This nightmare scenario has left Yunxi feeling helpless, as there appears to be no one capable of restraining those responsible for enacting such arbitrary laws.
Under the new rules, after testing negative for rabies and ALL the other diseases Australia doesn't want, my animal now has to spend a whole month in a govt facility in isolation in order for him to travel into Australia. That's more than twice the time humans did during Covid. pic.twitter.com/1Dcder2s0m

— LeaSays????️‍????ImAButterfly (@LeaLeaIsUntamed) February 18, 2023
Call for more ethical rules
Hailing from China, David Lee planned to relocate to Australia for work, accompanied by his cat Sesame. However, the introduction of the new importation policy shattered his dreams of a seamless transition. Under the revised regulations, pets must complete a 180-day quarantine period in a designated third country before entering Australia, effectively separating them from their owners.
"I never anticipated the emotional toll this would take on both Sesame and me," David revealed with a heavy heart. "She's been my faithful companion for years, and I can't bear the thought of being separated for such a long time."
In order to comply with the new policy, David made the difficult decision to send Sesame to South Korea while he settled in Australia. However, the unexpected expenses associated with her stay quickly accumulated, adding to David's financial burden.
"I had to pay additional charges just to pick up Sesame at the designated airport location, "David explained, frustration evident in his voice. "On top of that, there's a daily fee of AU$20 for her accommodation, not to mention the costs of cat litter, food, shopping, and even veterinary care. It's been a significant strain on my resources."
After months of tireless efforts, David's perseverance has paid off as he is finally reunited with his cat, Sesame.
"I'm the lucky one, but there are many others who are still suffering under these rules", David said.
Additionally, He recommends legal advice, joining an online petition, and engaging in collective advocacy efforts to raise awareness and push for policy reforms.
As the spokesperson for the Pets Moving to Australia Concern Group, Emily Chan passionately advocates for improved regulations that recognize the profound emotional bond between pets and their owners. She highlights that the existing system is not only burdensome but also needlessly cruel, subjecting pet owners to a time-consuming and complex process.
"It is essential that we consider the well-being of both pets and their human companions," states Emily, underscoring the urgent need for more compassionate regulations that alleviate the unnecessary hardships faced by responsible pet owners.