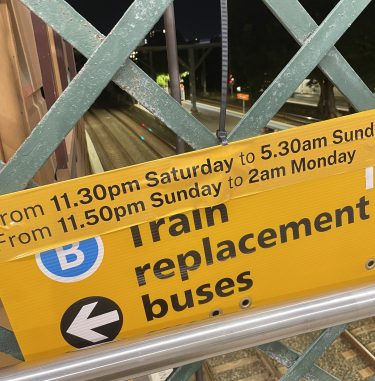 "For the people of Sydney, train delays and cancellations have become nothing new. It's always happening."
Following the industrial action in the transportation sector in November and December of last year, commuters in Sydney have suffered multiple significant impacts due to major train cancellations or delays up to the end of May this year. The catalyst for this strike plan stems from the new Intercity Fleet's non-compliance with safety regulations and the workers' demands for pay raises, resulting in several months of ongoing disputes between the union and the government.
"The strike might be over, but the trains in Sydney are still a complete mess." Commuters complained.
At approximately 2.45 pm on Wednesday, March 8, the Sydney rail network came to a standstill following a communications fault. A malfunction in the Digital Train Radio System (DTRS) caused a complete shutdown of the entire network, leaving at least 250,000 commuters stranded at various stations across Sydney, with their forced waiting times exceeding 90 minutes. Even after 4 pm, many stations had yet to resume normal operations.
On Saturday, March 25, "emergency signal repairs" at Homebush led to numerous train cancellations or delays, plunging commuters into chaos. Granville resident Zar Manalo, along with his pregnant wife and son, endured a wait of over an hour and a half at Central Station.
"We weren't informed of any alternative services, and the prices for Uber had skyrocketed," he said.
"We tried to ask a train driver what happened, or what had caused the system breakdown. We wanted to know how much longer we would have to wait. Neither the train drivers nor the platform staff were able to provide specific details," he added.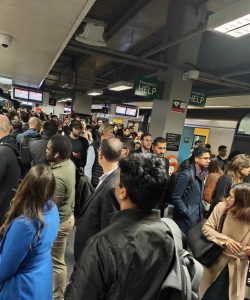 Frequent Train Delays are not Normal: Our Railway System Demands an Upgrade
Han-keul Page, a resident of Canberra until the age of 20, moved to Sydney in early January 2023. Her daily life, including commutes to university and work, relies entirely on Sydney's train and bus transportation system. She has been a firsthand witness to numerous severe train cancellations and delays in Sydney, excessive overcrowding on buses, and chaotic incidents within the transportation system.
Page laments, "Train delays have not only disrupted my daily schedule, but they've also wreaked havoc on my life."
"The announcements on the platform usually only inform us that the train will be delayed, without explaining the specific reason or providing an estimated additional wait time. Sometimes my train is delayed only for about ten minutes, but that's purely down to luck. I've seen a few times on the news about commuters being stranded on platforms for a long time, exceeding an hour."
She adds, "I lived in Seoul, South Korea, for a year, and the train arrival times usually matched what was displayed on the screens. Therefore, Sydney's frequent train delays should be considered abnormal and should be changed. An overall upgrade to Sydney's transport system is necessary."
Not only has Page, as a regular commuter, raised questions about Sydney's transport network, but Jo Haylen, the incoming Transport Minister for New South Wales, also called for an independent inquiry into the faults in Sydney's train network in a statement made on March 31.
"The emergency briefings on the heavy rail system in New South Wales, which I received after swearing into office, exposed serious issues with the current train network. Sydney's rail commuters have experienced delays, disruptions, and widespread blackouts in the first half of 2023, with three instances in March alone. The on-time performance of trains was 78.3%, which is 14% lower than the target," she said.
Ms Haylen believes it's time to identify the root cause of the problems in Sydney's heavy rail in order to develop targeted, swift, and enduring solutions, and to efficiently upgrade railway infrastructure and systems, providing safer and more reliable services for passengers.
Carolyn Walsh, the current Chair of the National Transport Commission, was invited by Jo Haylen to participate in this review and take on the external auditing work.
One City, Three Incompatible Train Lines
For a long time, Sydney's rail network has been comprised of lines built and operated by three separate private operators. The Metro Northwest line is run by a private consortium headed by Hong Kong's MTR Corporation. The line to Western Sydney Airport is built and operated by an independent consortium consisting of German company Siemens, Australian infrastructure investor Plenary, and Italian company Webuild.
The new airport line is designed to use 25 kilovolts of alternating current (AC) to power the trains, whereas the currently operating Metro Northwest line, the Southwest line and the City line use 1500 volts of direct current (DC). This implies that the 45 driverless trains built by French company Alstom for Sydney's previous rail lines will not be able to operate on the airport line. Similarly, the 12 driverless trains built by Siemens will not be able to operate on the existing rail lines.
Transport and planning consultant, Alex Gooding, questions the intentions of the previous New South Wales government in deliberately designing a series of incompatible lines.
"I suspect this is due to the government's inability to solve technical standardization, or for some political convenience," he says.
Gooding states that it is highly unusual for a city's metro lines to be deliberately planned as technically inconsistent, like the Northwest, City, Southwest, and Airport lines. While this may prevent a single-operator monopoly and breaches of The Competition and Consumer Act 2010, three distinctly different and varying degrees of incompatible systems only inconvenience and distress Sydney's commuters, affecting the image of this international metropolis.
Jo Haylen indicates that the future will involve promoting the integration of these metro lines, thereby creating a well-coordinated, extensive transport network. Hence, the state government has established an independent review specifically for these rail construction projects.
At least for now, commuters are powerless in the face of frequent train delays, cancellations, and system failures.
Yiheng Li | 520194571 | Word Count: 1001