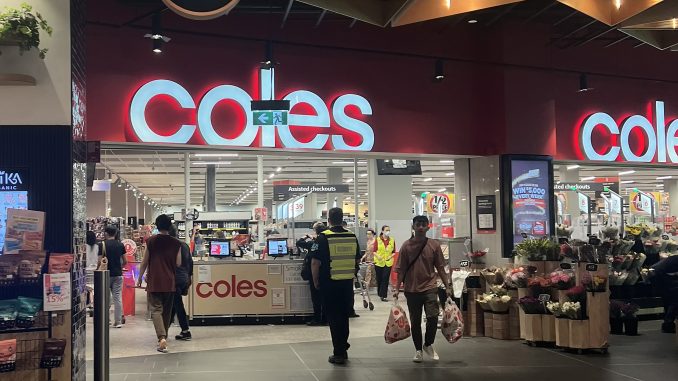 Last month, Australian supermarket Woolworths announced it was removing 15cent of its reusable plastic bags from stores in Victoria, NSW and Tasmania from June and reducing the stock of 15cent reusable bags in its Woolworths and Metro stores in Australia and expected to phase them out by the end of 2023.
Woolworths claims to have notified customers ahead of time through email and in-store signs to prepare for the coming plastic bag phase-out.
But Metro employee Joseph Liu said there are no visible signs in the store as part of Woolworths's ongoing effort to eliminate plastic bags, and he still gets requests from customers.
Internal Recycling at Woolworths
Joseph has been working in a Woolworths Metro in Rosebery, Sydney for more than half a year.
As a grocery member, his usual job is to check the resources regularly, load and replenish the goods in shortage. The daily rotation means that the products with the old date should be put in front and the new date in back, especially for the foods with short shelf life such as milk or meat.
The last one is to help customers find what they want.
Joseph explained how he usually gets rid of the cardboard boxes and plastic for recycling inside the grocery,
The recycling of cardboards is to press all cardboards into cubes with a cardboard compressor inside the store, then pack them up with ropes, and finally put them all together in the garbage station.
Joseph said the recycler will pick up the boxes regularly each week, but there is no fixed time for the store staff to take the packed boxes to the recycle bin.
Plastic recycling is basically divided into hard plastics and soft plastics.
At the grocery where Joseph works, hard plastic, like egg boxes, are not packaged separately, but are usually placed with cardboard boxes and pressed flat by a cardboard compressor.
Soft plastics, like the plastic sheeting outside tea packaging, have special large garbage bags to pack them in. But the soft plastic is not picked up by dedicated recyclers, instead it is dumped like landfills in roadside bins with red lids.
City of Sydney residents may experience delays in the collection of red, yellow and green lid bins, plus bulky waste, from Wednesday 17 May.

This is due to 48-hour stop-work industrial action by some employees of our waste collection contractor Cleanaway. (cont) 1/2 pic.twitter.com/YDJQu44sss

— City of Sydney (@cityofsydney) May 17, 2023
Soft plastics include food packaging, plastic bags, plastic wrap and bubble wrap. Soft plastics can't go in the recycling bin.
A quick way to tell soft plastics apart is the "squeeze test". If you can roll this thing into a ball, it's a soft plastic. If you can't , it's hard plastic.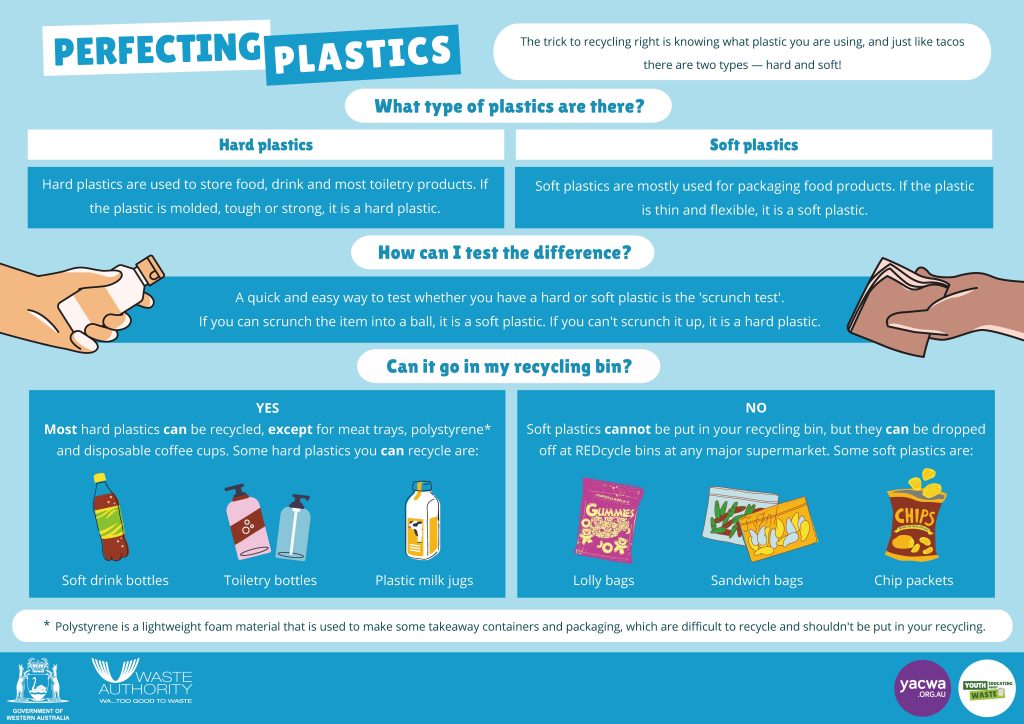 What happened after the change?
Joseph said the 15 cent shopping bags disappeared from the store where he works two weeks ago. At present, paper bags have replaced them, each worth 25cents.
Woolworths said the paper bags are made from at least 70% recycled paper and have been certified by FSC (Forest Stewardship Council) or PEFC (Programme for the Endorsement of Forest Certification).
Sherlyn said she was not optimistic about the paper bag, although the paper bag has been tested for strength and durability. Because paper bag would not work well for milk and drinks, and it would be even worse if it got wet on rainy days.
Sherlyn is a university student now staying with her friend at Zetland in Sydney.
Sherlyn said that there will be a charge of $2 for paper bags per order when she shopped online at Woolworths, no matter how many bags were used.
Online orders for paper bags have gone crazy. Basically, a product uses a paper bag, which is obviously a waste of paper bag behaviour, Sherlyn added.
Most people's shopping habits
When Sherlyn recalls her shopping experience, she said,
"I live just around the corner from Coles, about a five-minute walk, and whenever I go shopping at Coles, I usually bring my little shopping trolley or my own reusable nylon shopping bags, which avoids the need to buy bags in the store."
She said she likes to use a trolley because it has a lot of space and can hold one to two weeks of necessities, and it is convenient and saves energy pushing it than carrying shopping bags.
Sherin said there were times when she forgot her shopping bag and had to buy plastic shopping bags from the store.
However, she usually does not use a shopping bag a second time for shopping. Instead, she uses them as plastic household garbage bags and throws them away with the trash.
Coles with its Together To Zero
Coles also announced it would phase out soft plastic shopping bags in its stores from June. And this plan would reduce the number of plastic bags in circulation by 230 million within a year.
From July 1, 2023, Coles will no longer offer the sale of Coles Better Bags or Marine Waste Bags. However, if customers forget to bring their bags, the store offers 100% recycled paper bags to purchase in-store for 25 cents and customers can also purchase reusable tote bags for$1.00 and $2.50 or a chiller bag for $2.50.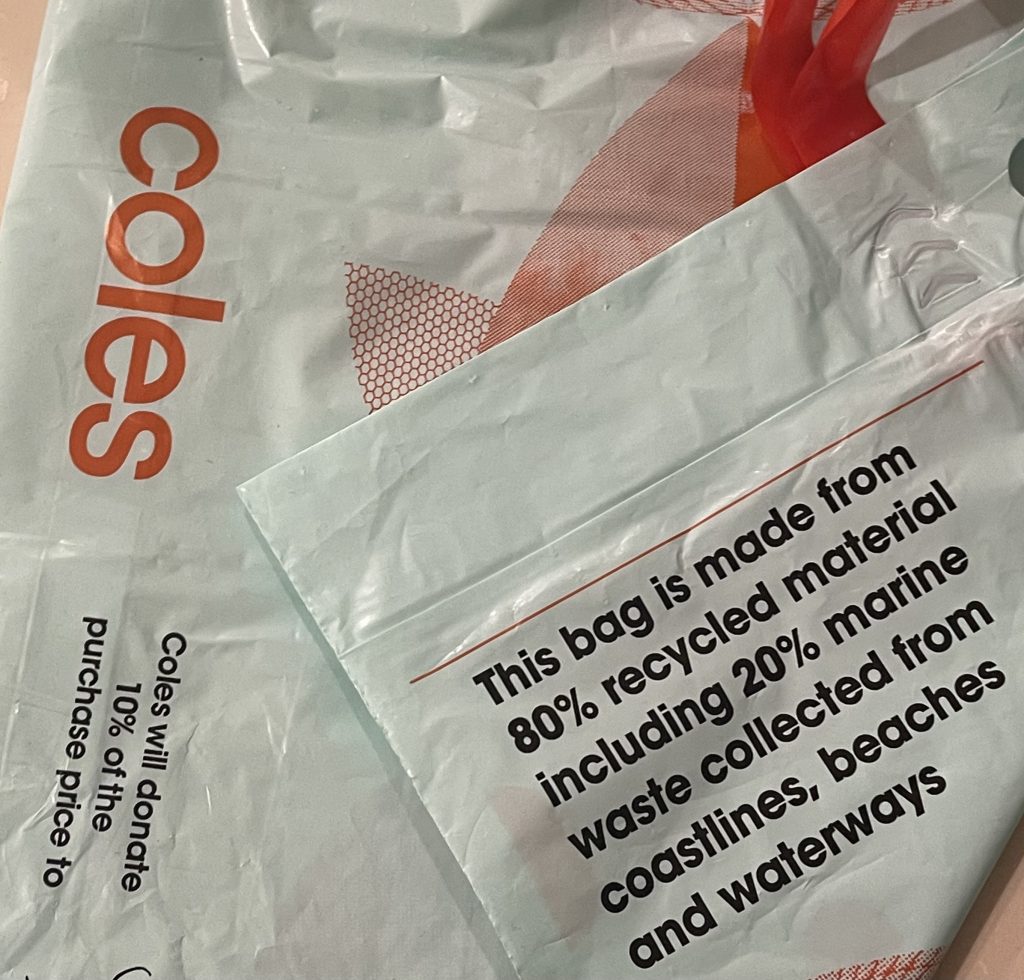 Coles said all Coles own brand packaging would carry ARL by 2025. ARL, which stands for Australian recycling label, provides guides to the different waste streams that dispose of those packaging components to help customers think about what to do with their packaging.
In addition to this, ARL is running a campaign called "Check it Before You Chuck It" with partners from Planet Ark and APCO (Australian Packaging Covenant Organisation) to help educate Australians on the proper use of labels for recycling.
Soft Plastic Take force in Australian Supermarket
Australian supermarket chains ALDI, Coles and Woolworths have formed a soft plastics task force and announced their renewed recycling plans.
Since REDcycle announced that it would cease all REDCycle soft plastic collections effective November, 2022, the Soft Plastic Task Force has been developing a solution that can help communities recycle soft plastic.
The Take Force is currently unable to recycle soft plastics collected from households by domestic infrastructure in supermarket projects.
All in all, we look forward to seeing Australia's two largest supermarkets deliver on their sustainability plans.