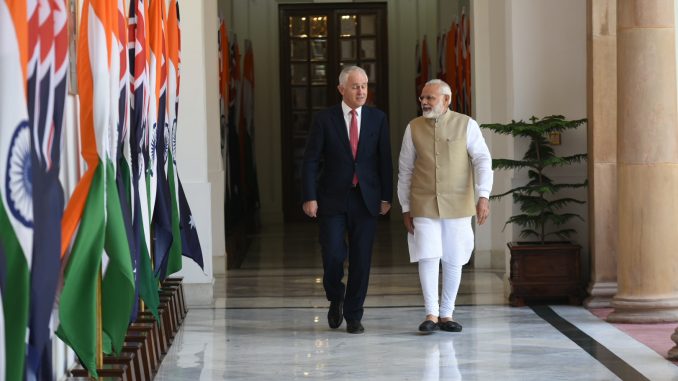 It is reported that Australia was on the path to accept a record high of annual incoming Indian students, "topping 2019's high watermark of 75,000". That number was on the pathway to increase-however, the new restrictions may reflect a different story. 
By Shreya Sahdev
Published Jun 11, 2023
Imposed restrictions to tackle fraudulent visa applications from specific Indian states, such as Punjab and Haryana have blocked the hopes of many international students. The listed universities are Victoria University, Edith Cowan University, the University of Wollongong, Torrens University, and agents working for Southern Cross University.
According to the Home Affairs Department, a majority of these applications might be fraudulent and now the department has rejected 94% of them, according to an article by WION.
"When you're talking about 80,000 students from India in Australia, that is a huge number except not all 80,000 are fraudulent so there would be a 1000 or 2000 that could have gotten caught in that fraudulent process," said Mr. Nishant Jadhav, senior regional manager as the University of Sydney's regional expert.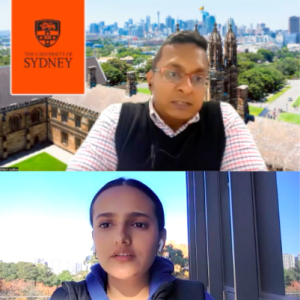 Jadhav's role is a part of looking after international recruitment across South Asia, Middle East, Central Asia and Africa. In an exclusive interview he shared about his previous role working with the recruitment and admission team to aid domestic Australian and New Zealand students for the university's Business School.
Now with an increased probability of Indian applications getting rejected at an all-time high, tying in with the prevalent loopholes in the education industry-what will be the criteria to distinguish between fraudulent and genuine applications?
"A non-genuine student is like a student who has come on a visa to study at a particular X institution but between three or four months, decided to move to Y institutions," said Jadhav.
"It impacts a university's graduation rates, funding, future prospects so that is a pattern from a particular cohort of students coming from a particular region".
Criteria guidelines for international students
Jadhav shared that each university sets their own criteria for admissions, which can be a concern. For example, many institutions may accept English proficiency by a letter, an instruction letter or the university may not recognize the same quality of grades at the same level for a bachelor's degree.
Universities pay attention to a student's course of study once they have arrived, specifically evaluating the application, whether the student has an appropriate career progression and the courses they have applied for.
"Suddenly you may see someone who has done arts wants to do nursing. That's definitely a mismatch," said Jadhav.
"A student will come and within three or four months, they will shift to a different provider at a lower cost or a private institution".
As for students that opt to apply with an agent, agents have been accused of misleading students with promises of being to able work full time and eventually get permanent residency under the student visa, according to an article by The Guardian.
Once the agent has secured a student's application with the student visa, they may seek professionals to provide certifications so they can move to a cheaper private provider.
Jadhav recommends future incoming students to apply truthfully and those who don't want to study should apply according to the GT criteria (Genuine temporary entrant requirement), so that students can enter Australia purely for the purpose of a temporary resident on a student visa.
What is going to happen to the criteria in the next few months?
"It might change within six months, you never know. The way I look at it, the work rate restrictions are coming back from July 1st, you may no longer will be able to study remote so those other parameters will come into play when applicants looking at dual work may not be interested in applying," said Jadhav.
With all these new restrictions at hand, south Asian students aren't discouraged from applying and build their career overseas. Aarushi Sharma, mastering in management at the university of Sydney shared her experiences and concerns as an international student.
Phone interview with Aarushi Sharma
Sharma, who is about to complete her first year, shared the application process was straightforward yet it became delayed due to the high influx of applications.
"I had to do everything at the very last moment because I was having communication problems with the university, but everything was quite straightforward generally," said Sharma.
Sharma began applying for her masters towards of the end of November last year and she was in contact with a counselor till February, so the process took three months to complete.
"I believe that it is up to the students to stick to the rules of the visa and not try to find ways around it because it doesn't make it easy for the incoming students…if you have a visa and you're allowed to work part-time, work part-time," said Sharma.
"I personally believe that putting a restriction on students coming to university will not be the solution…either you change the curriculum that it that's intensive enough that people don't really get time to go out and find jobs".
Sharma hopes to work for a few years in Australia and return to India because in the long run she wants to be with her family. Sharma is expected to graduate next year.
What can international students to improve their chances of success?
"One of the things I would normally advise is to make sure you can visit any institution that you're applying for their website… you should have a person you are interacting with in your home city or a town, whether that person is listed on that town's website or not," said Jadhav.
"Nothing stops you from not contacting the university directly and then the universities will authenticate the person you're dealing with, if their authorized staff or not and always have another channel to look into what's happening".
The universities mentioned above were reached out to for a comment and they chose not to respond except Southern Cross University that confirmed they have not placed any bans and the university of Wollongong was falsely accused of banning students because the Sydney Morning Herald did not reach out to them before publishing the story.
Word count: 1096
For more discussion about attribution online see:
References:
Prime minister with prime minister of Australia, Malcolm Turnbull, in New Delhi (April 10, 2017). (n.d.). Flickr. https://www.flickr.com/photos/meaindia/33948197735
Indian students face restrictions from five Australian universities amidst surge in fraudulent applications. https://www.outlookindia.com/. (2023, April 18). https://www.outlookindia.com/business/indian-students-face-restrictions-from-five-australian-universities-amidst-surge-in-fraudulent-applications-news-279363
Guardian News and Media. (n.d.). GPs aiding international student agents to exploit Australian visa 'loophole', inquiry hears. The Guardian. https://amp.theguardian.com/australia-news/2023/may/15/gps-aiding-international-student-agents-to-exploit-australian-visa-loophole-inquiry-hears
WION spotlight: Bogus applicants trigger Australia ban on Indian students. WION. (n.d.). https://www.wionews.com/opinions-blogs/wion-spotlight-bogus-applicants-trigger-australia-ban-on-indian-students-583763