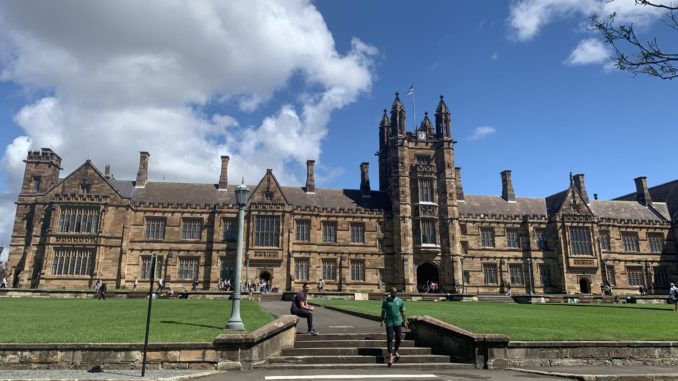 Things are getting serious here, with 181 cases confirmed in Australia yesterday. If possible, Crystal still tries not to answer the question "where are you from". She is tired of having to explain over and over again.
When a city is being identified by one label, cognitive distortion is enhanced. While she was still in China, she did not dare to show her identity card. Wuhan has become world-famous. People do not really know what living there feels like, nor do they care about what the city normally looks like. They know it is where the virus emerged. They know it is a scary place with many cases being confirmed every day.
It happens within China, not to mention in the context of the world. There are reports of growing Sinophobia against people who wear face mask. To be honest, it is something she expected. When she wore a mask on the street, there were always people giving her a weird stare. In her opinion, media outlets are responsible for this. Media has a significant role in leading the public discourse and opinion. If there was a news report telling people why wearing a face mask is encouraged in Asia, would less cases like this happen?
She also saw a lot of hate speech towards her country on Twitter. Many of them are related to the special political structure in China. In a lot of Western reports, the firmed-idea is that the Chinese government is authoritarian and people's life there are miserable due to the lack of freedom. Regarding the same lockdown policy, the New York Times holds double-standard toward Italy and China. 20 mins after questioning people's life and liberties under the lockdown in China, it praised Italy's lockdown as an effort to contain the outbreak in Europe.
To fight the coronavirus, China placed nearly 60 million people under lockdown and instituted strict quarantine and travel restrictions for hundreds of millions of others. Its campaign has come at great cost to people's livelihoods and personal liberties. https://t.co/Awj873ZKdB

— The New York Times (@nytimes) March 8, 2020
Breaking News: Italy is locking down Milan, Venice and much of its north, risking its economy in an effort to contain Europe's worst coronavirus outbreak.https://t.co/f97oBX6f8z

— The New York Times (@nytimes) March 8, 2020
When multifaceted stories are cut down to one aspect, voices are lost, and the stereotype is enhanced. Admittedly, there are problems in China, but it is also true that there are many misunderstanding toward the country. If the image of China was not primarily portrayed in the aspect of political governance, would less bias and one-sided report appear in the news? If the media can lead people to separate their views about the country, the party, and the people, would less racism attacks happen toward Chinese and Chinese-looking people?