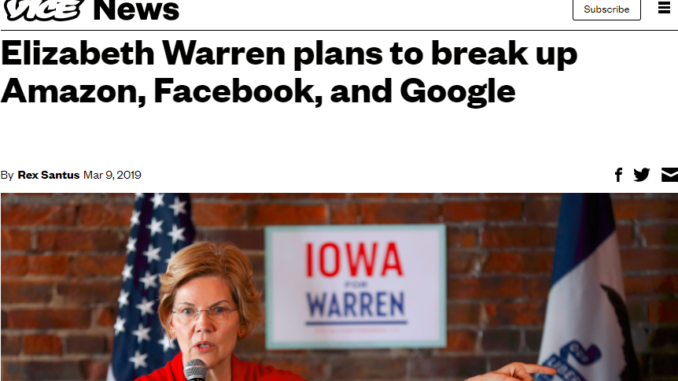 In terms of the 'BASIC principles' for web writing, the story written by Rex Santus about Elizabeth Warren's presidential candidate announcement of the plan could be better if it develops more on its interactivity, adaptability, and scannability.
Generally, the links in the online story provide some relevant and useful information outside the news page by clicking some specific phrases in the content. However, there is only one hyperlink in this 327 words Vice news.
The lack of interactivity in this story not only is due to the limited hyperlinks but the insufficient embedded media. The editor could improve this by inserting supportive multimedia throughout the article.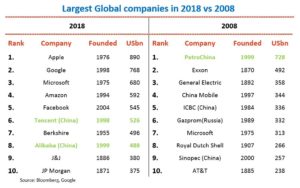 For example, video or chart above would help to explain how those tech companies 'control a large amount of the world's wealth'. Meanwhile, these media break up the paragraphs so that the reader could easily read through the screen.
As for search engine optimisation and traffic increasing, this piece of the story can create some functional and trending tags below, such as 'Elizabeth Warren', 'Presidential Election' and 'Tech Companies' so as to be searched within the whole web scale.
---