News Link:
https://www.theguardian.com/education/2019/mar/14/youth-climate-strikes-to-take-place-in-almost-100-countries-greta-thunberg
The Guardian's news about 'Youth strike' have several parts need to be improved.
    Key problems:
Multimedia & News length
Hypertext
Key points & Bulleted list
Interactive Method
Firstly,it do not  take use of enough multimedia forms and amounts with only 2 images and 1 short videos in a 1000 words' long news story, which may make readers feel boring  and tired while reading. To improve it, the website reporter should shorten the news story to make it easier to read online, and also include more media sources like audio, interview video of not only strike, but also relative workers and organisations.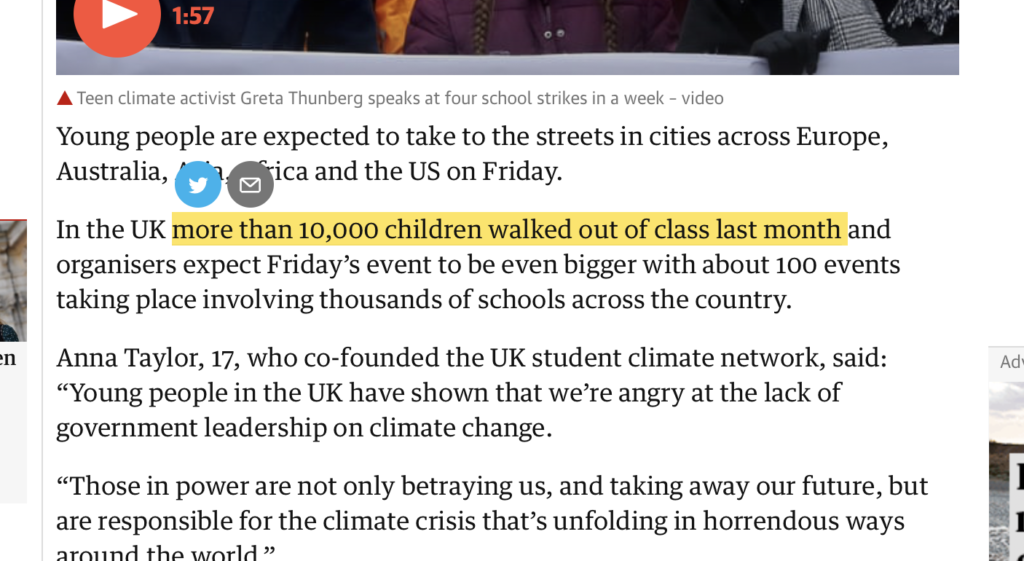 Secondly,  hypertext link in seventh paragraph is too long, and some special phrases like strike notification law, Scottish Green Party should have links to relevant pages for readers getting further background of the story.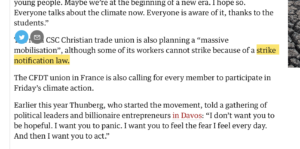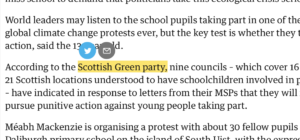 Thirdly, it will be better if the news have key points list and bulleted points of students' appeal  to government in terms of this climate strike.
Finally, the news lack interactive method of audiences, commentary area should be set up and there should have professional editors to response users's opinion and suggestions, therefore be helpful of building a stable users' community.
Mingming Bao
SID470190041