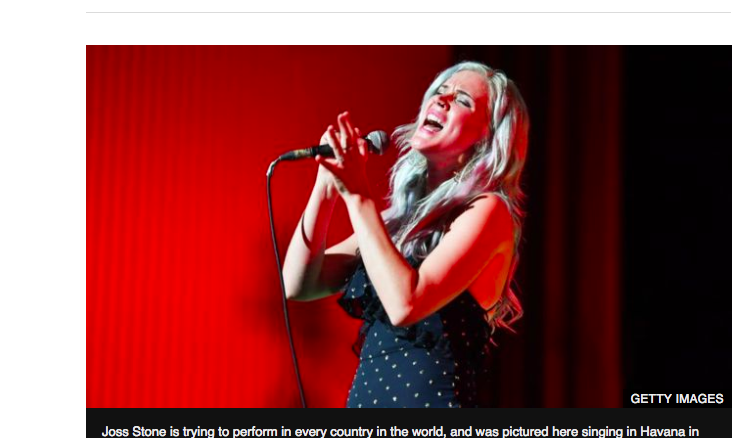 Yuqing Zheng
Mar 15, 2019
---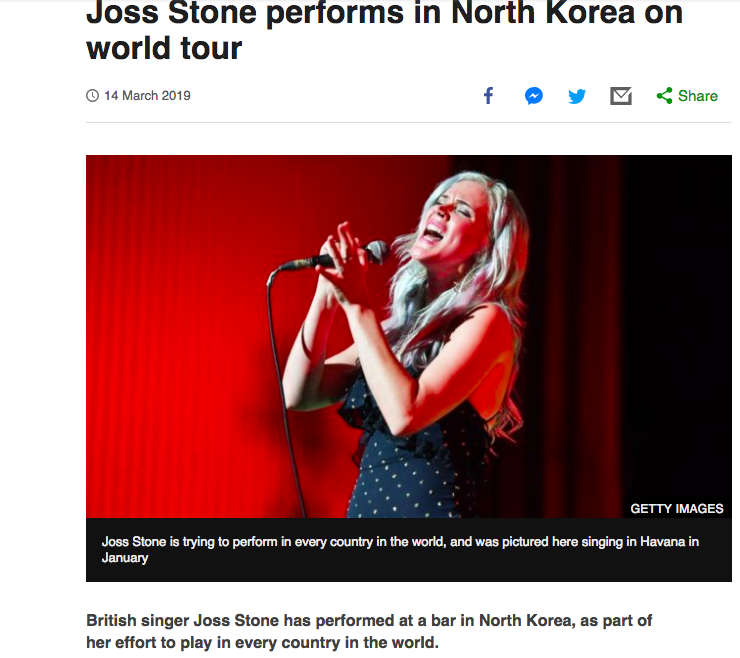 The links:
This link does not open a new web page. This will make the reader no longer want to go back to the original article.

Another link is the home page of Joss Stone's Instagram. The homepage has more detailed content about her global concert. This will make the reader more interested in her Instagram than in this report.

Missing a link to the introduction of this singer. If there is a link about the singer's information, it will make the article more complete.
There are several links about "report" in the text, it will redirect the page to where log in. This will make the readers feel a little annoyed.
The content:
If the author can introduce concerts in Syria and other places, the article will be more attractive.
If there are some photos of the concert instead of screenshot Joss's Instagram,  the article may be more complete.
The article segmentation is not very obvious. There are no specific titles or keywords, which makes the article logic a bit messy.
This story cannot be commented on. This topic is easier to trigger the discussion of the reader.