The article I would like to analyze is Climate Change Is Sexist: Why I'm Striking Today To Support Girls Around The Globe , the news happened in these days, so it has the advantage of timeliness. And it is easy to cause the attention of various groups because the topic is students. However, I think there are three areas for improvement.
① Article's Format: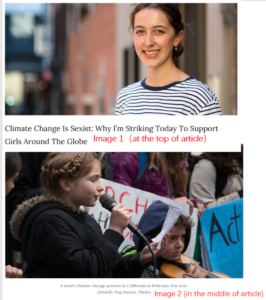 Although the title of the article uses the form of a question to arouse readers' interest when people click into it, the ratio of the low image has determined the story itself not enough attractive.
The whole article only has two images, and from the second picture to the end of the story, there are all texts which will make readers have a sense of tediousness.

My suggestion is that the author should add more relevant pictures about girls' contributions to the school struck.
② Multimedia: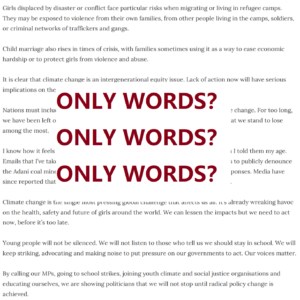 If we would like more attention in the digital journalism, we can't allow our stories limit to one medium, but In this story, only text and very few images, so I feel like it should be more medium channels, like videos or pictures from the scene.
③ Hyperlinks: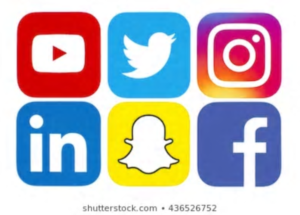 As the lifeblood of a page, journalists are able to show more values to their audiences. With the help of feminist perspective, the author wants to discuss equity issue from other parts, it should also be taken into consideration that some readers may lack a certain depth of knowledge about this serious problem.
So my advise is to have more links, like what people say gender equality on Twitter, Facebook or some other online information.