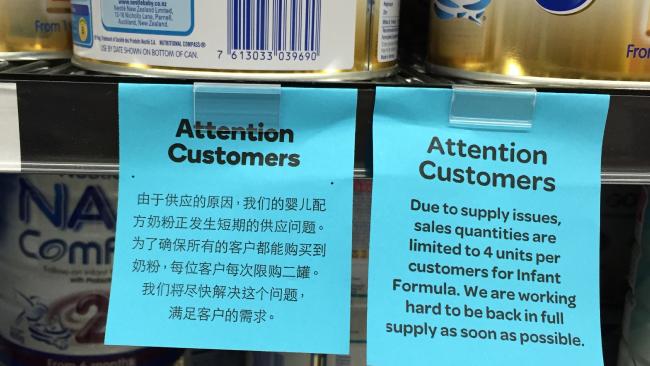 Topic: Baby formula daigou between Australia and China
Background information
Chinese parents choose brands from Australia and New Zealand because of the high quality baby formula, but the price in China and additional import duty jointly are much higher than the Australian list price.
Take a2 milk stage 3 as example, it costs $30 in Australia. On Chinese biggest online shop, tmall, the price is up to approximately $47.96 plus $4.37 import duty. In total, the Chinese price is almost double the Australia price.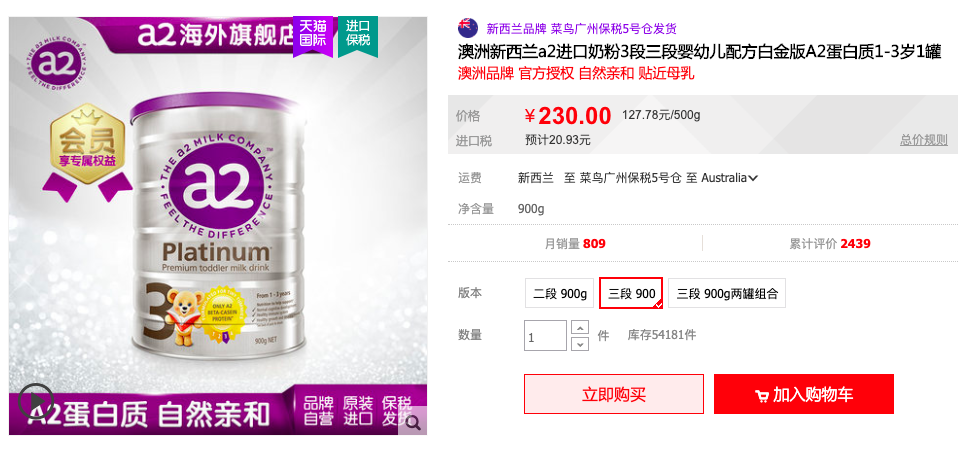 Australian baby formula is extremely popular in China, which gave birth to a new career, daigou, and it means Chinese personal shopper. It is a job that helps Chinese people purchase overseas goods from the areas of origin in lower prices.
However, due to the purchase limitation of baby formula in Australia, daigous barely satisfy the heavy demand in China.
Two biggest Australian chain supermarkets, Coles and Woolworth, limit customers to buy two tins of baby formula per transaction.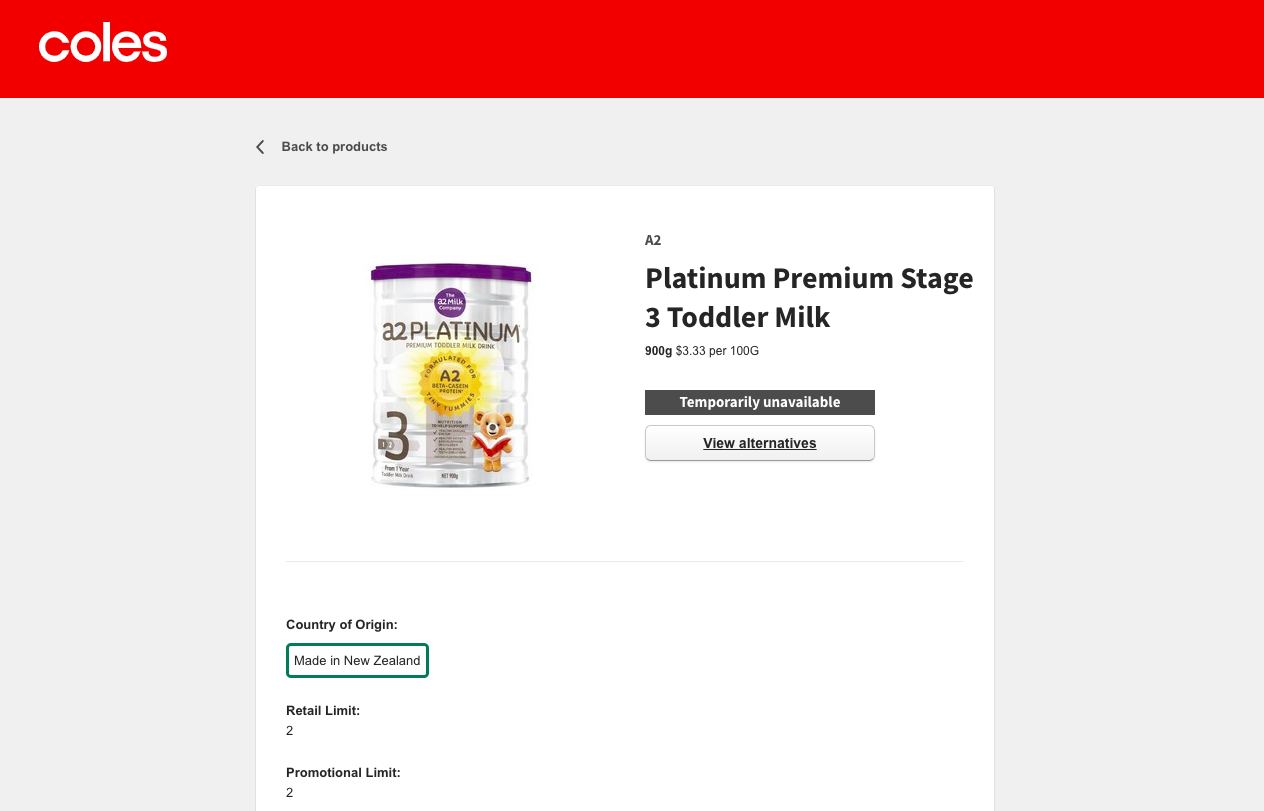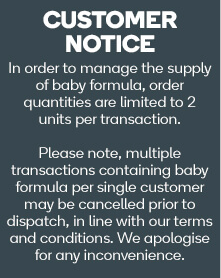 Driven by great interests,baby formula smuggling happened. Sydney police arrested a family-run crime syndicate on stealing baby formula in early April. The syndicate stole products and sold to Asia, especially China. The $1 million-worth baby formula went overseas and turned into huge profits.
An ABC investigation in Adelaide's CBD showed that Chinese daigous running in and out of supermarkets to get their two-tin baby formula.
In the video, a man admitted that he was a daigou and purchased baby formula to sell overseas. There were about 10 tins of formula in the trunk of his car.
Likewise, most Australian news media described daigous as rude and crazy shoppers, who pillaged baby formula source from this country.
Meanwhile, media reported how Australian parents complained about they were trying so hard to buy formula for their kids because daigous emptied the supermarket shelves.
However, from January 1st, 2019, China implemented strict electronic commerce law that used for regulating daigou and overseas online shopping. It means daigous are facing harder condition of their business.
Story angle
Based on the news and background, I would like to shift my perspective to the daigou group and write a feature story about daigous' actuality before and after the new electronic commerce law. I want to find out:
Is daigou industry suffering a cool period of business?
Under the new law, have daigous registered license for cross-border electronic commerce?
Were they aware of the importance of license and lawful operation?
How much profit did they earn before and after the new law? (I am not sure whether it is impolite to ask people's income status)
What did they think about the complaining from media and local parents?
How did they deal with the two-tin baby formula limit policy?
How do they run the daigou business? What are some daily jobs?
Publication and target user groups
The feature story aims at showing the different side of daigou, which was misunderstood for so long. In order to change the publics' prejudice on daigou, this story can be published on trustable national media like The Sydney Morning Herald, which holds positive attitude towards daigou. Target user could be parents and business relevant people.
Reference
Puddy, R. & Burnie, R. (2018, December 11). China's thirst for baby formula creating problems for Australian shoppers and staff. ABC News. Retrieved from: https://www.abc.net.au/news/2018-12-11/abc-investigation-uncovers-chinese-baby-formula-shoppers/10594400
SBS News. (2019, April 12). Woman arrested over baby formula syndicate. Retrieved from: https://www.sbs.com.au/news/woman-arrested-over-baby-formula-syndicate