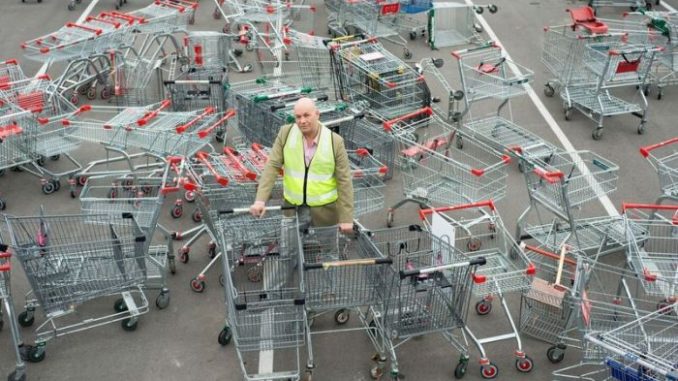 Story topic and angel
By researching some news stories and council media releases, I find the abandoned trolleys are headaches among many local councils in 2018. But this issue is far from addressed. There are still many abandoned trolleys that can be found in alleyways or creeks.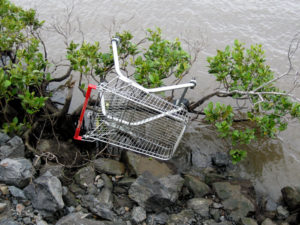 Data shows that thousands of shopping trolleys go feral each day in Australia. Apart from this, they block traffic on the street, creating pedestrian safety issues and spoiling the environment.
Many Councils will issue penalty tickets to retailers if they can't collect abandoned trolleys in time. However, it's not merely the responsibility of retailers. Communities and councils should run some campaigns that encourage residents to return trolleys to their retailers and report the abandoned trolleys. Shoppers who abandon trolleys should take their responsibilities.
In my feature, I try to answer the following questions. What are the harms of abandoned trolley exactly? Will it influence retailers' business if trolleys are not allowed to push out of shops? Where abandoned trolleys will go? Who should be responsible for this problem? Why do shoppers abandon trolleys (possible contributing factors: transports, the distance between home and shop, the number of stuff they buy)? And what are the best solutions?
Genre
Feature
Chosen publication and target audience
The abandoned trolleys issue exists in our everyday lives. It influences everyone and its solutions rely on everyone. So my target audience will be the general public. My intended publications are national media, like Sydney Morning Herald, The Australian and local media, like Inner West Times and Fairfield City Champion. This feature aims to let readers realize the harms of abandoned trolleys and raise their responsibility to return trolleys.
Source of information
There are three sources of information. Firstly, an interview. I plan to interview the Mayor of Inner West Council Darcy Byrne, manager of Coles Ashfield and customers who use shopping trolleys. They represent stakeholders of government, retailers, and shoppers respectively.  Secondly, council meeting minutes about abandoned trolleys. Many local councils have discussed this issue in their meeting. I can analyze those documents to see what they are concerning and what solutions they have had. Thirdly, previous news reports. They can give me background information about this issue and how things are going.
Ideas for multimedia, hypertext and interactivity
Multimedia: I will use images of abandoned trolleys to grab readers' attention and a video to show how workers collect and deal with those trolleys. A map is also good to show the distribution of abandoned trolleys.
Hypertext: I will add a link to a report when I display the data of abandoned trolleys. I will add a link of reporting trolleys page of  Coles, Aldi, and Trolley Tracker when I encourage readers to do so.
Interactivity: In the text, I will use the scalable map and hyperlinks to communicate with readers. In the comment part, I will encourage readers to share their own stories of using shopping trolleys which can enrich the content of my feature. Readers are expected to put trolleys in the right place and report abandoned trolleys by discussing the responsibilities and solutions of this issue.