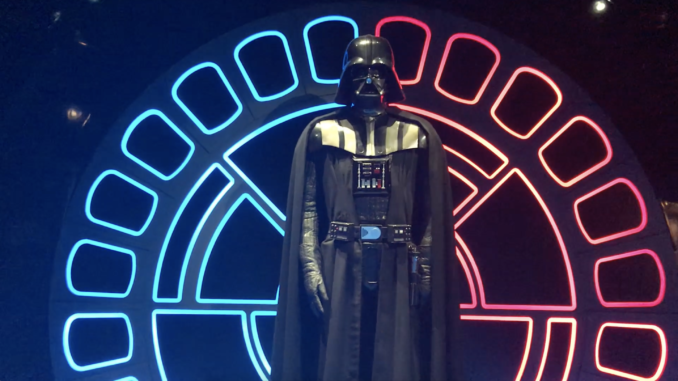 Even if you are not a fan of Star Wars, you should know the famous "I am your father" moment.
As a father and son, obviously, Luke Skywalker and Anakin Skywalker have a lot in common. They both grew up on the remote desert planet. They both have great power. They both used to be Jedi Padawan.
So what caused Anakin eventually become Darth Vader, while Luke was representing the light side and trying to defeat his father?
Well, here is now an opportunity for you to be drawn into the Star Wars universe to find out the answer.
The Exhibition called "STAR WARS Identities" has landed in the Powerhouse Museum in Sydney until 10 June 2019.
Damian McDonald, the curator of powerhouse museum, said that, "Star Wars is a popular culture phenomenon. There is nothing quite like it. Or at the very least, it was the first movie franchise to engage have such a massive impact on culture. It is in our colloquial language, it has influences movie making. It has revolutionised movie-related merchandise. It is engaging because it uses archetypes – particularly the hero's journey, and battle against injustice and evil – but sets these in a fantastic universe where imagination can run wild."
This is a unique adventure for every hero, no matter what your age is. You will finally to be a Star Wars character and participate in the story of Luke and Anakin. I mean, of course, you would not simply become Master Yoda or Obi-Wan. Just like no two leaves are the same, you will be the only one in the Star Wars world. That is, no one can tell you who you are except yourself.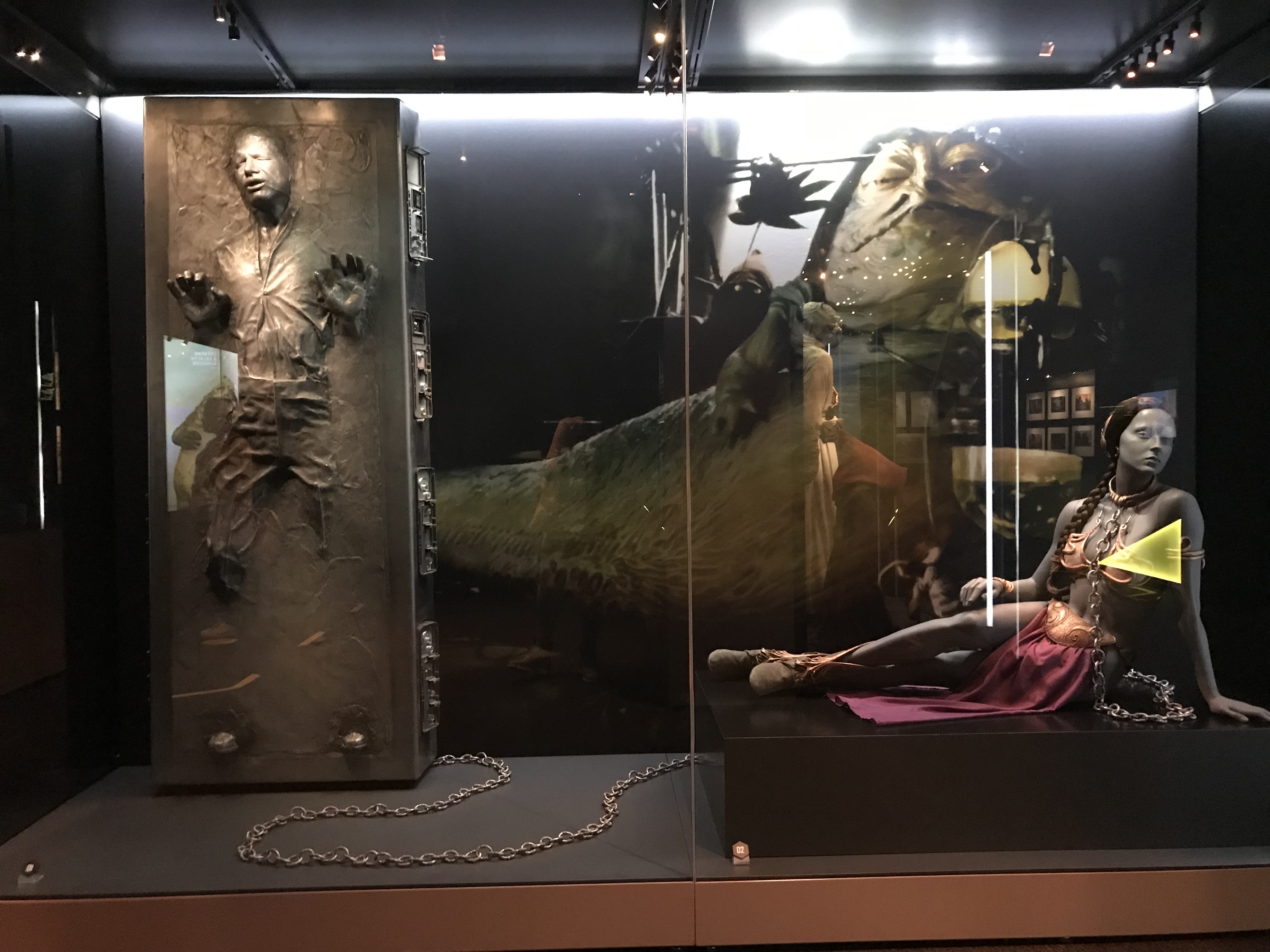 Think about these questions. Are you human? Were you born in Naboo? What is your job? What kind of person are your parents and friends?
It's time to explore your inner world and make choices. The exhibition is divided into three stages: Origins, Influences, and Choices. On this journey, you will be asked ten questions. You can simply treat them as nodes of your life. These moments are the key factors in determining who you are and who you will become.
In other words, this exhibition tells not only Luke's story but also the story of yourself. This is the adventure of the Star Wars universe and an exploration of self-awareness.
Mo Karlml, a big fan of Star Wars, have already been many other Star Wars exhibitions. "It was interactive. And normally exhibitions are not interactive. It was fun. Kept me engage," he said.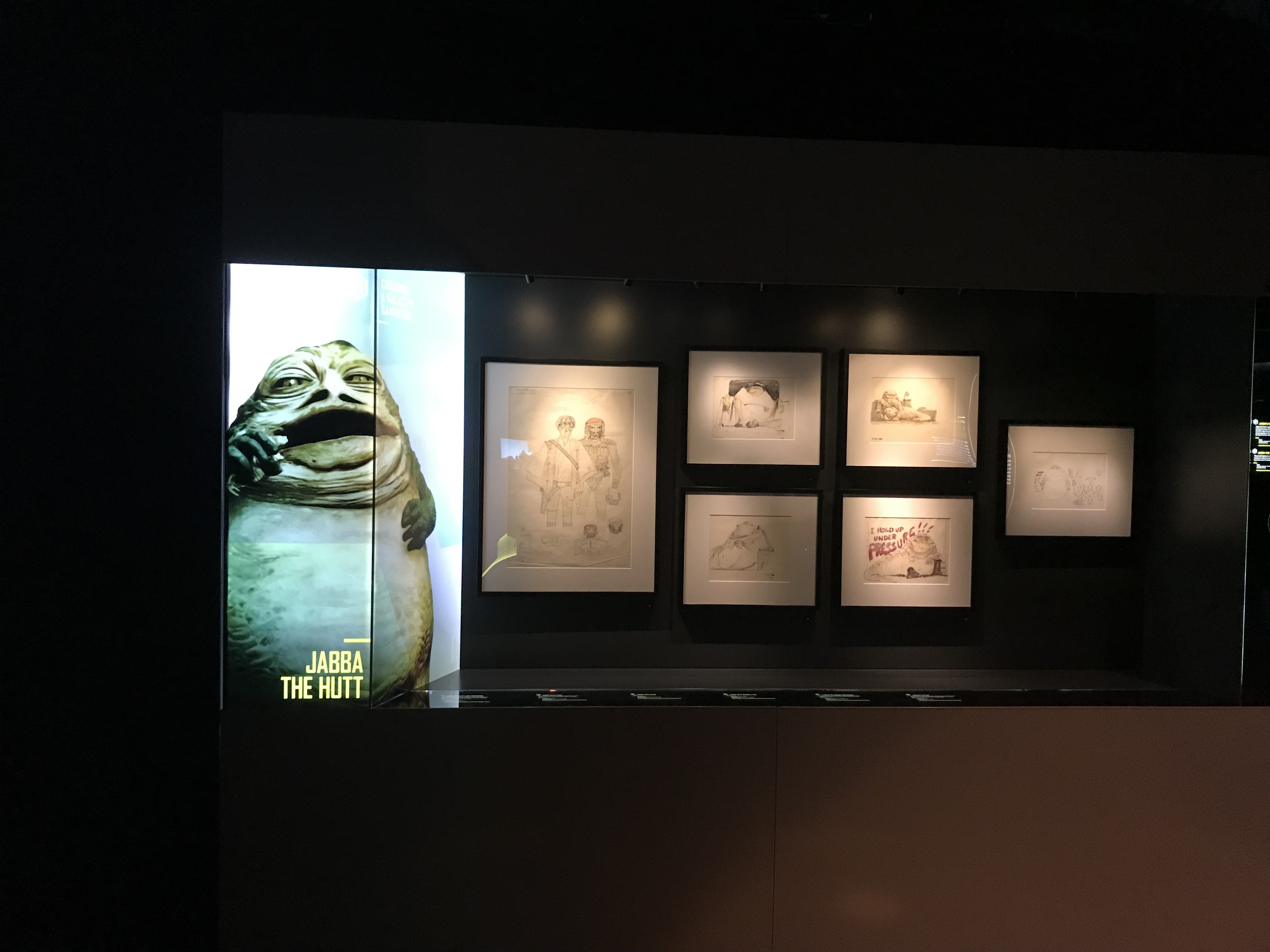 Things you need to have before into the Star Wars universe (not a lightsaber)
Here's an important tip: Make sure you've got your adventure props – wristbands and audio guides – before starting your journey.
"Because I am wearing the audio guide, the explanation is automatically started when I stand in the specific area, so I feel free to go through the whole exhibition, and I can review again many times of my favourite part," visitor Feiyu Zhu said.
As I mentioned before, the visitor will be asked to answer 10 questions at the interactive station. At this point, you will need to use the bracelet.
"Visitors can set their own roles during the visit. You can be a man, a woman, a human being or an alien. You can choose your own birthplace, your own experience, your own character, your own camp. After a visit, you will have a dedicated Star Wars world character." Feiyu said.
"You don't have to worried about missing anything. Bracelets can be used to choose and store our own character information. It allows them to track all of the answers."
Nixdorf, a staff member at the Powerhouse Museum, mentioned that after the journey, visitors will receive an email containing the character they've created and their story in Star Wars.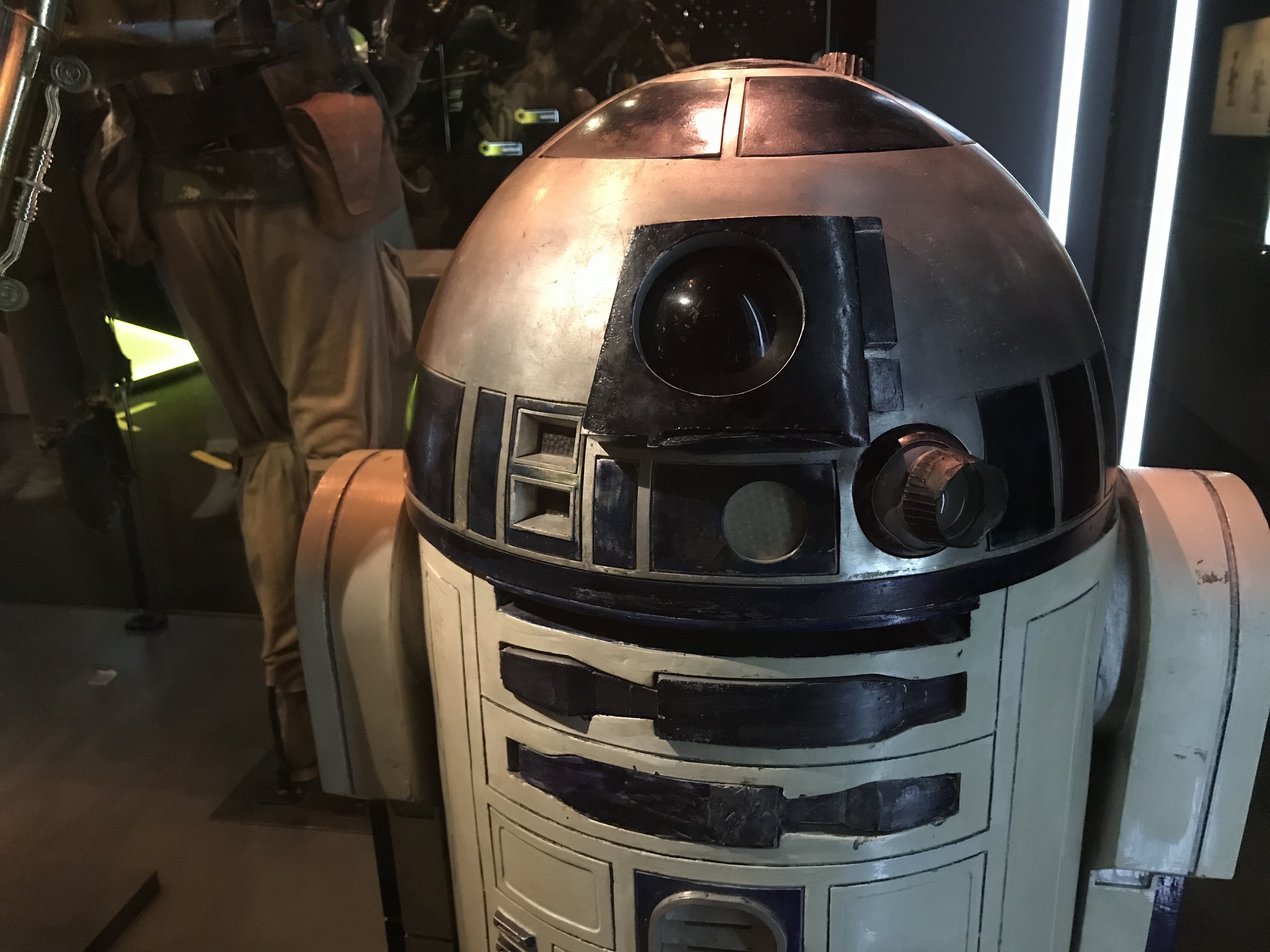 How is identity formed?
Throughout the exhibition, ten interactive stations used ten scientific concepts: species, genes, parents, culture, mentors, friends, events, occupation, personality, and values. These ten basic elements can affect our identities.
Damian said, "The science was to develop the exhibition is definitely real-world, empirically-based sciences, psychology, neuropsychology, behavioural research, and identities research."
Today, this exhibition offers the possibility to make the fantasy universe become reality.
"Because of the stories being developed in the fantasy world, Star Wars strives to set character settings that can be shared by those who watch the movie. Characters who have jumped out of the world of imagination can see their true identity only after knowing the background such as friends, enemies, values ​​and beliefs. In this exhibition, we look at the characters of Star Wars again from the same point of view, and sympathize with each other, asking questions about the identity of each person," said by George Lucas.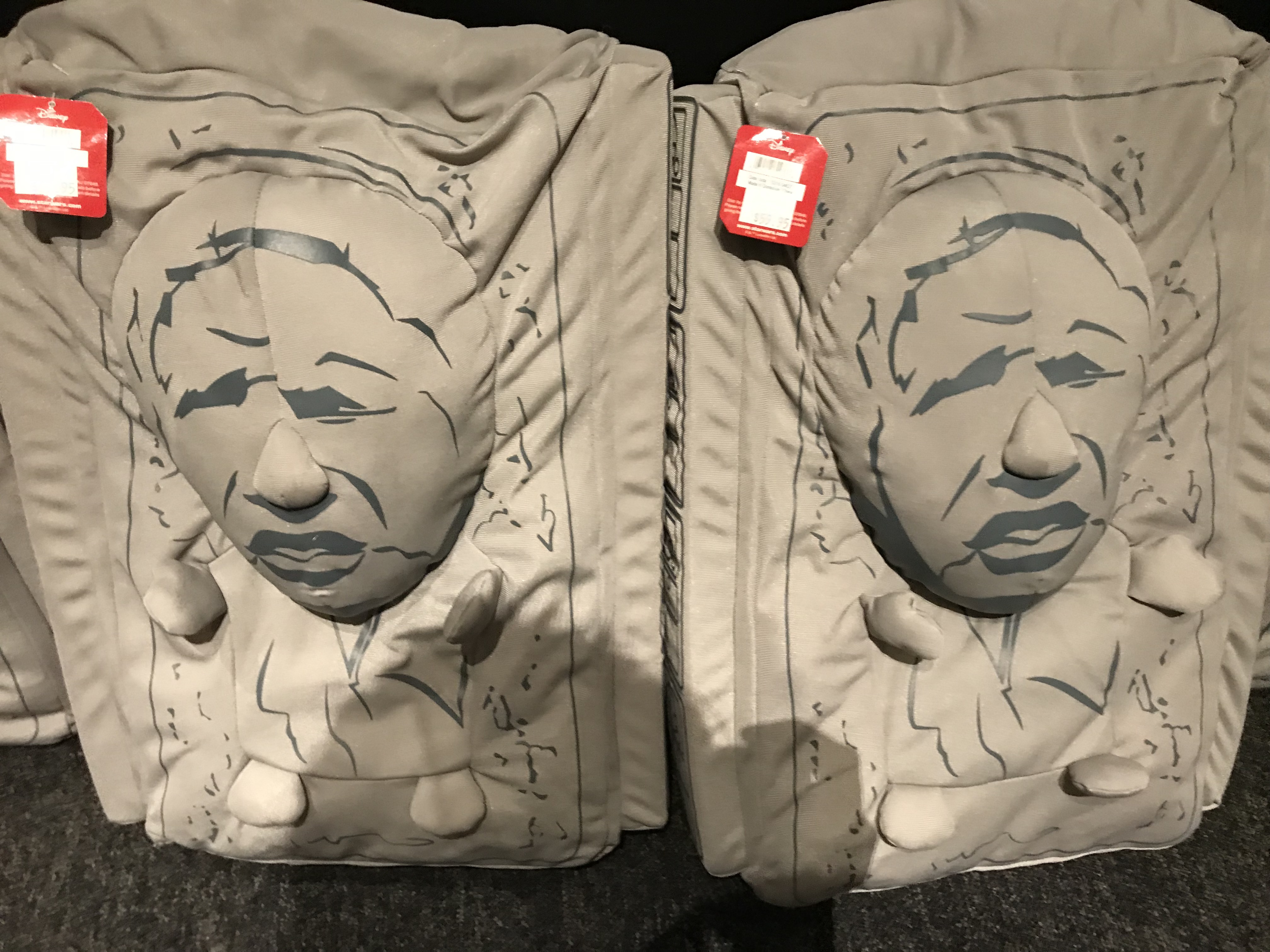 Star Wars is fantasy, collections are real
This exhibition has more than 200 objects from original movies, including stormtroopers, Master Yoda, Darth Vader and so on.
"The Powerhouse Museum did take every object which was available from LucasFilm," Damian said, "There were two objects in the exhibition from the sequels: BB8, and First Order Stormtrooper armour. This exhibition is the first time all the movie iterations of the Stormtrooper have been displayed together."
Visitor Mo said, "I like to see the costume because it gives me a sense of the accurate size. On the movie, you can't really tell how large so on this."
Before you leave this exhibition, you will face the biggest choice – join the emperor or not? At my turn, definitely join the dark side, even though the light side is chosen by 70% of visitors.
Anyway, it's time to start your Star Wars adventure. May the force be with you!