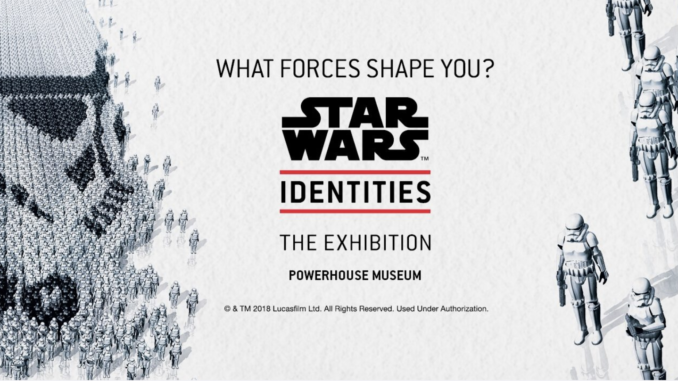 The story for news feature
The Exhibition called "STAR WARS Identities" has landed in the Powerhouse Museum in Sydney until 10 June 2019. 
Star Wars Identities allows people to create their own Star Wars characters, to explore their identity, and perhaps to find out the answer about "Who I am" at the end of the exhibition. Each participant will get a wristband and an audio guide,  which allow them to experience interactive stations within the venue. 
This exhibition involves a large number of sciences of identity. This unique adventure allows audiences to have immersive experiences, truly into the world of Star Wars, having a deeper understanding of the characters in the Star Wars universe.
This exhibition has 200 models from the first six films, including BB-8, R2-D2, Yoda, Darth Vader and so on.
By the way, there has an upcoming event to celebrate "May the Fourth" at the exhibition. 4th May is the most important day for Star Wars fans.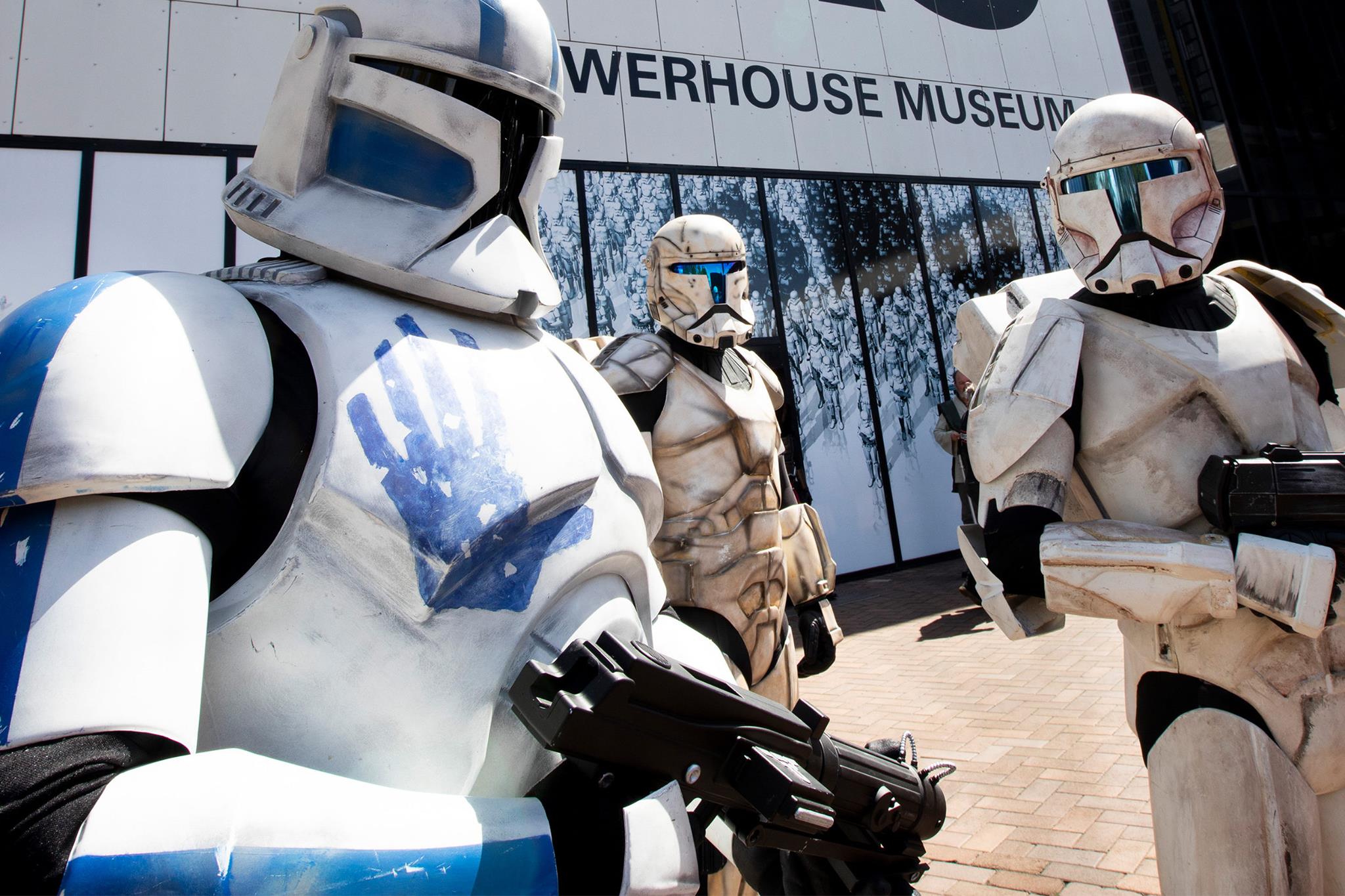 Angle
This story will first focus on the exhibition itself, talking about how this exhibition become unique (exhibits, interactive devices, etc.), as well as what technique (science for example) did they use. This part will engage with a participant's own experience. We will discuss the movie and characters, see how they influenced audiences. Then the story will talk about human cognition, exploring the process of discovering "who I am".
Audience
Target audiences are fans of Star Wars, especially those living in Sydney. People who interested in science and exhibitions could also be audiences. Since this exhibition has no age limited, the age range of audiences is broad. These people might be interested in local news, art or science, movie, and exhibition. Thus, publications could be Junkee and Mashable.
Junkee is an Australia-based digital born publication. Its main target audiences are the young generation in Australia. The content is focused on local and international news and trends. It covers a wide range of topics including movies and technology.
Mashable is an international digital born news site. Its subject matter is primarily aimed at technology, culture, and entertainment.
Source
relevant news (including this exhibition held in other countries before )

relevant  reviews

video/audio interview

images about the museum, exhibits, and something special (such as the character that people created by themselves)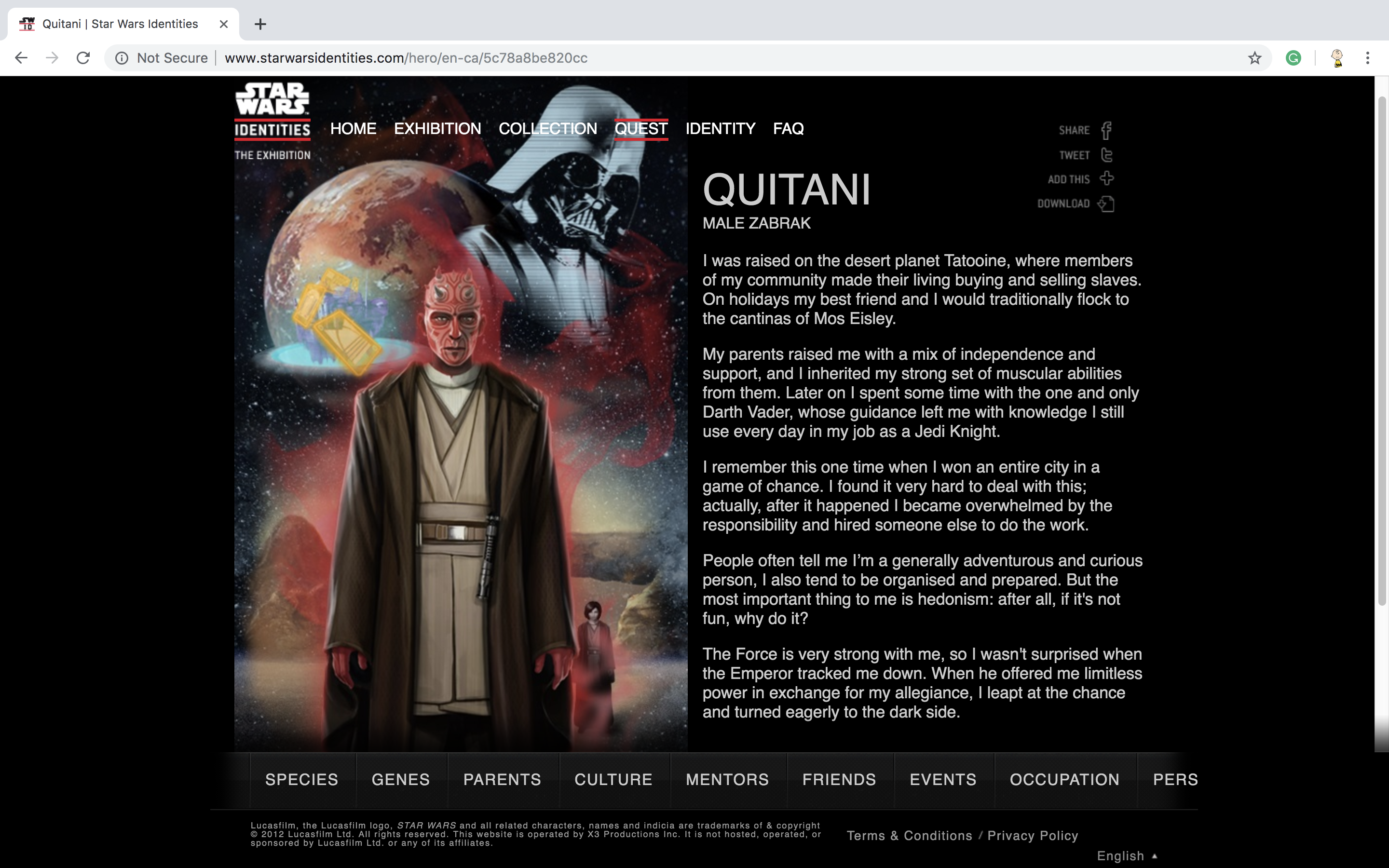 STAR WARS™ Identities: The Exhibition – what's it all about? (video)
Human sources
Participants: They can talk about their own experience of this exhibition, giving some comments and opinions.

Online comments on social media: Showing what the public thinks about it. Those comments could be supplementary explanations showing how audience participation.

The curator: Interview will focus on why chose those collections, what's the concept of the exhibition. Exploring the topic content, exhibition form, and core idea. Find out what to express in the exhibition.

Staffs of this exhibition: Ask them about specific collections, interactive devices, and other things in this exhibition.