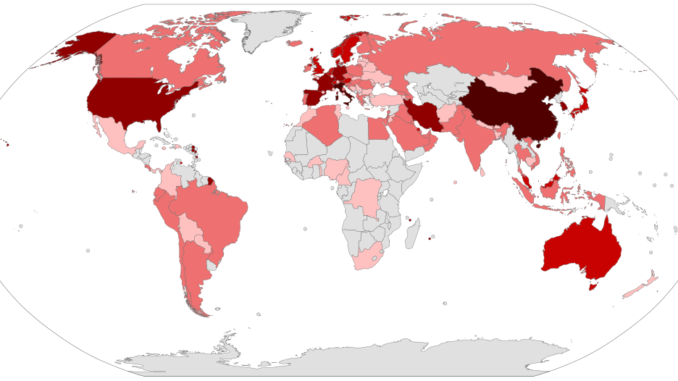 Task 1 – the blog post
Bradshaw explains in his book that visual is the key to thrive in the digital age in addition to brevity (Bradshaw, 2018), however it seems like BuzzFeed didn't get the memo. While on the article we can see a very long review on the Coronavirus and how the hospitals and the government respond to this, there are only two items of visual content.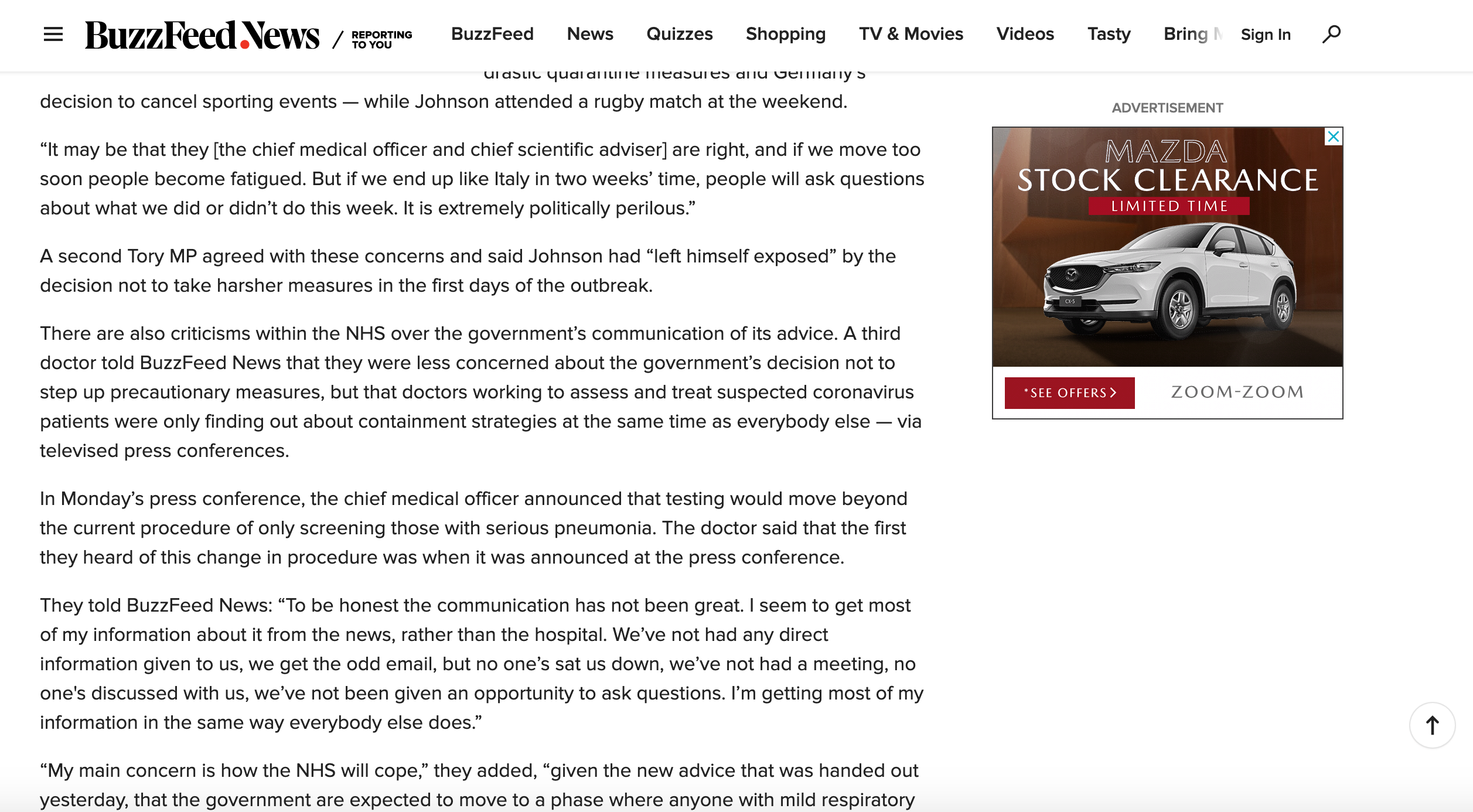 To be continued…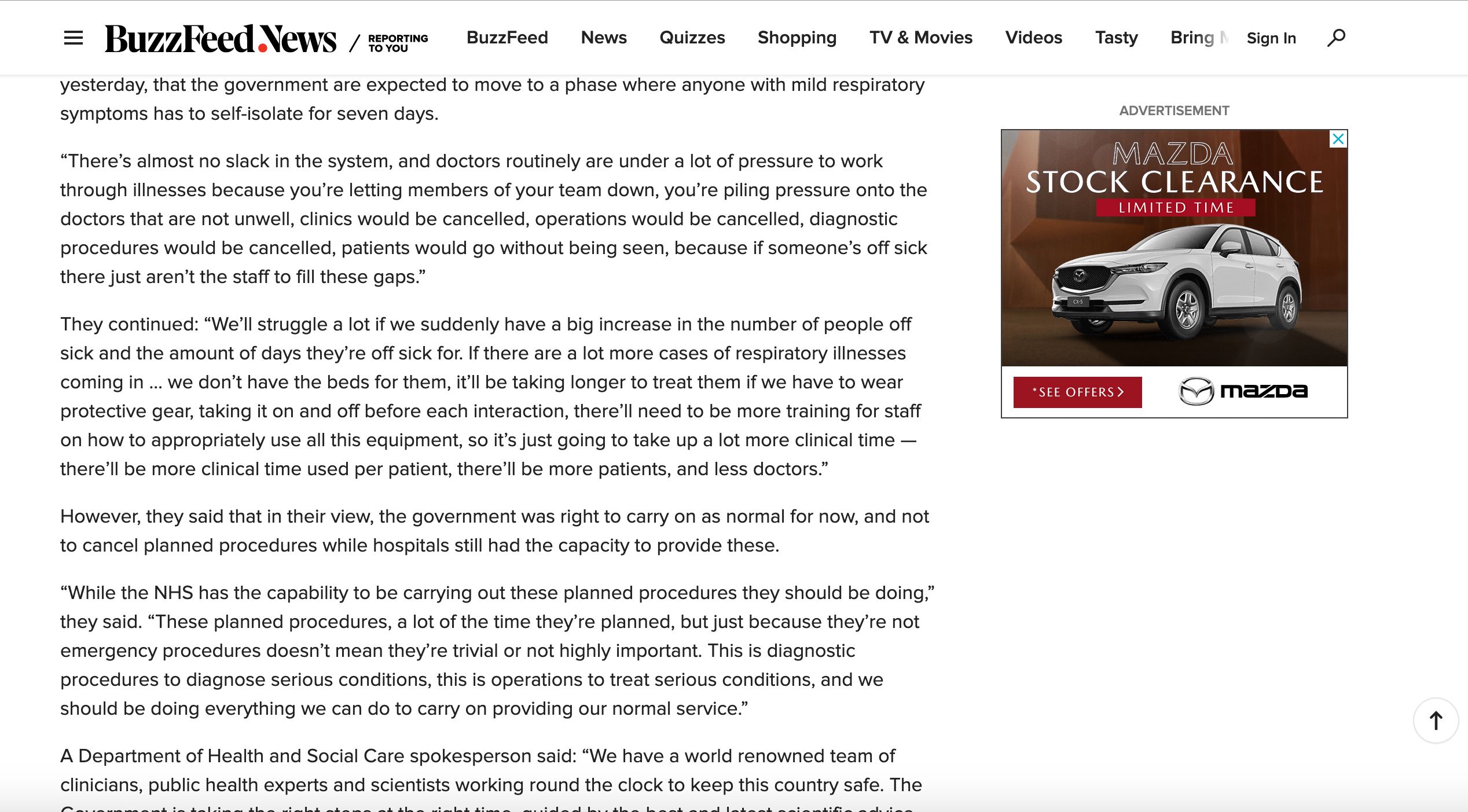 The journalists wrote more than 28 paragraphs and added only two photos, while none of them is really interesting or valuable to the reader. Therefore, the reader scrolls and scrolls, lost in so many words and lines with no visual to the rescue. In my opinion, the journalists should consider chunking as Bradshaw recommends and add more photos with the Coronavirus theme, such as a map of the infected countries.
In addition, the story failed to add links to other related stories. Although most of the people in the world must be aware of the Coronavirus situation, I suggest having links to other basic stories that can give background on the issue for those who lived under a rock for the past two and a half months. Giving background makes the website more credible.
Bradshaw, P. (2018). The Online Journalism Handbook: Skills to survive and thrive in the digital age (pp. 72–133). Routledge.