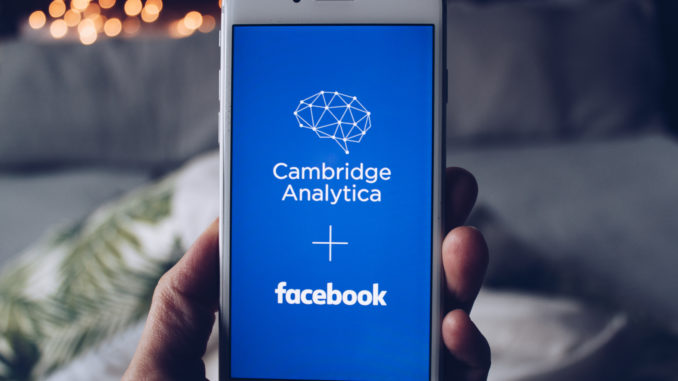 This post I will discuss the news from The Guardian, Click Here to read the original article.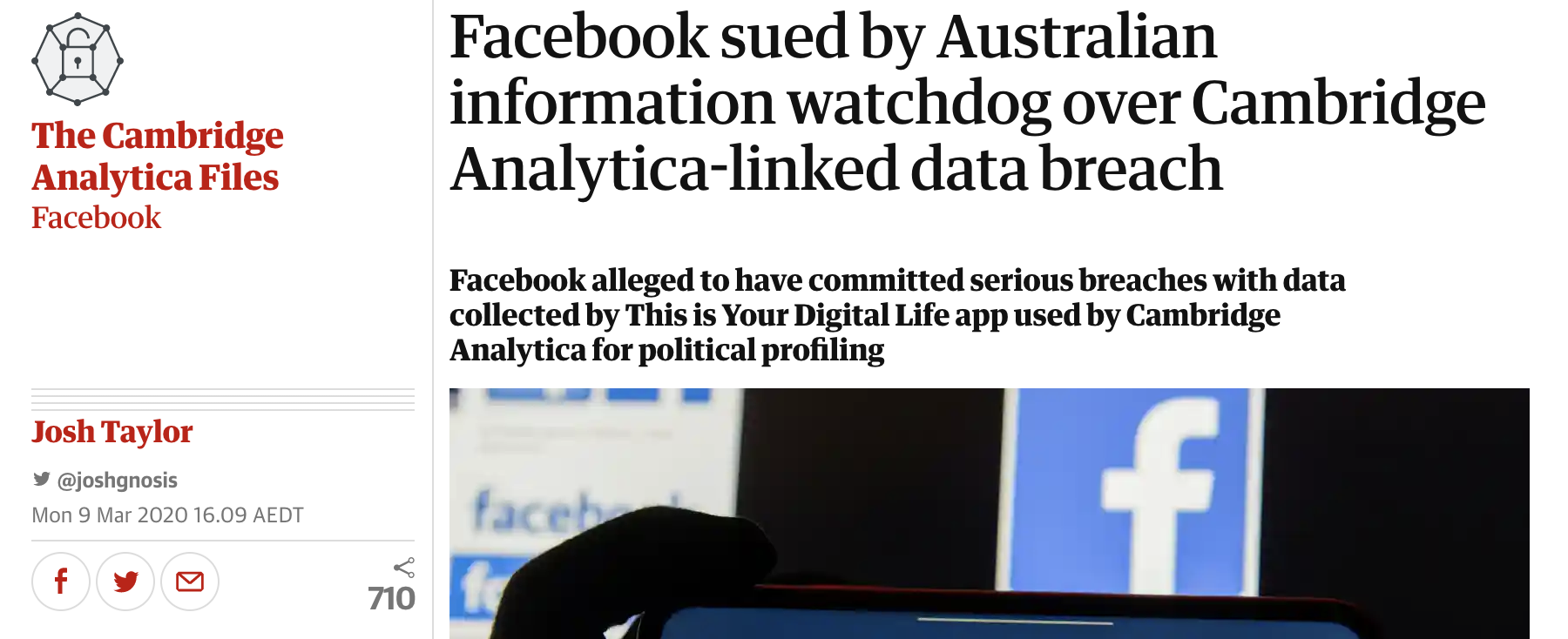 Interactive: No interactive section provided
This article offers many social media platforms to encourage readers to share the news. But on the content page, there is no comment section where readers can write down their opinions and learn other's standpoints.
Hypertextual: Inconvenient page jumps and Lack of effective link
This article has four in-text links with keywords "Cambridge Analytica" and "Facebook".
However, the links fail to indicate the sending contents. Especially the first two links. "Cambridge Analytica Scandal" links to a relative article which talked about the infamous company and also provided background information on Australian privacy act. It makes the second link meaningless, which connects to the page of "Cambridge Analytica" with repeating show the same article. Besides, it is better to create a link on "This Is Your Digital Life" to explain the reason for this prosecution.
Additionally, the links are better to open a new page, rather than jump to other articles directly.

Multimedia: Lack of explanatory images
This 500 words news only has an image with the logo of Facebook, which shows less information about the content. It is better to use some explanatory photos relate to the content, such as the photo of  "data breach".
Also, when talks about the statement of OAIC, it could embed the Twitter post to convince the content.
The Australian Information Commissioner has lodged proceedings against Facebook in the Federal Court, alleging the social media platform has committed serious and/or repeated interferences with privacy in contravention of Australian privacy law: https://t.co/mN59oUzKgX pic.twitter.com/iP0rk8R7Vo

— OAIC (@OAICgov) March 9, 2020