Chelsea Manning Recovering After Attempting Suicide In Jail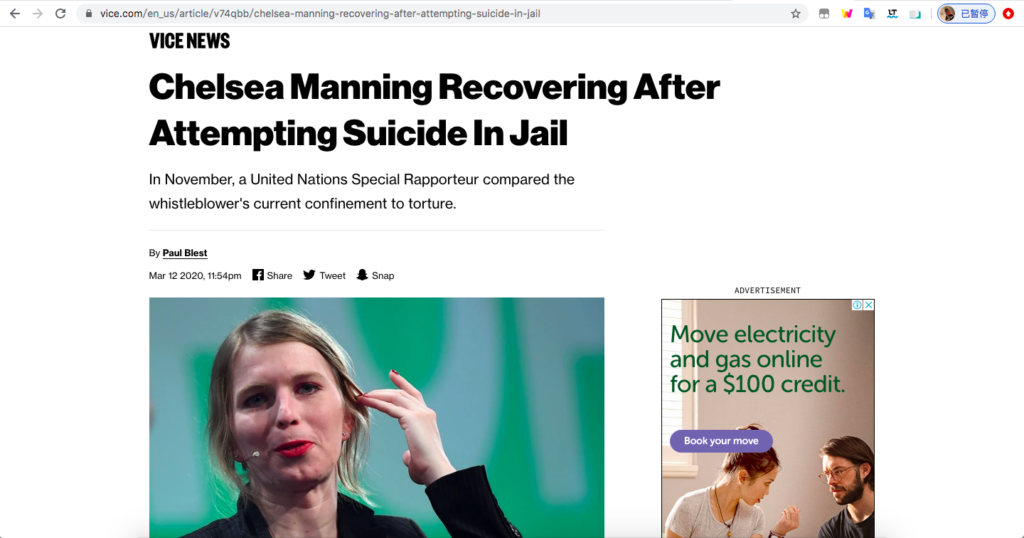 Source: https://www.vice.com/en_us/article/v74qbb/chelsea-manning-recovering-after-attempting-suicide-in-jail
Feedbacks:
Hyperlinks
This news post includes totally seven hyperlinks to enrich the further content of this story. However, based on the reading habit, it is considered that one of the hyperlinks telling why Manning is still in jail after being freed by Obama three year ago should be moved after the paragraph of describing this background briefly in the article.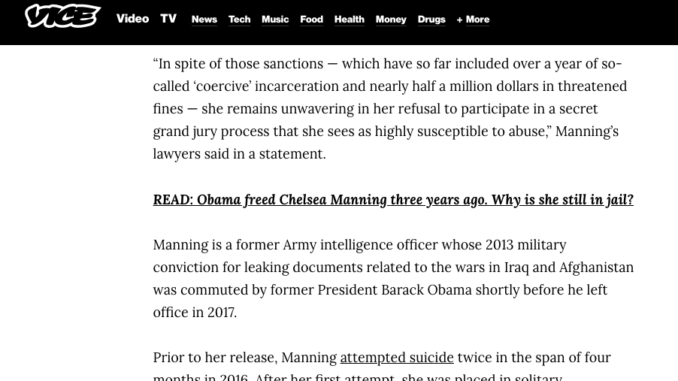 Multimedia
The post mainly uses textual content to tell a story about Chelsea Manning's attempted suicide and the following. Although it includes an image cover in the beginning of the article, the picture is not closely related to the story itself. To improve the adaptability, more topic-related images and videos should be taken into account.
Interactivity
The post has low level of interactivity, where readers have no access to post comments or any form of expressing their opinions. Also, the post allows the direct share with Facebook, Twitter and Snapchat only, which takes the readers who want share this web page to other channels (such as Whatsapp) more time to finish the share conduct.
Measurability
The post is immeasurable with the data of clicks, shares and likes.