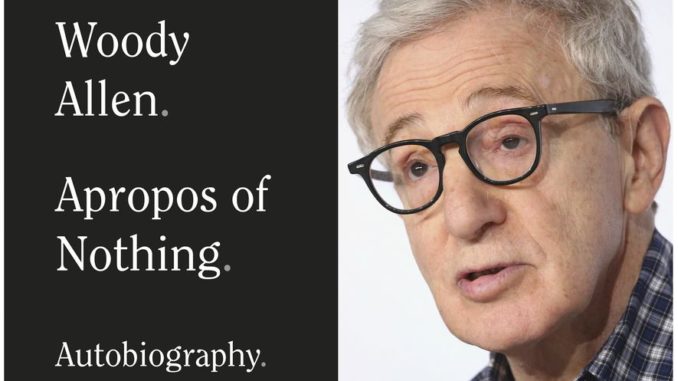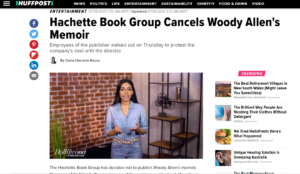 Hachette Book Group Cancels Woody Allen's Memoir is written by Carla Herreria Russo for the Huffington Post. The article is 360~ words and is labelled a developing story. It opens with a two-minute summary video from The Hollywood Reporter. Not an appropriate source, and the video automatically plays and floats around the screen as users scroll which is off-putting. A header image of Woody Allen and/or Ronan and Dylan Farrow would be more suitable.
Only two hyperlinks, excluding Dylan Farrow's Twitter statement shared in-text, lead to other Huffington Post articles about the situation. As advantageous as it is to link readers to these articles to keep engagement up, it would be more credible to link to the 'primary' sources, e.g. Ronan's and Hachette's statements.
When the text is highlighted, a small menu opens that allows for users to share the article on social media. Not needed as accessible sharing options are next to the article title. Sponsored ads with little to no relevancy to the story surround the article; the ads should be more curated and relative. It seems this article was published in a rush just to compete with other news outlets—the story, and its gravity, is not important.