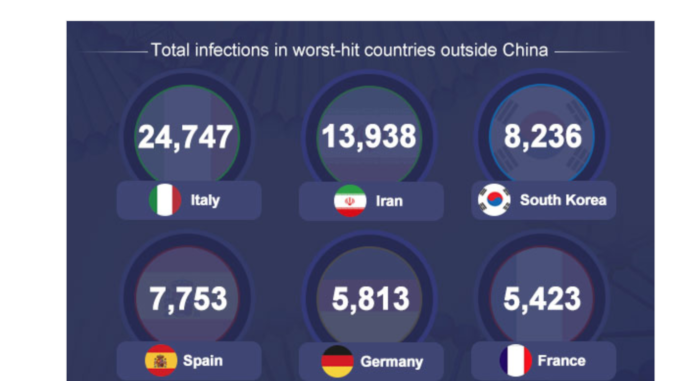 Today, China daily' journalist raised doubts and show worries about the spreading coronavirus outbreak around the world.
Headline:
Latest on the novel coronavirus outbreak
A pneumonia outbreak was first reported in Central China's Wuhan city in December. The disease, which has spread across China and beyond, is caused by a novel coronavirus.
In terms of headline, the journalist clearly interpret the meaning of the disease, which is in accordance with the News's topic. But if the author could improve, it is still improvable once the headline to be present more news value for attracting more audience, which refer to the scalable.
Digital storytelling
To successfully tell a news needs to employ the emotional attachment with audience, enhance the emotional bonding to make the news story cater for the audience's interest and capture their attention. However, for this news report, it appears more like a new telling, too direct towards the audience, which may affect the audience's intertest. For instance, too much data in the first paragraph.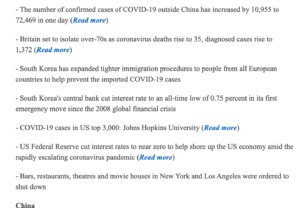 News value
The topic is raising world's attention and even links to each audience's life at the moment, which is the hotline topic. Also, the topic itself has enough conflict to arouse audience's engagement while they are reading.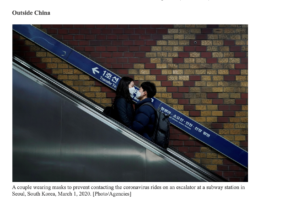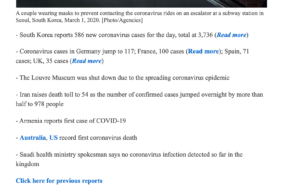 Images and Hyperlinks
The author has enabled the communication with audience become more frequent by using the appropriate hyperlinks and pictures.