After an hour of stall preparation, Brett Martin began assisting the volunteers with preparing the light blue recyclable rubbish bags. In an inconspicuous corner of Bondi Beach gathered, hundreds of volunteers were ready to meet the beach litter clean-up, and Martin was their manager. He divided the volunteers into groups using the names of marine animals to keep the event more manageable and orderly.
Martin understands the importance of marine conservation action in Australia. And the action these volunteers are about to take may draw more attention to the Ocean Lovers Festival, which is held every March at Bondi Beach, and raise awareness of how much damage humans have done to the beach and marine ecology is something that deserves attention. "I look forward to the beach litter clean-up as a kick-off event every time because we always have a good number of volunteers," Martin said. "They come from different areas of industry and have different experiences, but all share the same determined goal."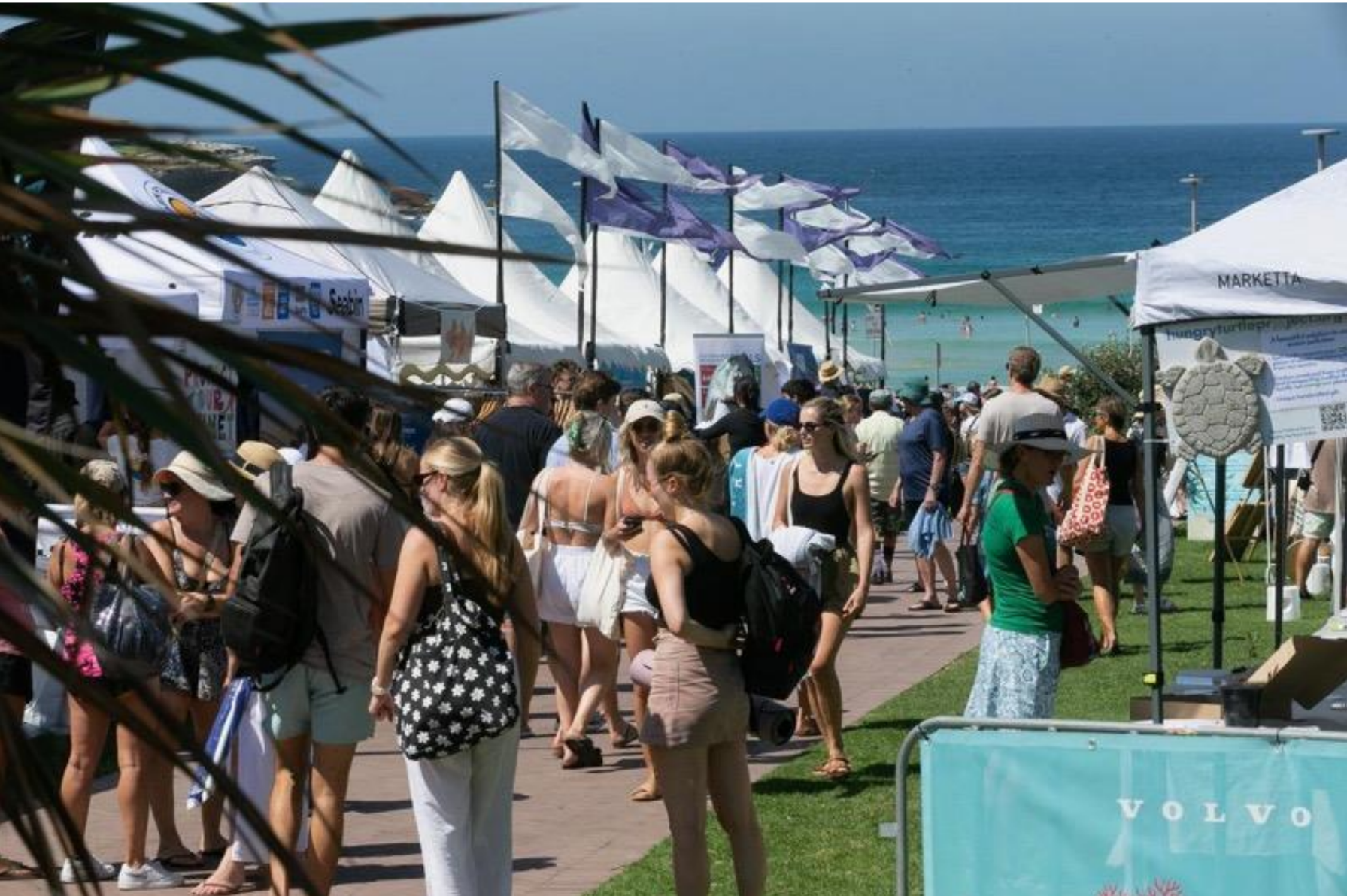 Figure 1: Ocean Lovers Festival in 2023
Many major events have been asked to stop for two years due to Covid-19 restrictions. Ocean Lovers Festival, which has been advocating for ocean issues and calling for more ocean conservation action, was only revived in March 2022. However, while Australian people have been given back their freedom to sunbathe and return to their long-lost beaches since the end of the Covid-19 restrictions, piles of sand have been piling up on the beach day after day. But the daily piles of manufactured litter on the beaches are affecting the animals that live by the sea and threatening the ocean's ecology. Raising awareness of the need to protect the sea has become urgent.
Martin, who has been the event director and volunteer manager of the Ocean Lovers Festival for two years, mentioned that even during the Covid, they did not give up their awareness campaign, and he believes that every day is a new opportunity for the ocean to be taken seriously.
He said Covid-19 should not be an excuse to abandon marine conservation, which is a challenge emanating from the ocean. "We have made a lot of online adjustments," he said. "We host online meet-ups for volunteers, invite marine biologists as guest speakers, and offer the opportunity to talk to marine experts online."
Martin used official social media platforms to encourage students across New South Wales to protect the ocean by creating artwork from the beach litter they encounter every day.
"We contacted a lot of local Sydney public schools because, you know, kids would mostly be happy to be invited to create and display artwork made from marine litter," he grins as he pulls out a mask made from discarded paper cups in the shape of seagulls.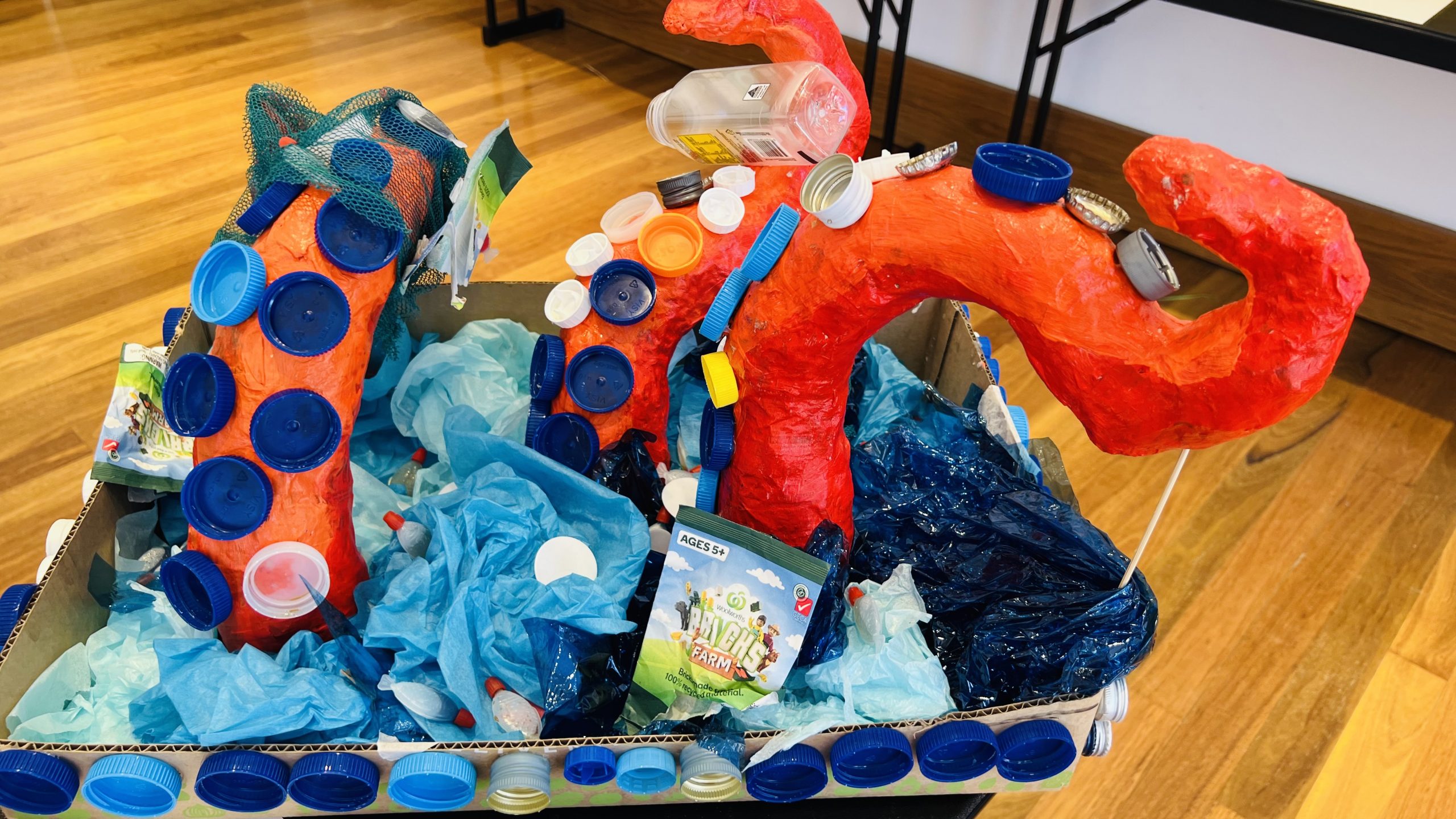 Figure 2: Handicrafts made by children at Ocean Lovers Festival 2023
Martin revealed that according to the final event report for Ocean Lovers Festival 2023, there were approximately 25,000 visitors, an increase of 40 per cent compared to 2022. "You know, we are just hoping that that figure will grow over the next few years and keep expanding the impact of ocean conservation for Australians," Martin sincerely showed the reporter the paper version of the event report.
Ocean Lovers Festival is most different from many other events because it has strict requirements for the stallholders who participate in this event's merchandise sale. "Anything to do with plastic is scrutinised, and very few products will involve plastic, usually recycled ones are best," Martin said. "There are strict criteria for the application process, and we only allow stallholders who fit the vision and objectives."
Most people who participated in the volunteer activities sacrificed their time off to contribute to the community. They gave up surfing on the beach with their families on weekends and instead made their own efforts to call for a friendly co-existence between people and marine life.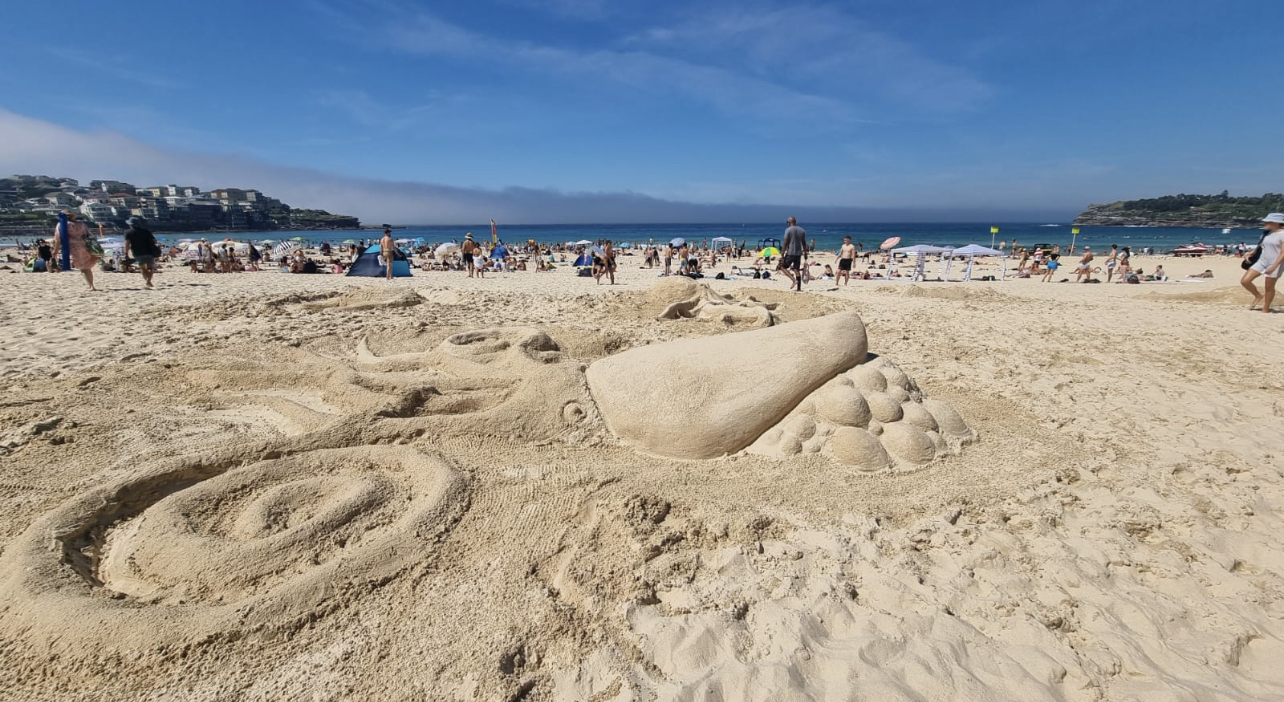 Figure 3: Sand sculpture artwork at Bondi Beach
Maggie Jiang, an employee of a leading Sydney audit firm, has participated in the Ocean Lovers Festival for the second year. "Ocean Lovers Festival was one of the first events that made me realise that the marine environment needs to be protected," she said. "I was fascinated by how people came together to clean up litter on the beach and by the action of building sculptures of marine life out of the sand on the beach to call attention to it."
Audio: Maggie Jiang talks about her efforts to protect the ocean
Patrick Yang, a student studying at UTS, usually enjoys going to the National Maritime Museum to listen to marine biologist lectures, where he first learned about the Ocean Lovers Festival. "I saw a poster for the Blue solution summit, one of the Ocean Lovers Festival events, and then I was instantly hooked," he said. "I thought every component of the festival was interesting, and I could feel that it was really making a move towards solving ocean issues."
Most people who follow the Ocean Lovers Festival are interested and passionate about marine conservation, or at least they know that human pollution's impact on the ocean is a cause for concern. However, there are always exceptions to the rule.
Vivianne Wang, who lives in Montreal, Canada, came to Sydney in March for a friend's wedding. She first saw 'Trashion' designer Marina DeBris' marine litter fashion show for the Ocean Lovers Festival while passing through Bondi Beach. "I never realised that all this dirty-looking rubbish could be turned into such beautiful dresses," she said. "They glowed in the sun with a new look, nothing like the ones I saw on the beach, and I think it is about time people realised what they have done to nature."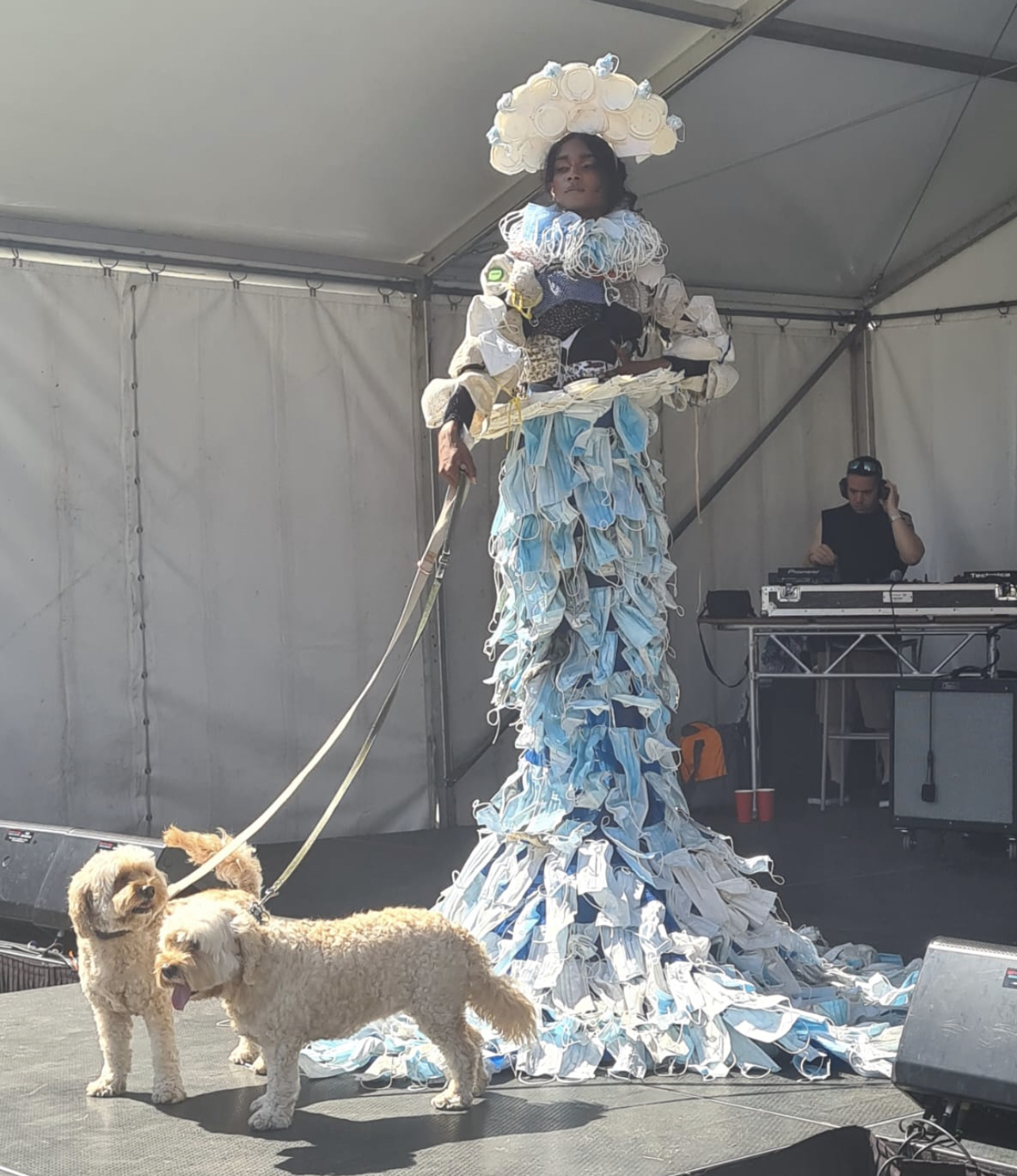 Figure: Fashion by 'Trashion' designer Marina DeBris
The social impact of the 2023 Ocean Lovers Festival is vastly improved from 2022, but there is so much more people can do to make it happen. "Hopefully, we'll be able to expand the venue to the whole of Bondi Beach next year," Jiang said. "Humans may not be able to bring back extinct marine animals, but we can protect those that exist to get a safe living environment."
Video: Brett Martin talks about the SDG by UN
It is the responsibility and duty of every human being to work towards achieving the Decade Plan for life below water that the United Nations has drawn up. As well as participating in the annual Ocean Lovers Festival, it is easy to see how people can help protect the marine environment by taking small actions in their daily lives. "I think using recycling bags in everyday life is easy and something we can all do," Martin said. "Once you incorporate this behaviour into your daily life, you do not even think about it, and they will become habits."
To keep up to date with the latest news, follow this reporter's column or visit https://www.oceanloversfestival.com/