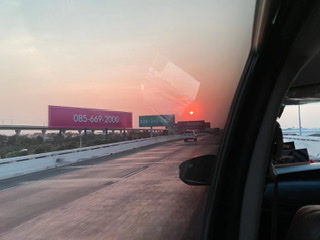 Mengying Qin, an undergraduate student at the university of Melbourne, started her undergraduate language course at the university of Melbourne in December 2019. Since arriving in Melbourne, Mengying Qin often feels anxious and even suffers from insomnia in severe cases. The main reason for this is that she came to a foreign country alone for the first time, and felt strange to the surrounding environment and language. Mengying Qin originally thought that she could meet new friends after the new semester and gradually adapt to the unfamiliar learning environment, and she could return to China to reunite with her family during the vacation. However, beyond her expectation, due to the emergence of COVID-19, she was confined to a rented apartment for online study at the university of Melbourne. To make matters worse, she could not go back to her hometown to meet her family during the winter vacation, because the flight back to China was difficult to get and she had to be quarantined for 15 days. A series of problems caused by the spread of COVID-19 aggravated Mengying Qin's mental health problems. She often felt very depressed and even suffered from anorexia.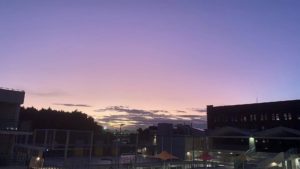 Due to the spread of COVID-19, countries around the world have taken some coercive measures to prevent the epidemic from getting worse. The Australian government has taken a series of measures to encourage people to stay at home, universities to take classes online, and non-australian citizens to be banned from entering Australia. These measures have exerted a great impact on Chinese students who are still in the process of environmental adaptation. In Australia, some Chinese students choose to leave Australia and return to their own countries, while others have to stay in Australia due to security, economic and other factors.
Many Chinese students are worried about the problem with these the implementation of the compulsory measures are presented, the Australian Chinese students worry about the study of network, poor quality, they can't buy masks and other protective equipment in Australia and for a long time can't come out the problem such as obesity, these concerns were severely affects the students mental health problem. The prevalence of mental health problems among overseas students in Australia is usually very high among university students, who are at high risk of mental health problems (Stallman, 2011). Although mental health problems are common among college students, few students would go to treat this problem (Zivin, Eisenberg, Gollust, Golberstein, 2009). However, it is essential that Chinese students in Australia receive mental health counselling.
Chinese students in Australia are negative about mental health
 The Australian government has changed people's lives with its coercive policies, including a ban on non-citizens entering the country, restrictions on supermarket purchases, Internet access in schools and home quarantine. After three months of this kind of life, Allan, a Chinese graduate student at the university of Sydney, said he felt anxious. "These strategies not only prevent international students from completing their studies, but also cause a lot of inconvenience to their lives. Because of the restriction, he has to go to the supermarket frequently to buy things. Many people go to the supermarket to buy things in this special period, so he has to spend a lot of time waiting in line every time." "Allan described. "Now, in addition to go out to buy necessities, can only stay at home, I lost all interest in outdoor activities, only in their rented apartment, stay at home for a long time to let my body more and more fat, I'm worried about your body will be more and more unhealthy, these psychological anxiety often make me insomnia." Allan even said that even though he had so much psychological pressure, he did not seek counseling from a psychologist, and he did not know how to relieve it. In his mind, he was reluctant to go to see a psychologist. The living conditions and mental health of Chinese students who stayed in Australia during COVID-19 can be reflected in Allan's state. Chinese students often find it humiliating to let others know they have mental health problems (Wang, Huang, Jackson, Chen, 2012).
The crowd in front of the supermarket| Photo by Allen
There is a lot of pressure on Chinese students who stay in Australia during Covid-19
Every Chinese student who stays in Australia has to face the special circumstances of COVID-19, and they will feel psychological pressure for different reasons.
"When I first came to the university of Sydney, I felt very lonely because I was new to the environment and I didn't have close friends. Fortunately, I met a group of classmates who play tennis together, and we can relax by playing tennis together." Allen said in an interview. "Because of the spread of COVID-19, I couldn't go out and play tennis with my classmates to relieve the pressure. Staying at home every day made me feel lonely and depressed again." For international students who often feel lonely, the company of friends is very important. Without this company, they will feel lost and anxious.
"Because of the policy of home confinement, Chinese students who stayed in Australia lost the opportunity to study and communicate with their classmates. When Chinese students take online classes, they can't understand the problems and can't consult the students with better English. Difficulties in study often increase our psychological pressure. At the same time, I choose to stay in Australia to continue my study because of various uncertainties such as time difference and Internet when I go back to China." Mengying Qin presents her situation.
The reasons for Chinese students to choose to stay in Australia in this special period are also different. Many students chose to stay in Australia to finish their studies for the same reason as Mengying Qin. However, a group of Chinese students who are trying to return to China to continue their online classes or drop out of school have been forced to stay in Australia for other reasons.
Allen, an international student who is planning to return to China, has to stay in Australia for online classes due to the difficulty in booking the plane ticket and the need to be quarantined for 15 days. "I have to pay high rent and living expenses while taking online classes in Australia. I can't go out and work part-time to earn money to pay the high cost of living." He answered in an interview.
Chinese students in Australia need not only to understand the various sources of stress, but also to find ways to deal with them.
Self-report of international students|  Video by Mengying Qin
Self-help methods for Chinese students studying in Australia to solve mental health problems
In order to relieve their psychological pressure and achieve healthy growth, overseas students need a series of ways to solve their mental health problems. Firstly, there is a well-known community health service in Australia calledGeneral Practitioner. It provides mental-health advice, and General Practitioner moved its services to the Internet during COVID-19. Chinese students who stay in Australia may not need to seek General Practitioner network counseling services face to face, which can help ease fears of being prejudged. Secondly, you can make some plans that can be completed at home to distract yourself, such as learning to cook at home, practicing Musical Instruments at home, cleaning at home and so on. " Students who have lived their lives to the fullest feel less anxious about their lives. Their attention is drawn to other things and they don't always think about the COVID-19 situation." "Said Ren Li, a professor at southwest university of political science and law in China. Finally, Chinese students studying in Australia should communicate more with their friends and relatives. The care brought by those close to them can make them feel warm.